Everything To Know About Amanza Smith's Missing Ex Ralph Brown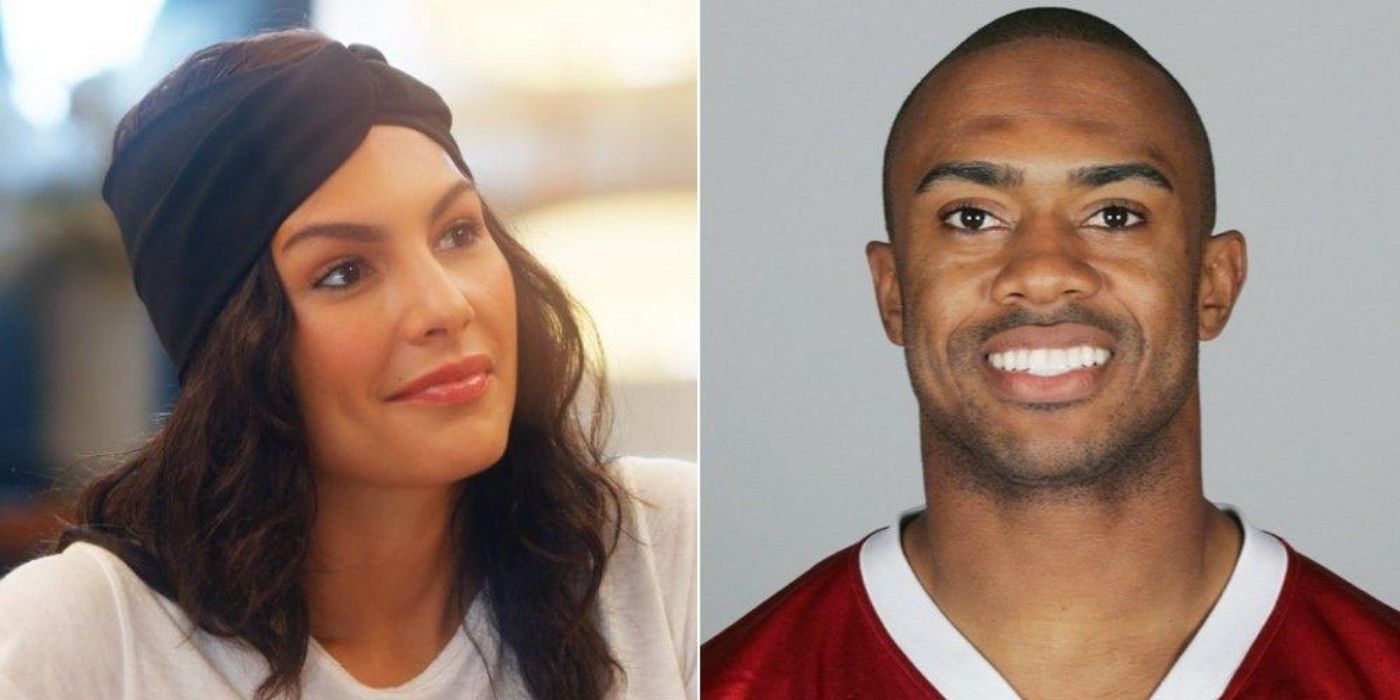 Amanza Smith from Selling Sunset was once married to former NFL player Ralph Brown, and it's time to share information about her ex, who went missing. The public became aware of Amanza and her relationship with Ralph after she joined The Oppenheim Group for season 2 of the Netflix series. She knew Jason and Brett Oppenheim for years through her best friend and fellow realtor, Mary Fitzgerald. After working as an interior designer for a long time, Amanza thought she'd give real estate a try.
During her first two seasons on the show, Amanza quickly discovered that the real estate game isn't easy to win. Not only was she finding it difficult to sell her first home, but she was also feeling the pressure from her boss, Jason. Besides the stress of her new job, Amanza was dealing with some personal issues due to her ex-husband Ralph and his disappearance.
Related: Selling Sunset: Mary Thinks Amanza's Custody Battle Is 'Bittersweet'
Her ex was once a successful football player in the NFL. Ralph, who is sadly still missing, began his career in the sport when he played college football at the University of Nebraska. Ralph was the 140th overall pick in the 2000 NFL draft and was selected by the New York Giants. Now 43 years of age, he played for the Giants from 2000 to 2004, and that was the longest single-team stretch of his career. He played all 16 games in 2002, which was his best year to date. Not too long after his amazing year with the Giants, Ralph moved on to the Minnesota Vikings for two seasons. Amanza started dating after her split from Ralph, and hilariously shared info about a bad encounter in the Instagram post shown below, where she called out her date for "living with your mom."
After one Vikings season, Ralph, who doesn't want to be found, spent a season with the Cleveland Browns and two more with the Arizona Cardinals. His football career ended in 2009. A year after he was done with football, he and Amanza tied the knot in July 2010. The couple welcomed their first child, daughter Noah, who was born a year before the wedding. A year after their wedding, the pair welcomed their son Braker in 2011. They divorced after two years of marriage.
Then, Ralph began to disappear for long periods of time, but he would always return. However, things changed in August 2019. After she dropped the kids off one day at school. Amanza, who now has sole custody, told E! News that was the last time she or her kids saw Ralph. After leaving the NFL, Ralph had serious money issues and may have some lingering football-related injuries.
In Selling Sunset season 4 episode 9, mom of two Amanza discovered that she had papers from Ralph that she hadn't opened. She hired a private investigator to try and gather more information about her ex. At her lawyer's office, she discovered that Ralph had actually signed papers relinquishing all custody of the children, which stated that he couldn't parent as his body was "broken down" due to football. Amanza was upset but rallied by joking about the difference between "a dad and a boomerang," with the punchline being that a boomerang comes back. Amanza is so strong, and she's put her kids in therapy to help them deal with the pain of having a missing father.
Next: Selling Sunset: What We Know About Amanza Smith's Famous Exes
Source: Amanza Smith/Instagram