Evidence Joe & Michelle Knew Each Other Before The Bachelorette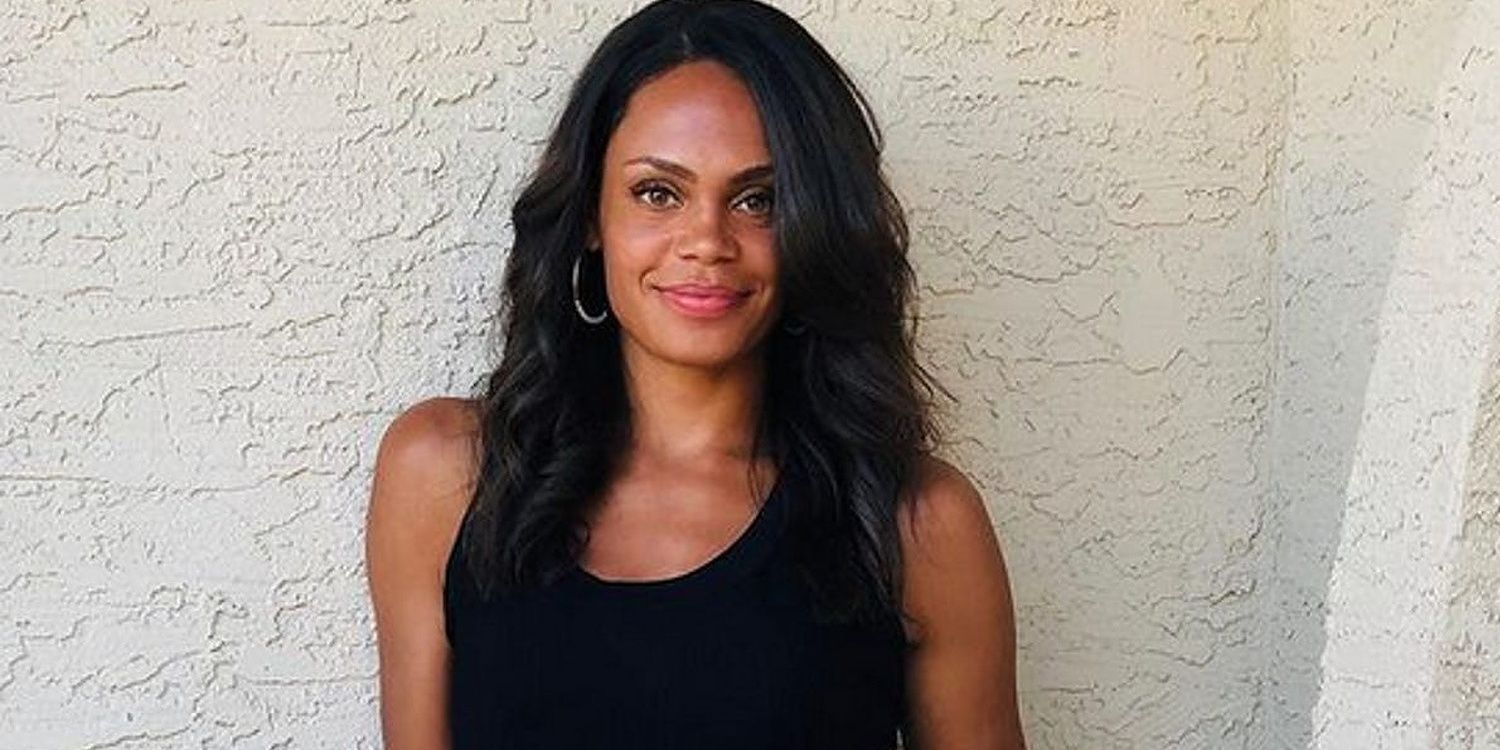 Before The Bachelorette started filming, Michelle Young knew Joe Coleman due to some Internet flirting, and it's time to talk about their past connection. Ahead of doing the show, the two were not acquainted in real life, as Joe failed to keep their virtual chat going. When Michelle was reintroduced to Joe, she wasn't sure what to make of his reappearance in her life. While Joe didn't get Michelle's first impression rose, he's still made a big splash.
Joe said in his The Bachelorette interview, "I'm from Minnesota. She's from Minnesota. When I spoke with Michelle, she recognized me." He felt that the fact that she remembered him was a good sign. Joe was very excited about getting to know her better in person. However, Michelle had some trust issues to overcome before she could open up.
Related: Michelle Young's Bachelorette: Where To Follow The Men On Instagram
At the first cocktail party, Michelle pulled Joe aside right away. She was surprised to see him and unafraid to hold him accountable for ghosting her. He explained that he had had a lot going on in his life back then, and was feeling overwhelmed. Joe was one of Michelle's first-night decisions. He told Michelle, "I had a property in George Floyd Square, right three blocks away, and I had a lot of shootings, murders, and a lot of things were going on." Joe continued, "at the time, it was causing a lot of anxiety" and "I didn't feel like I was in a place, you know, kind of to open up to somebody."
While Michelle patiently heard Joe out, she was also clear about the fact that she is a "big communications person." As a woman of color, she understood where he was coming from but still felt that he could have communicated more proactively. Joe went to therapy to work on his issues and she respected that. However, Michelle expressed that she needed to protect her heart throughout The Bachelorette process. She said that she would think through everything he had brought to her attention.
They do have much in common. Joe and Michelle share a passion for basketball. When it came to their group basketball date, Joe pulled himself together despite the passing of his former coach. Michelle noted that being around him felt natural and easy. Clayton Echard said, "Joe, he's played at the highest level. But on top of that, like he's been quiet about it all." Joe was a little bummed when his team didn't win, but he held his head high. He was then voted MVP of the day and invited to the after-party.
Michelle said, "I don't know if it's basketball, I don't know if it's Minnesota, I don't know if it's both." Joe quickly answered, "I fell it too," and they shared a sweet kiss. If her instincts are right, Michelle's sure to have better luck than Katie Thurston. Michelle said she felt chemistry like never before and could see him as a teammate for life. While Michelle and Joe have the former connection, her surprise at their chemistry seemed genuine. Time will tell if The Bachelorette pair have what it takes to go the distance together.
Next: The Bachelorette: Michelle Young's Season 18 Bachelors Are Revealed