Ferris Bueller's Alan Ruck Thinks Cameron Turned Out Okay After Movie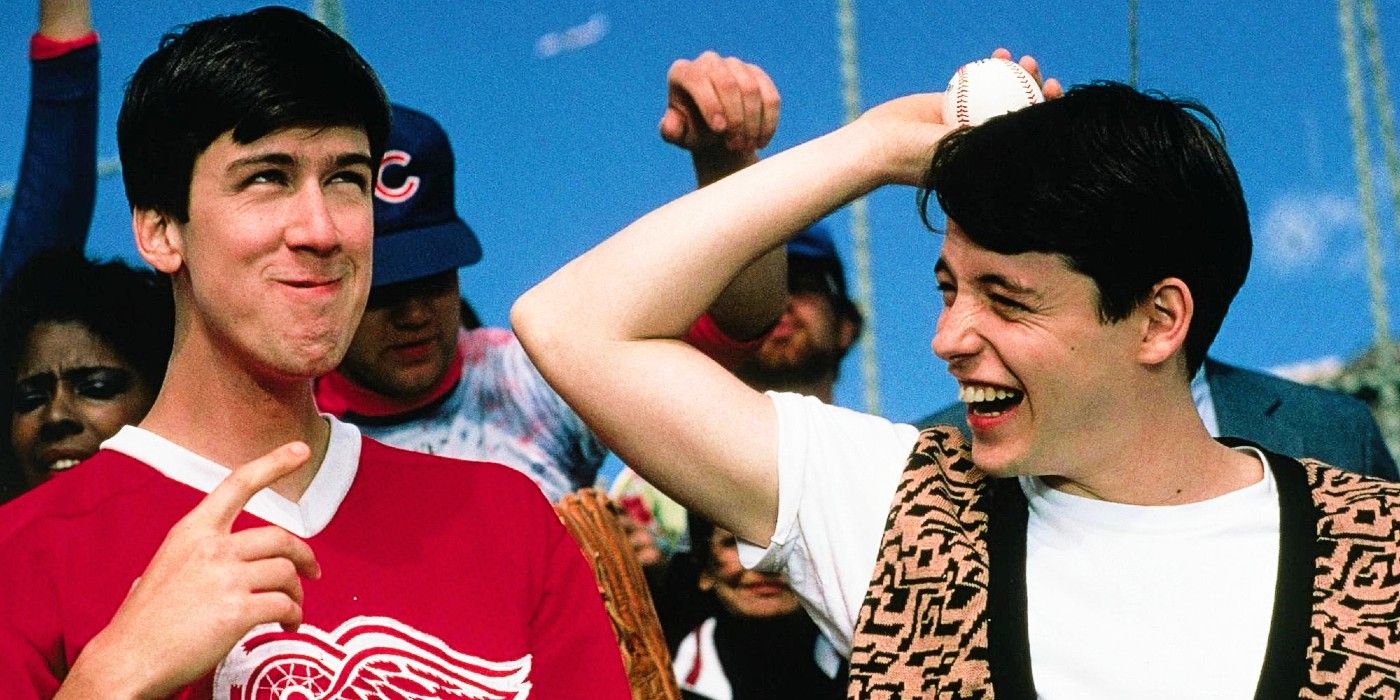 Succession star Alan Ruck has opened up about his iconic role as Cameron in Ferris Bueller's Day Off and confirmed that the character turned out okay after the movie. The 1986 classic was directed by John Hughes and remains one of the director's most beloved films to this day, and a white whale for the Hollywood reboot system. Currently, fans can catch Alan Ruck in Succession, which airs Sunday nights on HBO.
Though Matthew Broderick's Ferris Bueller is the main character of Ferris Bueller's Day Off, Alan Ruck's Cameron Frye arguably has the most substantial arc in the movie. A timid high school student who lives in fear of his domineering dad, Cameron is ultimately persuaded by Ferris to steal his father's prized Ferrari as they play hooky through Chicago. This culminates in the car's accidental destruction when they try to reverse the mileage on the odometer and Cameron's acceptance to face his father – not just for the car, but for how his father treats him in general. That's where the film leaves Cameron, leading to Ferris' now-iconic race to beat his parents home.
Related: Ferris Bueller's Day Off: The Actors Who Almost Played Ferris
In the 35 years since Ferris Bueller's Day Off hit theaters, some fans have wondered about the fate of Cameron following his exit from the film. With no Ferrie Bueller 2 on the horizon, Alan Ruck recently spoke out about that topic in an interview with Collider and noted that he thinks his father punished Cameron for the destruction of the car but that Cameron ultimately turned out fine in the end. Ruck explained:
I actually think that Cameron probably turned out all right. My joke is that his father came home and threw him out the window and on top of the car, but I actually think that Cameron probably turned out okay. The jury's out on Connor.
Based on Alan Ruck's interpretation of events, Cameron did not get off scot-free following the events of Ferris Bueller's Day Off. In his mind, Cameron's father came home and threw him out the same window the car went through. However, Cameron's growth seen at the end of the movie ultimately stuck, and he went on to be okay after the initial punishment concluded. However, whether or not fans can expect the same level of growth from Ruck's Succession character remains to be seen.
That said, there's plenty of rationale to consider Ruck's version of this story canon. Fans can have their own interpretations of how things went down after the credits rolled on Ferris Bueller's Day Off, and Ferris told audiences to go home in a fourth wall break. Cameron's decision to accept his fate is ultimately pitched as a triumphant moment for him in the film, so it would arguably make sense for Ruck to assume that he continued that growth and turned out alright in the end. In the meantime, fans can catch Ruck as Connor Roy on Succession every Sunday night on HBO.
Next: Ferris Bueller Has A Fight Club Style Fake Person Twist - Theory Explained
Source: Collider