Ghostbusters: Afterlife Cleverly Revived Bill Murray's Original Sequel Demand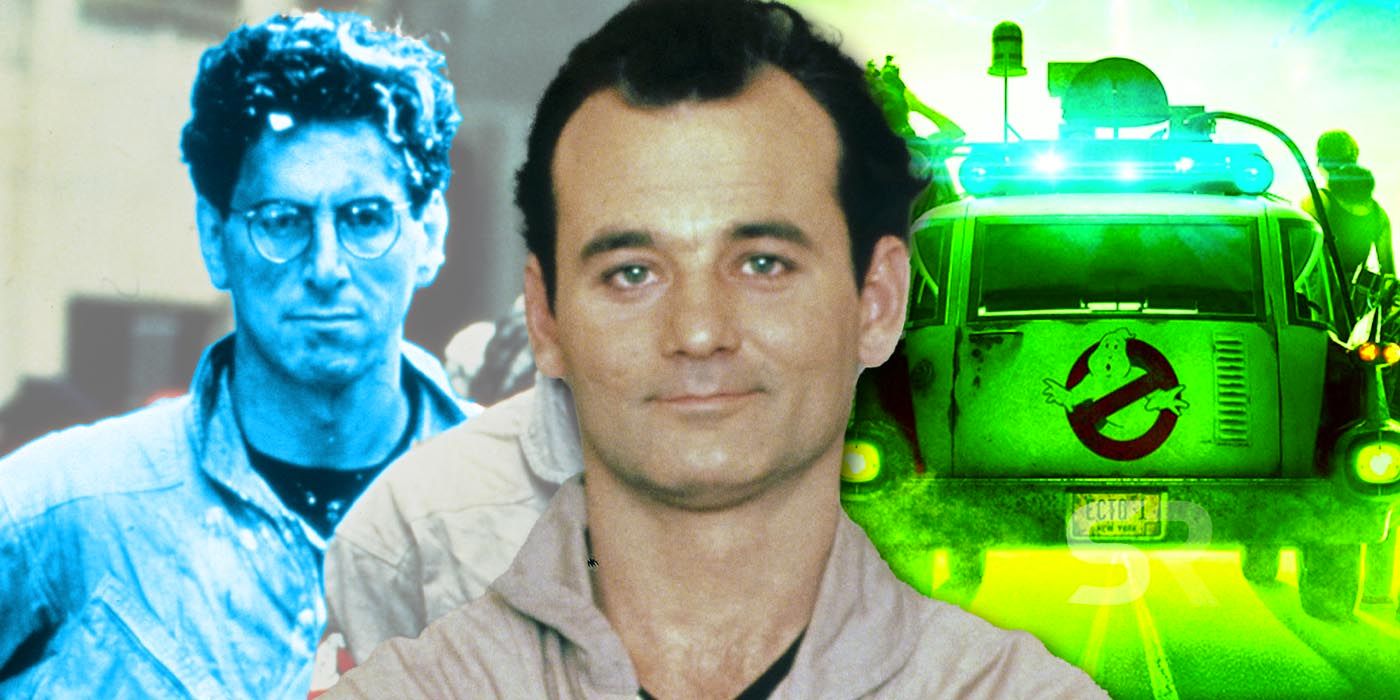 Ghostbusters: Afterlife counted on the presence of the surviving members of the original team, and it also used Bill Murray's original sequel demand but in a different (and very emotional) way. Ghostbusters is the latest franchise to get the reboot treatment, especially after the failure of Paul Feig's 2016 movie of the same name, and following the line of other reboots, the new movie, Ghostbusters: Afterlife, is serving as a direct sequel to Ivan Reitman's original two movies.
Directed by Jason Reitman and set 30 years after the events of Ghostbusters II, Ghostbusters: Afterlife now follows single mother Callie (Carrie Coon) and her children Trevor (Finn Wolfhard) and Phoebe (Mckenna Grace), who after being evicted from their home, are forced to move to a farm located in Summerville, Oklahoma, which Callie inherited from her late father – none other than original Ghostbuster, Egon Spengler. When the town experiences a series of unexplained earthquakes and other unusual activities, Trevor and Phoebe discover their family's link to the original Ghostbusters team and decide to continue their legacy by taking care of what's messing with Summerville. With the help of the old Ghostbusters' equipment, Phoebe's new friend Podcast (Logan Kim), Trevor's love interest Lucky (Celeste O'Connor), and local seismologist and Phoebe's teacher Mr. Grooberson (Paul Rudd), they discover a huge threat that is also connected to the original team and the first movie.
Related: What Happened to Ray, Winston & Peter Between Ghostbusters 2 & Afterlife
Ghostbusters: Afterlife is all about family and legacy, with a lot of focus on Callie's resentment towards Egon for abandoning her and Phoebe's struggles to find her place, which leads her to connect with the work of her grandfather. Afterlife introduces a brand new (and younger) team of Ghostbusters that can carry on with the franchise, but true to the style of recent reboots in Hollywood, it also relied a lot on nostalgia. Ghostbusters: Afterlife is packed with Easter eggs and references to the past movies, and it welcomed the surviving members of the team back. Fans were pleased to see Dan Aykroyd, Ernie Hudson, and Bill Murray back, even if the latter's demand for a return in a sequel wasn't met as he wanted, but the idea was cleverly revived.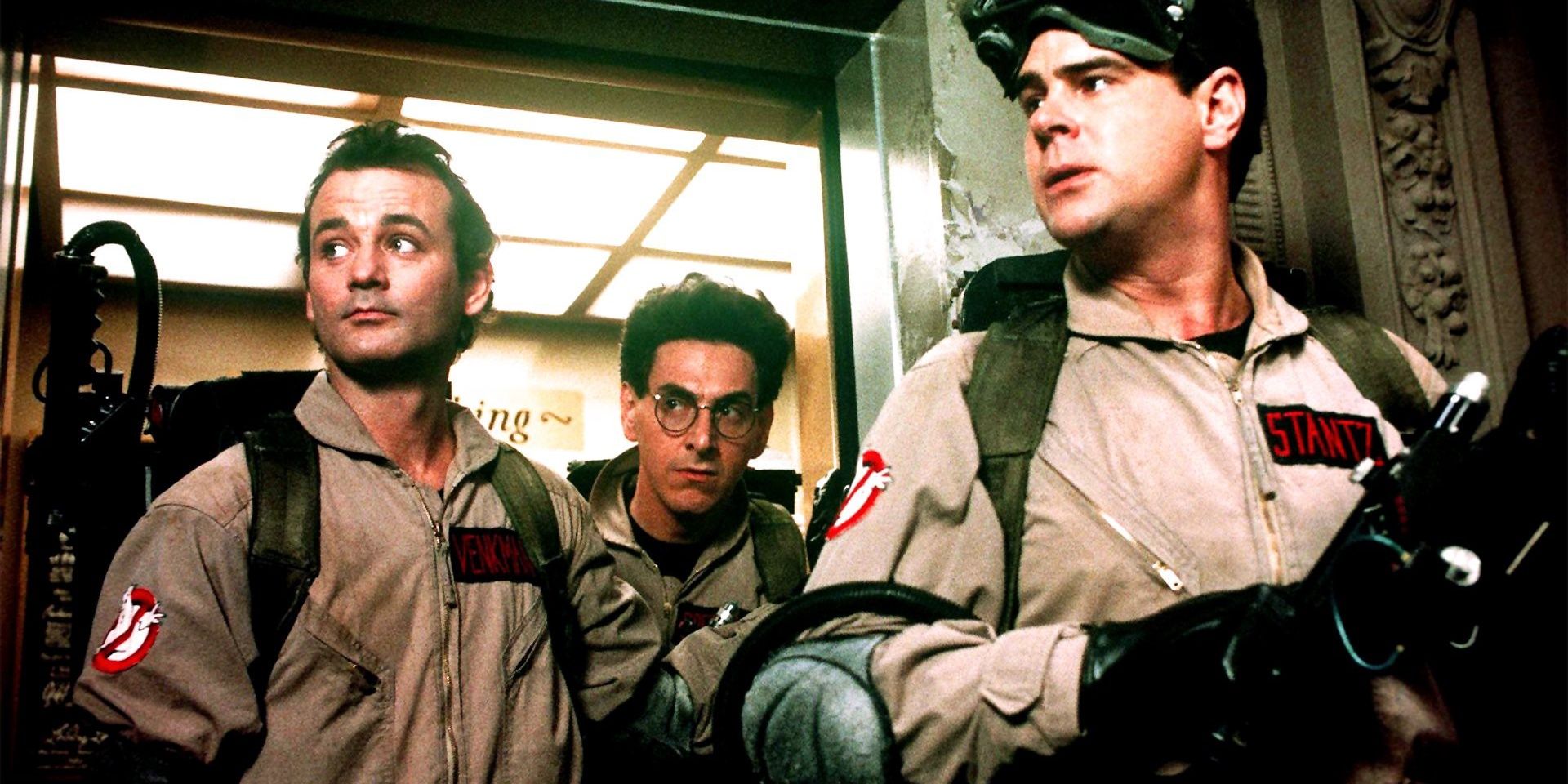 Back in 2010, Murray shared that he would be up to appear in a third Ghostbusters movie if he was killed off in the first reel and came back as a ghost, and at one point there was a story idea where Peter Venkman died and became a ghost and a group of Columbia students took over the Ghostbusters mantle. In the end, Murray agreed to return in Ghostbusters: Afterlife without his character dying, but the idea of an original member returning as a ghost was recycled in order to bring Harold Ramis' Egon Spengler back. In what's arguably the most emotional moment in Ghostbusters: Afterlife, the ghost of Egon appears right on time to help Phoebe defeat Gozer and joins his old friends in the battle, giving fans one final look at the team together again. This also allowed Egon to reconcile with his family and friends and gave proper closure to his arc.
The surprise return of Egon Spengler as a ghost in Ghostbusters: Afterlife was the perfect tribute to Harold Ramis, his work, and the character himself, tying all loose ends about his story and giving fans one final look at the original team together, as well as a heartfelt goodbye to the great Egon Spengler. Jason Reitman and Gil Kenan took an initially obscure idea from Bill Murray and turned it into one of the most emotional moments in the Ghostbusters franchise, which also gave proper closure to Egon Spengler and that part of Callie's story.
Next: Why The Original Ghostbusters Are Only In Afterlife For One Scene