How Cobra Kai Season 4 Can Fix Karate Kid Part III's Failures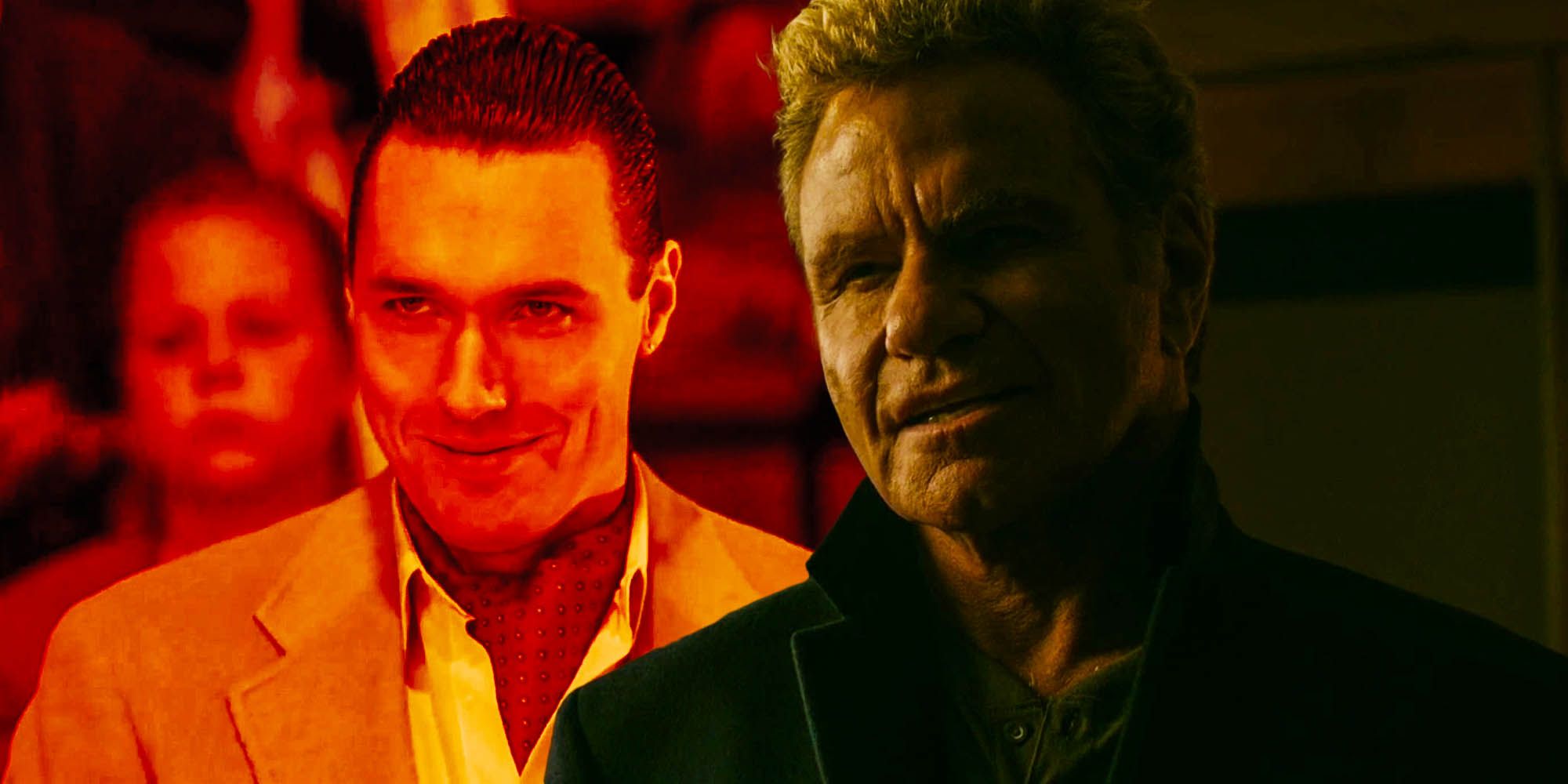 Terry Silver (Thomas Ian Griffith) joining Cobra Kai season 4 can retroactively fix the failures of The Karate Kid Part III. At the end of Cobra Kai season 3, Daniel LaRusso (Ralph Macchio) and Johnny Lawrence decide to put their 35-year rivalry aside and team up to rid the San Fernando Valley of Cobra Kai. In response, John Kreese (Martin Kove) makes a phone call to recruit backup, and Cobra Kai season 4 has confirmed that Kreese called his old partner-in-crime, Terry Silver. This sets up Cobra Kai season 4 as a sequel to The Karate Kid Part III as Kreese and Silver join forces to terrorize Daniel once again.
The Karate Kid Part III introduced Terry Silver into the martial arts saga. Silver was Kreese's Vietnam buddy and he was a co-founder of Cobra Kai. However, Terry was an unscrupulous multimillionaire who ran a corporation called DynaTox committing crimes against the environment. But when Kreese came calling for help against Daniel LaRusso and his sensei, Mr. Miyagi (Noriyuki "Pat" Morita), Silver put his business aside to go to war against the unsuspecting teenager. Terry posed as a new mentor to LaRusso and conned Daniel into joining Cobra Kai and breaking away from Mr. Miyagi. Once Daniel's worst impulses were brought to the forefront, Silver and Kreese revealed they bamboozled LaRusso to get him to defend the All Valley Karate Championship against their handpicked fighter, Mike Barnes (Sean Kanan). Daniel got the last laugh, however, when he upset Barnes and won, foiling Cobra Kai's plot once more.
Related: Why The All Valley Tournament Returns In Cobra Kai Season 4
Cobra Kai has won over longtime fans of The Karate Kid fans by being a true sequel to the movies. Cobra Kai continues the story of Daniel and Johnny while introducing numerous new and endearing characters. Cobra Kai also smartly includes numerous callbacks to The Karate Kid movies; Cobra Kai season 3, in particular, followed up The Karate Kid Part II so that Daniel reconnected with that film's characters, Kumiko (Tamlyn Tomita) and Chozen (Yuji Okumoto). Additionally, Cobra Kai season 3 also brought back Ali Mills (Elisabeth Shue), who helped bring Johnny and Daniel together as allies. Cobra Kai's continuation also lets fans see The Karate Kid movies in a new light, as Daniel and Johnny gain a new perspective on their teenage rivalry. Now, with the coming of Terry Silver, Cobra Kai has a golden opportunity to fix some of the major problems with The Karate Kid Part III.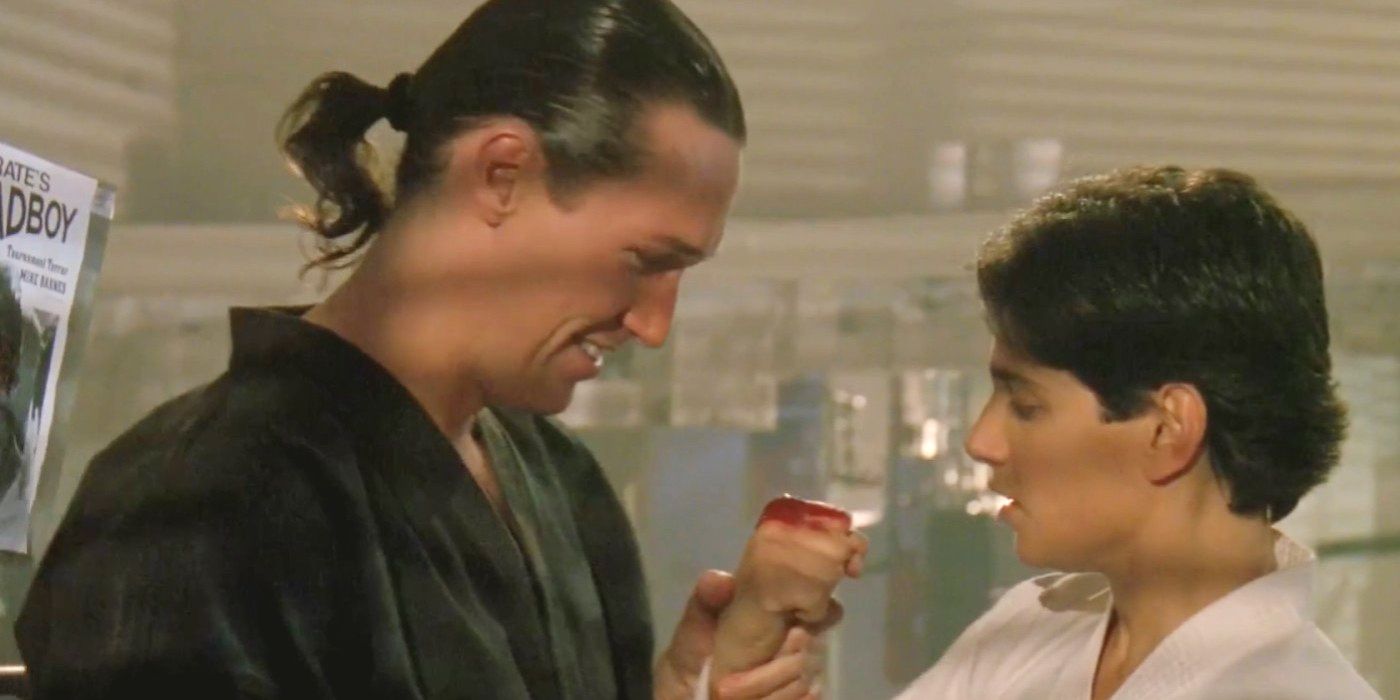 The Karate Kid Part III is generally considered as the worst of the films about Daniel LaRusso, and Ralph Macchio has gone on record saying it's his least favorite in the trilogy. After director John Avildsen's idea to kill of LaRusso at the end of The Karate Kid Part III was vetoed, the movie essentially rehashes the story of the original film. The major Karate Kid III twist was Terry Silver exploiting Daniel's dark side to make him join Cobra Kai against his better judgment, which caused a rift between LaRusso and Miyagi. But Karate Kid Part III still ends at the All Valley Tournament just like the original film with Daniel beating the odds in the end. Meanwhile, Daniel has never been less likable than he was in The Karate Kid Part III while the Cobra Kai villains, Silver, Kreese, and Mike Barnes, were cartoonishly evil and one-dimensional.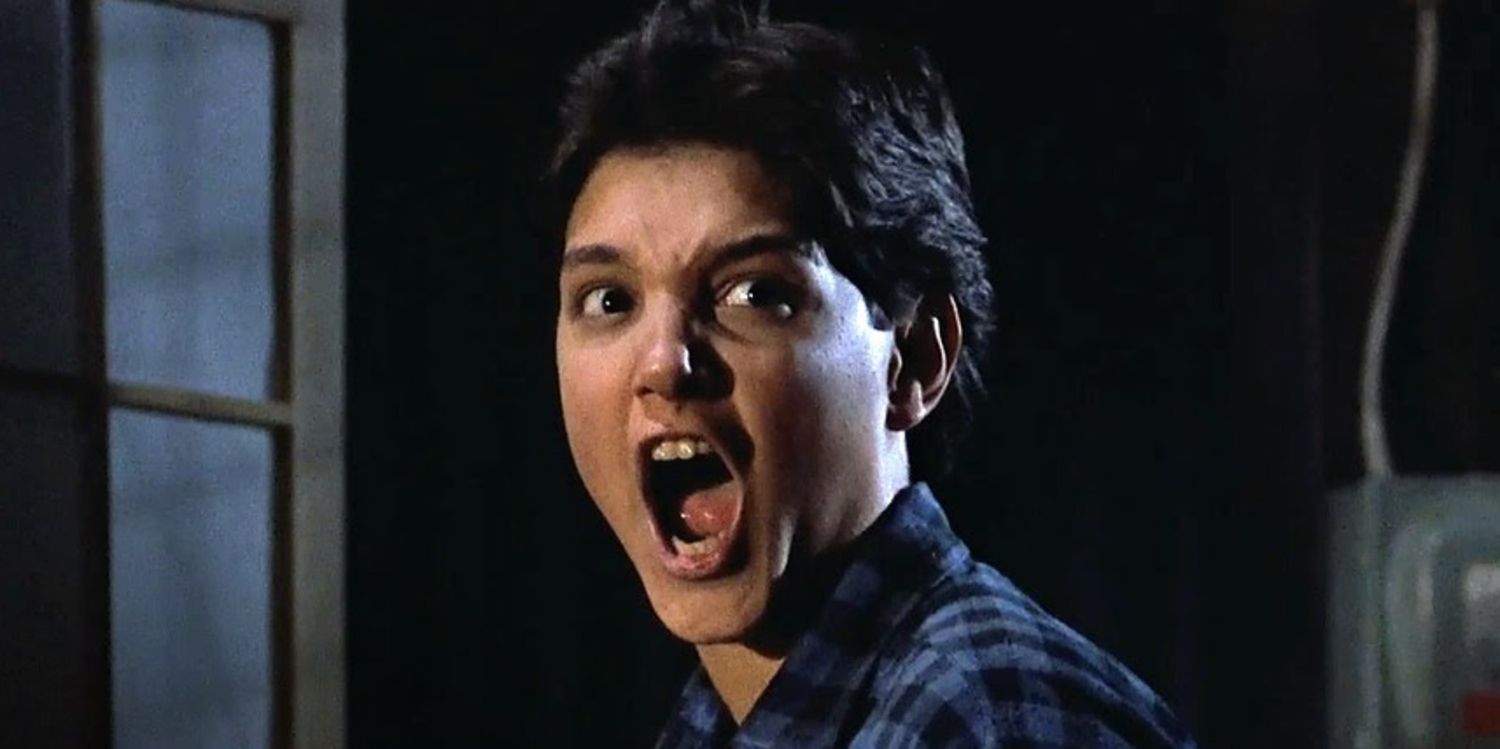 Cobra Kai season 4 bringing back Terry Silver is just one of the ways Netflix's hit series will be a true sequel to The Karate Kid Part III. Cobra Kai season 4 is also building to another All Valley Under 18 Karate Tournament, with the big twist being Daniel's Miyagi-Do dojo working alongside Johnny's Eagle Fang Karate. According to the agreement LaRusso and Lawrence made with Kreese, if Miyagi-Do or Eagle Fang's students win at the All Valley, Cobra Kai will cease operations and leave the Valley for good.
Cobra Kai season 4 is billed as "a fight for the soul of the valley," but Terry Silver is a wrench in the plan that Daniel and Johnny don't see coming (especially since Sensei Lawrence has never even heard of Terry Silver since Johnny wasn't in The Karate Kid Part III). Terry is a corrupting influence who uses his money to his nefarious ends. If Silver joins Kreese as Cobra Kai's co-sensei, he could manipulate John's students like Robby Keene (Tanner Buchanan) and Tory Nichols (Peyton List) and make them even more sadistic. Silver could also potentially sink his hooks into some of Daniel and Johnny's students, perhaps even LaRusso's daughter Samantha, (Mary Mouser), or Miguel Diaz (Xolo Mariduena). Terry Silver would likely also be itching to undo Daniel humiliating him in The Karate Kid Part III's All Valley Tournament.
Related: Cobra Kai: Why Sam & Tory's Rivalry Will Get Worse In Season 4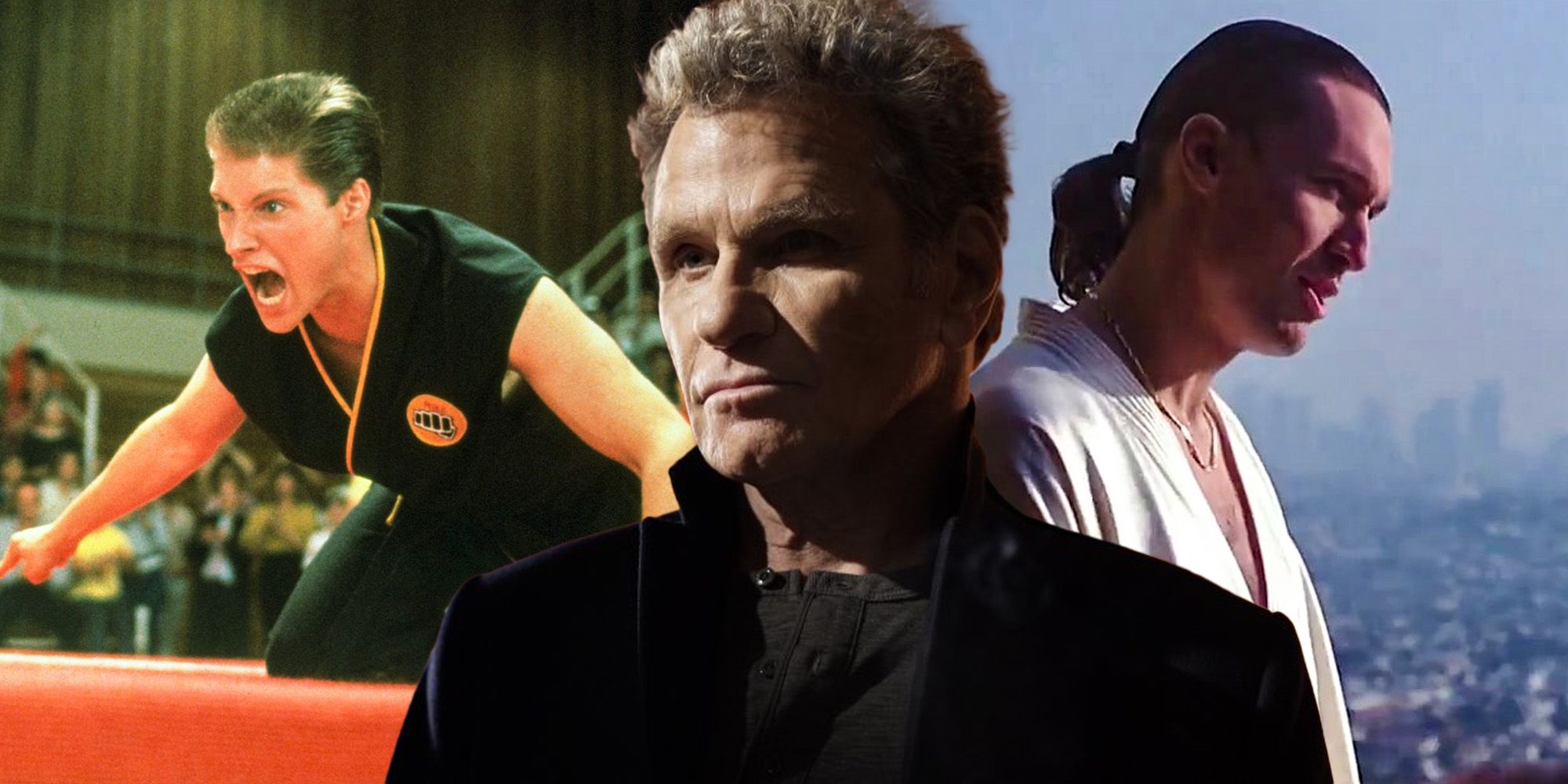 Cobra Kai already features richer characters and better writing than The Karate Kid Part III, which largely felt like it was just going through the motions of the 1984 Karate Kid. Cobra Kai season 4's advance word already promises fans will see new dimensions to Terry Silver, who was nothing more a cackling, cartoonish bad guy, albeit a memorable one, in The Karate Kid Part III. Intriguingly, Cobra Kai season 3 revealed the origin of how John Kreese and Terry Silver became friends serving together in Vietnam. John actually saved Terry's life, which is why the two ex-soldiers became brothers for life and started Cobra Kai together.
And yet, Cobra Kai season 3's origin retcon also showed new shades to Kreese and Silver's friendship, and Cobra Kai season 4 could depict their renewed alliance to be less than smooth sailing. After all, Cobra Kai has excelled at surprising fans while still giving the audience the action and comedy they want from The Karate Kid continuation series. Cobra Kai is also blessed with more complex and compelling karate students than Mike Barnes, who was just an irrational bully. Robby, Tory, and the other teenage characters are already far more interesting and multidimensional than Mike Barnes ever was, and it will be fascinating to see how they engage with the devious Terry Silver.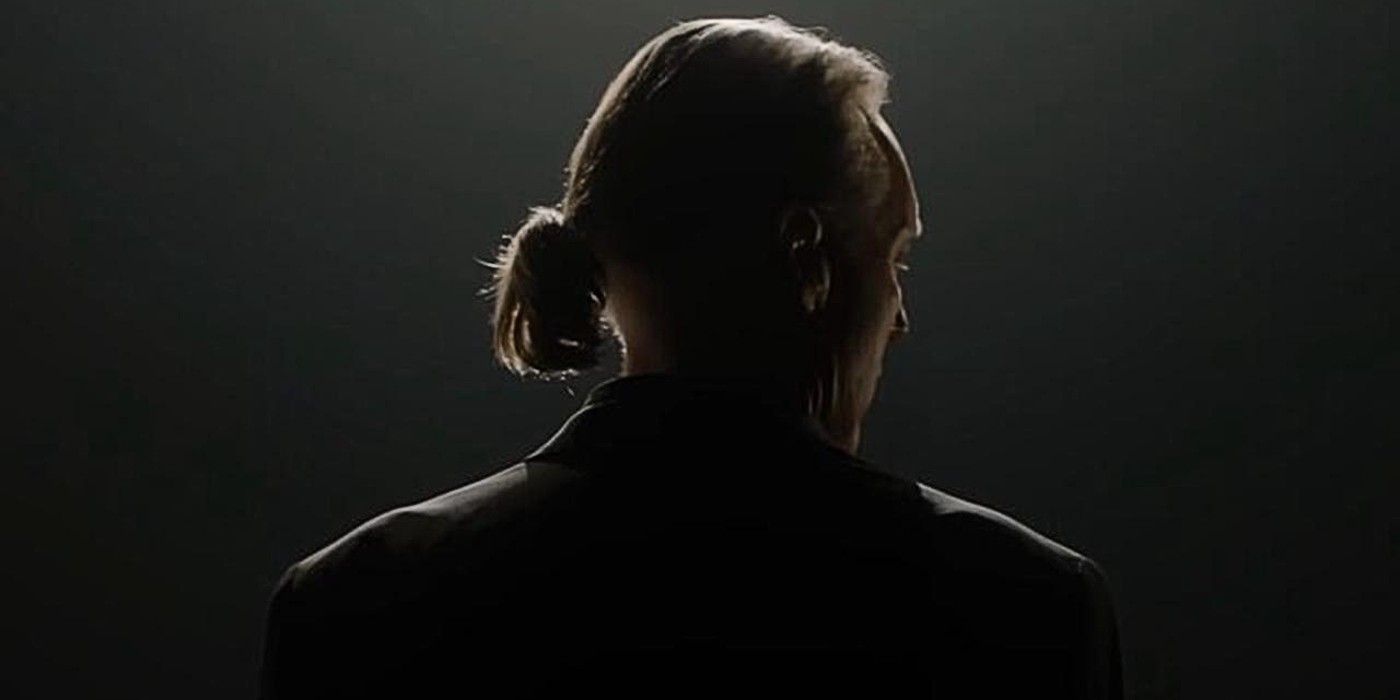 Cobra Kai season 4 could retroactively fix the problems with The Karate Kid Part III. With 35 years of hindsight after Daniel's one and only encounter with Terry Silver in 1985, both characters are in new phases in their lives. Yet their paths with cross again as rivals, but it will be a wiser and more confident Daniel who will go up against Terry Silver again so their dynamic will be intriguingly different. Just as Cobra Kai has already given engaging new perspectives on Ali's relationships with Daniel and Johnny in The Karate Kid and even forged a new understanding between LaRusso and Chozen after their Karate Kid Part II blood rivalry, Cobra Kai season 4 could give Daniel and Silver a new dynamic.
Cobra Kai also smartly points out issues with The Karate Kid movies so the series could address why Terry was such a mustache-twirling villain who spent his money torturing a teenager in order to trick him into fighting in a karate tournament. Just as Cobra Kai revealed new dimensions to Johnny's high school Cobra Kai buddies in season 2, Cobra Kai season 4 could also show new sides to Terry's relationship with Kreese. There could even be lingering issues between John and Terry after the villains' failure against Daniel in The Karate Kid Part III that Cobra Kai season 4 will exploit. Terry Silver joining Cobra Kai is a huge deal and the disappointments of The Karate Kid Part III may be seen in a new light by the time Cobra Kai season 4 is done.
Next: Cobra Kai Season 4 Ends In Another High School Fight - Theory Explained
Cobra Kai Season 4 streams December 31 on Netflix.