How New Blood's Crew Reacted to John Lithgow's Return as Trinity Killer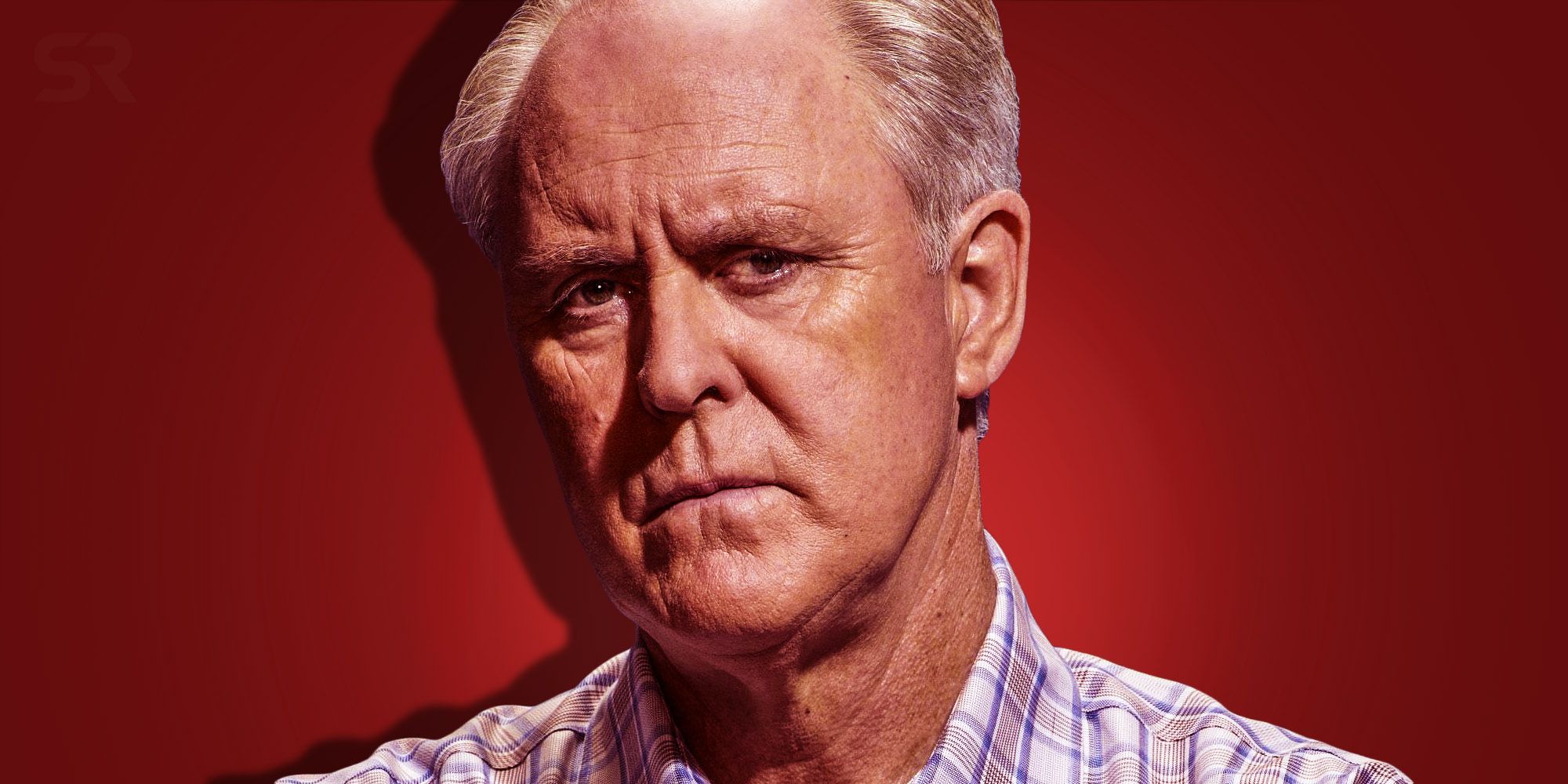 The creator and showrunner of Dexter: New Blood, Clyde Phillips, reveals how the cast and crew reacted to John Lithgow's return as the Trinity Killer. Dexter: New Blood will serve as a continuation to the series Dexter, which ran on Showtime for eight seasons from 2006 to 2013. The original series is based on a series of novels by Jeff Lindsay and revolves around Dexter Morgan, who works at the Miami Metro Police Department as a forensic technician but moonlights as a serial killer, hunting down murderers who evade justice. The crime-drama show received critical acclaim for most of its run but was heavily panned for its series finale which saw Dexter fake his death and end up as a lumberjack in Oregon.
New Blood picks up ten years after the events of the Dexter season 8 finale and finds Dexter living as a shopkeeper under the new alias of Jim Lindsay in the fictional town of Iron Lake, New York. The Showtime series will see Michael C. Hall return to the iconic titular role and he will be joined by a cast of newcomers that includes Julia Jones, Jack Alcott, Johnny Sequoyah, Alano Miller, and Clancy Brown, who will be playing the role of Dexter's primary foe, Kurt Caldwell. The revival show will also see the return of Jennifer Carpenter as Debra Morgan, and John Lithgow reprising his role as Arthur Mitchell AKA the Trinity Killer in an apparent cameo following the death of his character at the end of Season 4.
Related: Dexter: New Blood Returning Cast & New Character Guide
In a recent interview with TVLine, the creator and showrunner of Dexter: New Blood, Phillips, spoke about how the cast and crew reacted on set to Lithgow returning to his villainous role. He mentioned that it just took "one phone call" to get him to come back for a day-long shoot. He described how everybody on set was awestruck by the veteran actor's presence and stated that it felt "almost like a stage play, with everybody standing around and watching." Read his full quote below:
"It's a flashback, obviously, because Dexter took him out in Season 4. I got him to come back with one phone call. John and I are friends. We presented together at the Creative Arts Emmys, and we're in contact all of the time. So I called him up and said, "You want to come back? One day [of shooting]." He said, "You bet. Let's make it happen. Just give me a week's notice to put stuff in order and I'll be there.

When he came, the whole crew, the whole set, all of the actors — everybody was just elevated. Actors who weren't working that day came by to watch him work. We were shooting in this studio in Massachusetts, and it was almost like a stage play, with everybody standing around watching. They just wanted to be in his presence, and he nailed it. He was just great."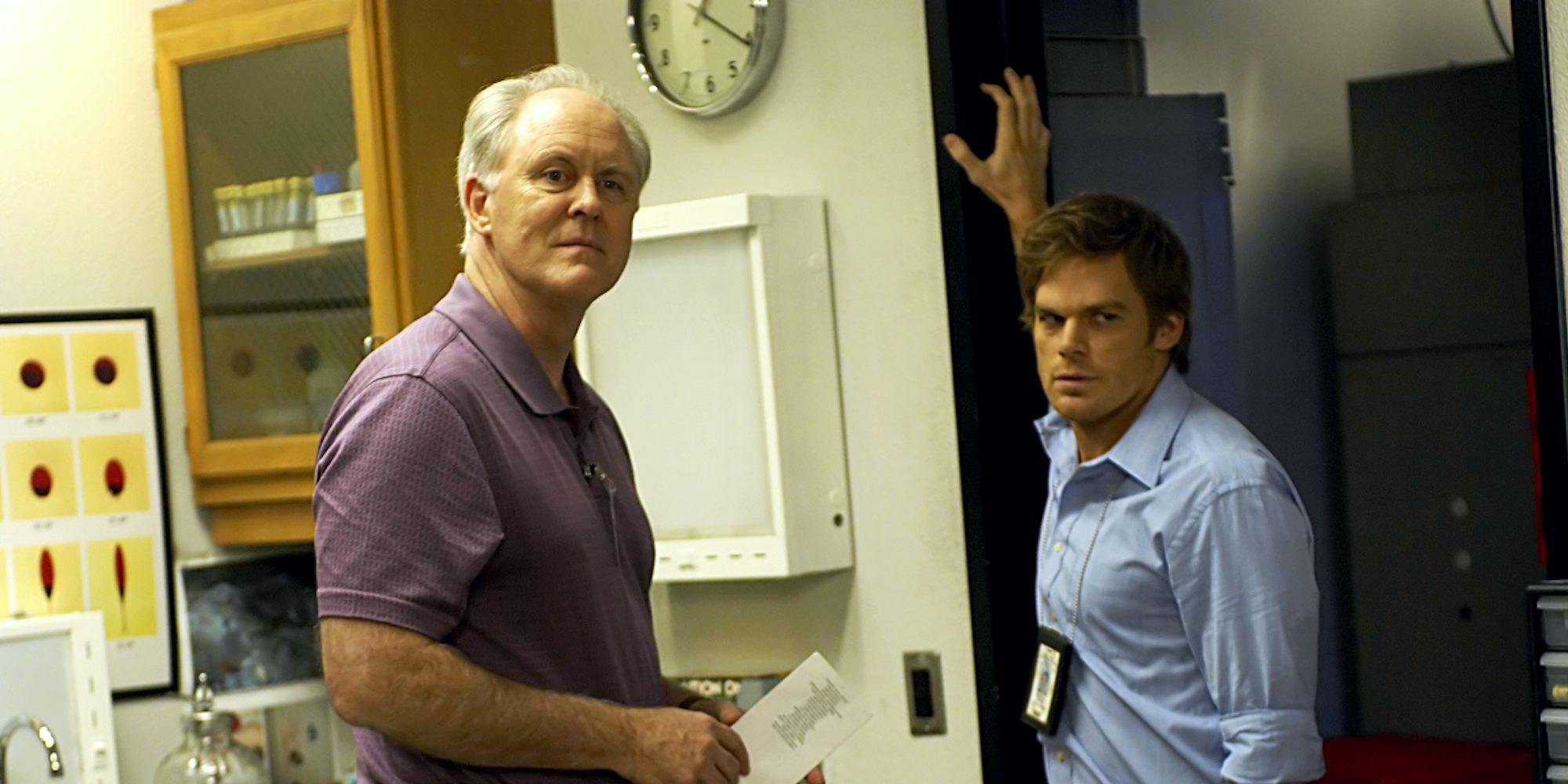 Dexter season 4 focused on the likable protagonist attempting to find balance in his life between taking care of his newborn son and finding time to satisfy his killing needs. Lithgow guest-starred for all 12 episodes in the season and received universal acclaim for his performance. The announcement of his return to the revival series earlier this year initially garnered plenty of excitement among the fanbase but also a bit of confusion as it was unclear as to what his role would be. However, given that Dexter had killed Arthur Mitchell at the end of season 4, it was quite clear that he could only return in a limited capacity or a "flashback" as Phillips mentioned, for the upcoming sequel series.
Lithgow had already established himself as a formidable actor when he signed on for Dexter. He has since appeared in many popular films like Rise of the Planet of the Apes, Interstellar, and Bombshell, to name a few, and will also be seen in next year's Killers of the Flower Moon directed by the legendary Martin Scorsese. The American actor made a massive impact during his season-long run on Dexter, and it's no surprise that long-time fans are excited to see him return to his Emmy and Golden Globe award-winning role. Though Lithgow may not have a lot of screentime in the forthcoming series, Phillips' comments promise a memorable reunion between the charismatic lead and the fan-favorite villain in Dexter: New Blood.
Next: Dexter Recap & Ending Explained: Everything You Need to Know Before New Blood
Source: TVLine