How To Collect Recipes And Build A Cookbook Using Instagram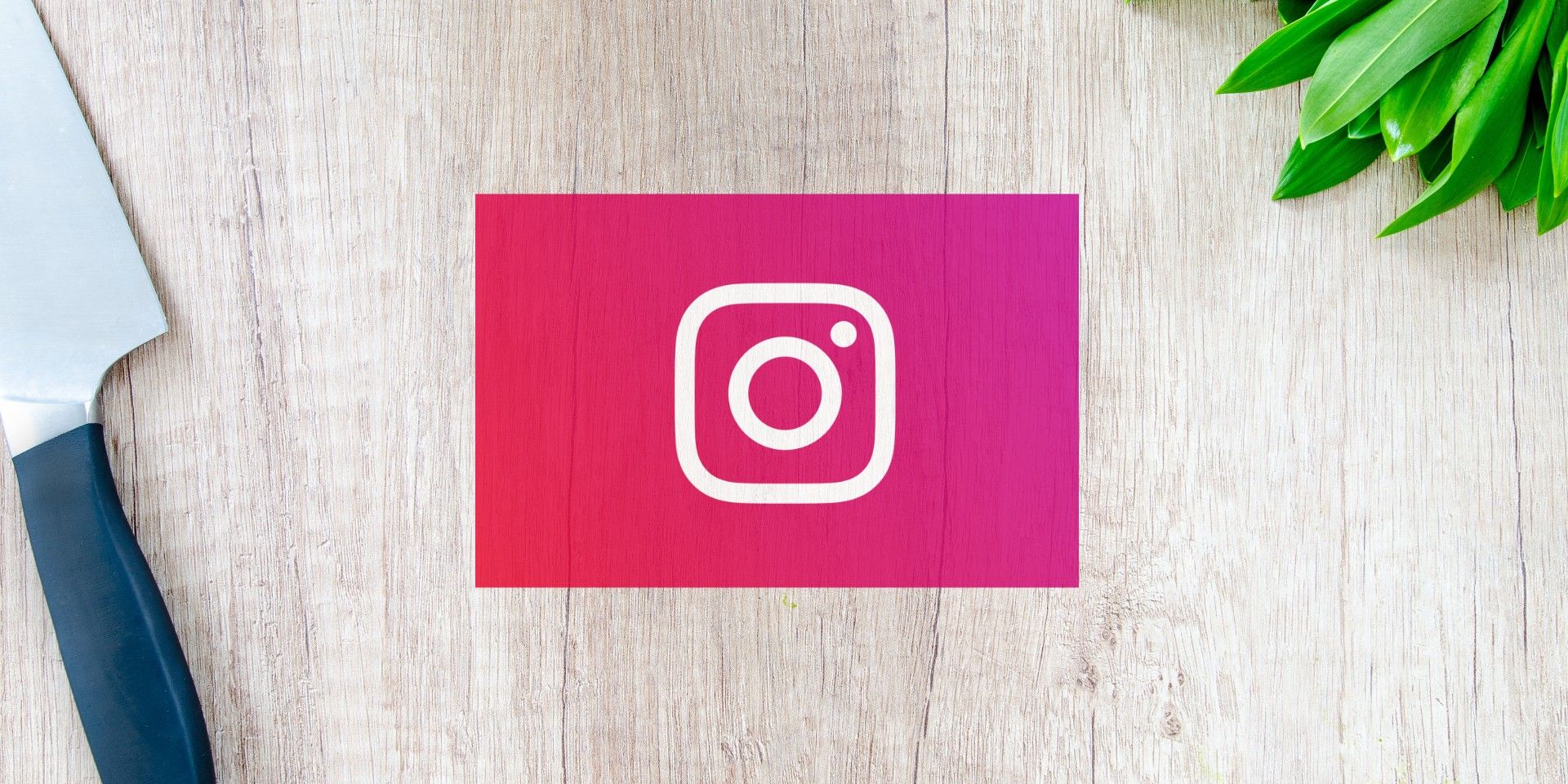 Instagram is an excellent resource for dishes to try making for the first time. It can get overwhelming quickly, though, depending on the number of accounts a user follows and the succeeding posts that get suggested based on a person's activity on the platform. To help with this, Instagram has a few features that let someone save recipe posts for viewing at a later time.
The 'Save to Collection' feature is easily accessible through every post on the Instagram feed. As the name implies, it lets a user bookmark a post for later review and add it to a folder containing previous posts that have been saved. Ideally, similar posts are grouped into one collection to avoid confusion once numerous collections have been saved. Users can access all collections, as well as the posts in them, through the 'Saved' tab.
Related: How To Change Instagram Username (And Why You Might Not Be Able To)
Tap on the 'Save to Collection' button (the vertical ribbon icon) on the lower-right corner of the post to have future access to an Instagram reel, video or post. Next, tap on the 'Save to Collection' link that will pop up on the lower-left corner of the post. This will bring up the 'Save to' drawer that will contain all existing collection folders. If there are none, tap on the + to add and name a new collection. For example, if a user intends to collect different types of recipes, choose a collection name that aptly describes the posts that'll be saved in it, such as 'Noodles' or 'Dessert.'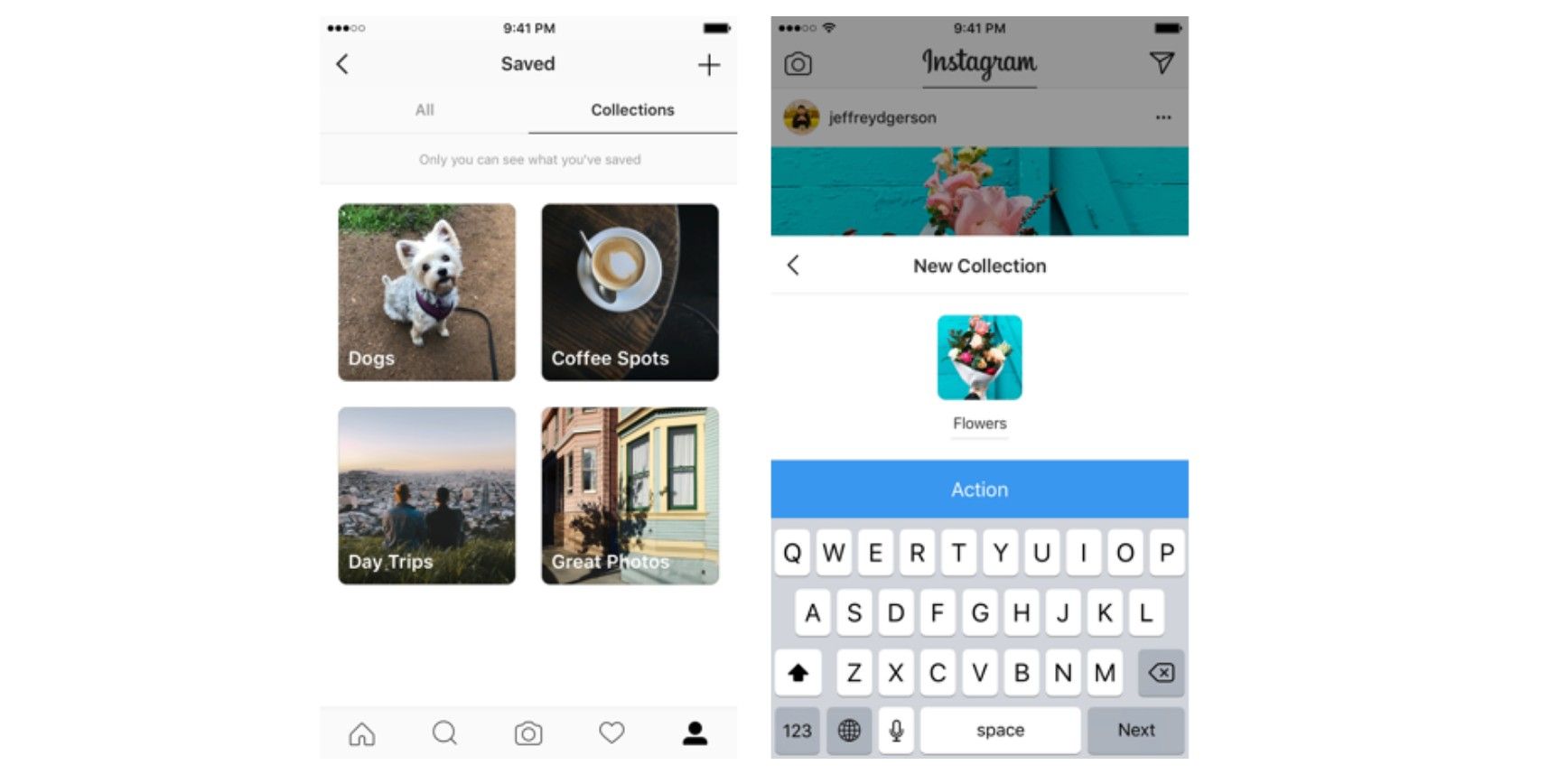 To see all collections so far, tap on the Profile icon on the lower-right corner of the page, then the Menu button (icon with the three horizontal bars) on the upper-right corner. Next, tap on 'Saved.' While taking a break from the regular Instagram feed, any user can preview all the recipes previously saved on the Saved page, arranged by collection. An 'All Posts' folder with all bookmarked content arranged in saved chronological order will also be there. Tap on each post to preview the recipe needed.
To delete a saved post from a collection, tap the post in the group, then tap the 'Save to Collection' button again, so it's no longer highlighted white. Next, pick between 'Remove from Collection' or 'Remove.' The latter will delete it from everywhere the particular post is saved (if it's also filed under another collection). To remove several Instagram accounts or posts within a collection, tap on the collection to delete from, then the More button (the icon with three dots) on the upper-right corner. Next, tap 'Select,' and pick the posts to be deleted, then hit 'Remove.' The More button is also where a user can delete an entire collection, edit a collection's name and cover photo, and add posts from the entire 'Saved' folder. This will include posts that have been saved but not necessarily placed in a collection.
Instagram is teeming with delicious food content that's fit to publish on any commercial cookbook. User cj.eats_ posts easy-to-follow reels of delectable Asian dishes, while the sisters' fooddolls will inspire with videos of their pasta and crockpot meals. Dessert lovers will salivate over halfbakedharvest's dessert photos, recipes of which she shares through her website. User emilymariko, who is credited for an easy-to-make salmon sushi roll that went viral on the platform, has other cool and doable Instagram reels to check out. Anyone who bought an air fryer during the pandemic will find airfryeraddicts a great follow for achievable meals. Need recipe inspiration? User everything_delish will most likely have a few worth trying out, or #easyrecipes, which has over 3 million posts. Almost every type of cuisine is represented on Instagram. Amateur cooks and aspiring chefs should have no trouble collating recipes for their curated collections on the platform.
Next: Instagram Now Using Video Selfies To Fight Spam And Bot Accounts
Source: Instagram