Idris Elba & Will Smith Are Collaborating On A Secret Project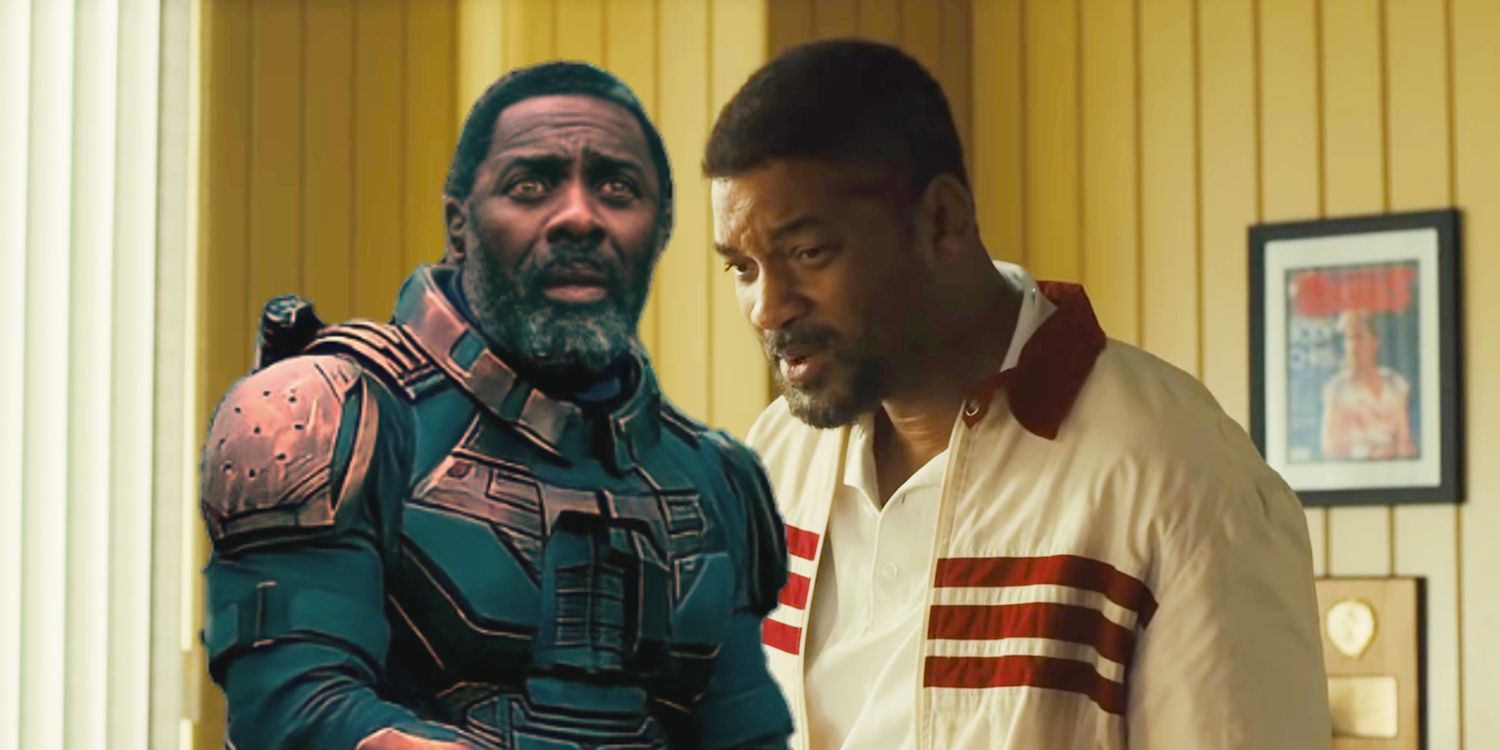 Hollywood stars Will Smith and Idris Elba are teaming up together for a secret new project. The collaboration will be the actors' first, despite each having long, successful careers and roles in various blockbuster franchises. Both are currently promoting new films, with Elba's Western The Harder They Fall currently available to stream on Netflix and Smith's Oscar-buzzy biopic King Richard set to hit theaters and HBO Max on November 19.
The closest the two actors have come to crossing paths was also thought of as a potential source of tension between them. Elba's role as Bloodsport in James Gunn's The Suicide Squad is very similar to Smith's earlier embodiment of Deadshot in David Ayer's 2016 Suicide Squad, causing some fans concern, as Smith had been rumoured to return for his DCEU role. However, Elba quashed any worries by stating that he did not want to replace Smith's Deadshot, dispelling rumors of any potential bad blood between the stars.
Related: The Suicide Squad's Bloodsport Repeats Deadshot's Arc (But Better)
On the contrary, Elba and Smith appear to have an actively cohesive relationship, with the former confirming a future collaboration in a recent Instagram post. Elba shares a photo of the pair smiling on the Oscars red carpet together with the caption "Me + Will = Coming soon." The British actor also shared the post to his story with the additional caption "London soon come," which Smith in turn shared to his own.
The choice of using a photo from the Academy Awards could be hinting at a possible Oscar play, which would make sense, given that both have yet to win a golden statuette. The nature of the announcement as a post on Elba's personal Instagram makes it unlikely that the collaboration will be a DCEU crossover, as such announcements are tightly controlled and strategically considered, but that doesn't mean fans should give up hope for a Deadshot-Bloodsport meeting in the future. The project may not even be in cinema at all - both stars have very high-profile music careers, so Elba's tease could refer to a song or concert featuring Smith rapping over beats from DJ Big Driis. With such a variety of talents, it is truly impossible to predict what the duo could be teaming up for at the moment.
Whatever the project may be, "Idris + Will" is very likely going to equal success. If their exploits are in cinema, Smith has proven himself a box-office attraction for over two decades, while Elba is both critically and publicly adored, as proven by his continual links to the iconic role of James Bond. If the stars' collaboration is instead in the music sphere, fans had better keep an eye out for any mention of a concert, as tickets would surely only need a few minutes to sell out.
Next: Will Smith Magic: How No Deadshot Hurt The Suicide Squad's Box Office Chances
Source: Idris Elba