Iman Shumpert 'Hopes' His DWTS Success Encourages NBA Greats To Compete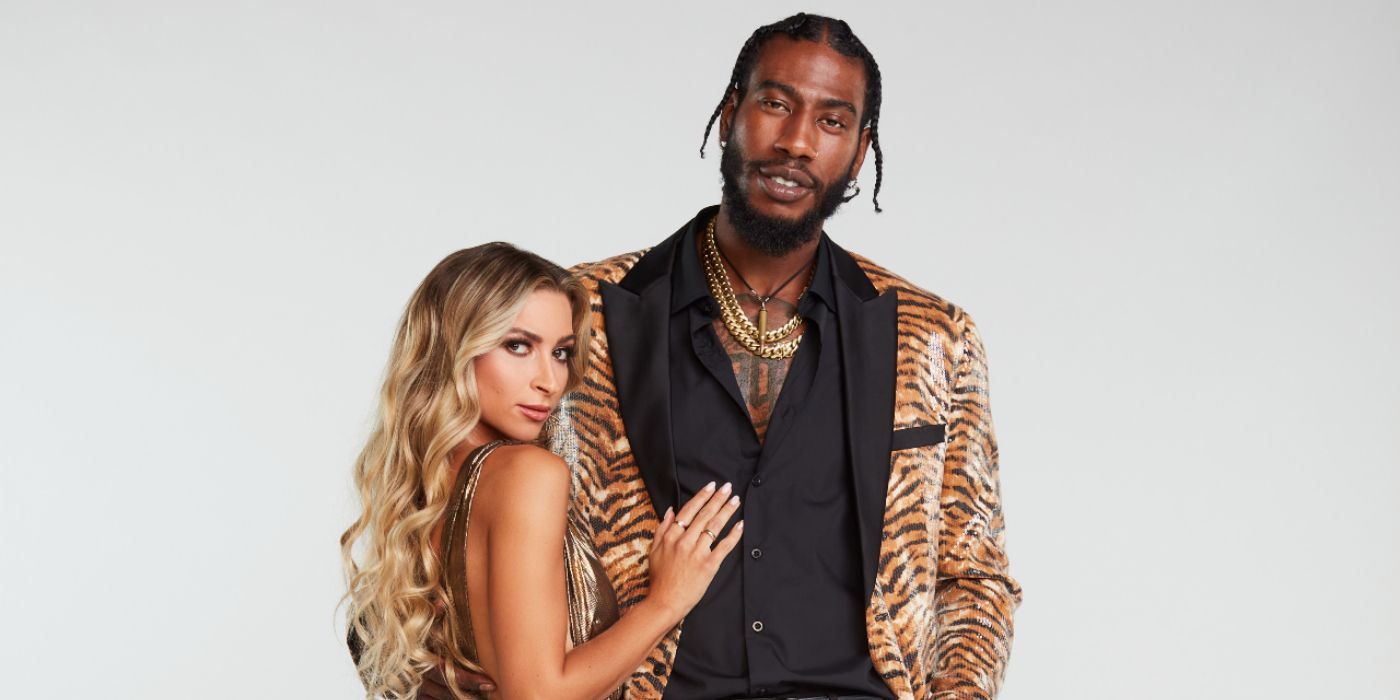 Iman Shumpert is the first NBA player to make it to the finale of Dancing With The Stars, which he hopes will inspire other athletes to compete in future seasons of the show. The ABC competition series typically features at least one athlete in every season. Despite getting some of the biggest names in sports to trade in their athletic shoes for ballet flats, the token athlete is usually one of the first to go home. Iman, being cast in that position for DWTS season 30, told reporters before the season even began that his competitive nature would bring him further in the competition than most fans would assume. Iman is partnered with pro dancer Daniella Karagach. Her debut as a pro dancer was only last season when she was partnered with rapper Nelly. The duo came in third place.
When Iman first started performing in the ballroom, he was unsure of how to use his space and showcased the difficulties in his and Daniella's drastic height difference. Nonetheless, the NBA player has learned and grown, and even received his first perfect score during Horror Night. The show-stopping performance caught the eyes of Iman's former teammate LeBron James, who tweeted at his friend after the show. LeBron congratulated Iman on his abilities and encouraged his followers to respect his newfound talents. Fast forward to Monday's live episode and the NBA star found himself in the DWTS season 30 finals.
Related: DWTS: Suni Lee Feels She Let Partner Sasha Down Last Week
In a new interview with Screen Rant, Iman acknowledged his feat at proving that athletes have a chance in this competition. The NBA star revealed he "hopes" his success encourages his colleagues in the world of sports to try their talents on Dancing With The Stars. Now that Daniella has gotten one athlete to the finals, she hopes to continue to be paired with athletes for future seasons to prove a point. "I'm casting new partners as we speak," she said, throwing out LeBron's name. "LeBron, hit me up. Next season [of] Dancing With The Stars." But Iman has some other ideas for his current pro partner's future celebrities. "I told you, you gotta get Kyrie [Irving]. He's mellow, man. Footwork. Guys with good footwork."
Though he's breaking barriers for athletes on the dancing show, Iman admitted that's not why he wanted to perform on Dancing With The Stars. "I came on the show to take on a challenge, and this is something that I've never done," he said. Iman added that he's had a blast throughout his journey on the show and is excited to keep it rolling into the finale. Iman and Daniella's redemption performance was a tango mentored by judge Derek Hough. The duo's performance to "Telephone" by Martynas earned a 37 out of 40. Their second dance was a jazz to "Dark Fantasy" by Kanye West and Iman's wife, Teyana Taylor, which earned a 38 out of 40.
Iman has been one to watch since the beginning of Dancing With The Stars. He's been determined and hard-working, and has slowly improved and wowed judges and viewers alike with death-defying lifts and stunts. Now the NBA player is in the Dancing With The Stars finale and has a chance at taking home a new kind of trophy.
Next: DWTS: Melora Addresses Intense Rehearsal Fight & Passionate Ballroom Speech
Dancing With The Stars airs Mondays at 8 p.m. on ABC.
Source: Dancing With The Stars/YouTube