James Bond: The First & Last Lines Of Every 007 Actor In The Franchise
James Bond is one of the most iconic movie heroes of all time and it is quite impressive how many actors have been able to successfully take on the role. While certain Bond movies are better than others and some of the actors had longer runs in the role, they all brought their own style to make 007 their own.
RELATED: One Quote From Each Recurring Character From The James Bond Series That Perfectly Sums Up Their Personality
With No Time to Die marking the end of Daniel Craig's tenure in the franchise, it serves as a fitting farewell for the character. It is also interesting to look back on all of the actors who have taken on this role to see how they were first introduced in the series and how their time as Bond ultimately ended.
6

Sean Connery
First: "I Admire Your Courage Miss…?" Last: "What Were You About To Ask Me?"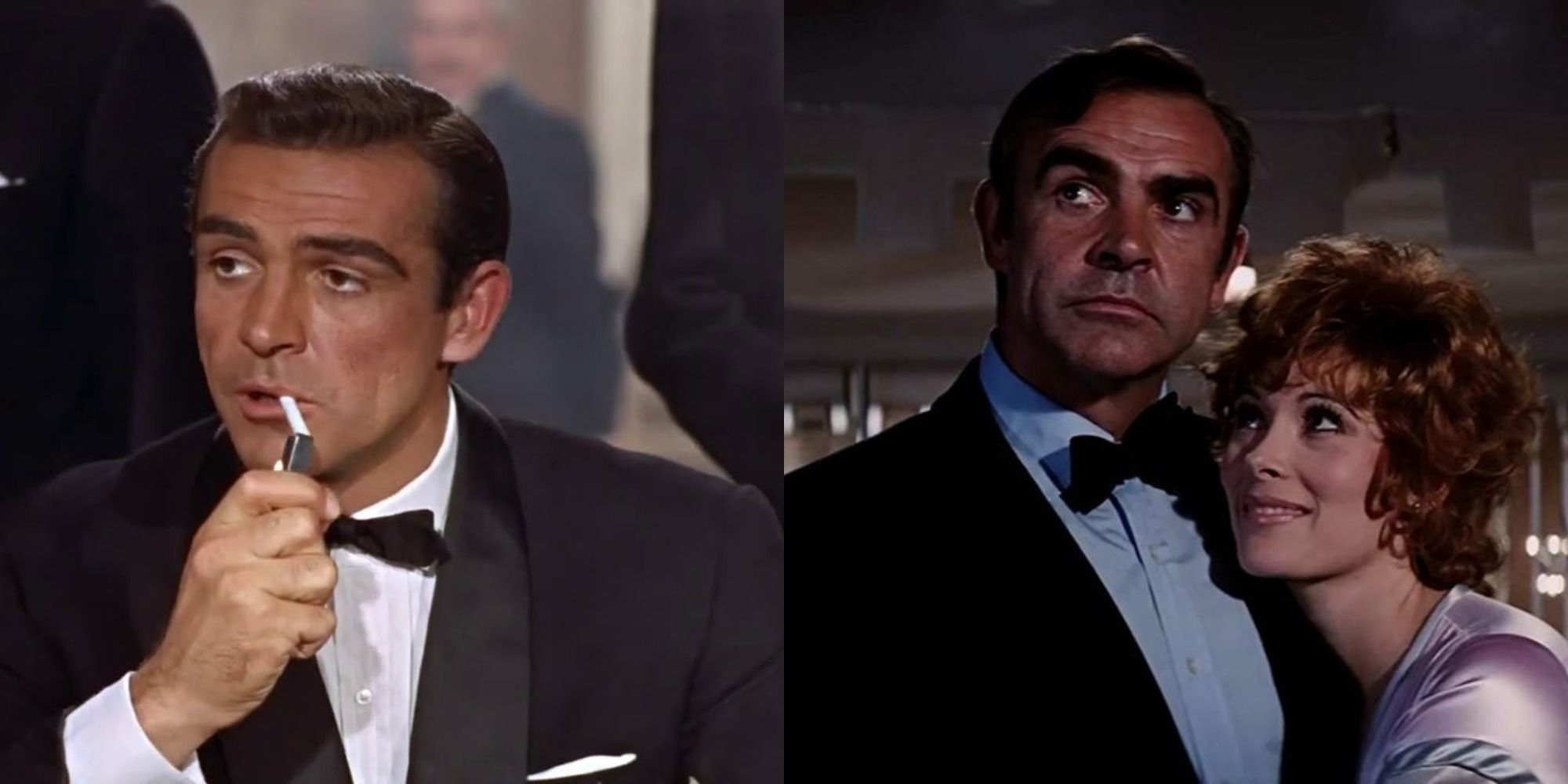 As the first actor to play Bond in the main franchise, Sean Connery established a lot in the character. He seemed to fall into the role quite effortlessly right from the beginning in Dr. No. Bond's first scene comes as he is in the midst of a card game. His first line is spoken before he is seen as he exudes confidence and class while also flirting with his beautiful opponent at the card table.
Though he briefly stepped away from the role following You Only Live Twice, Connery returned for Diamonds Are Forever which would be his last in the official series. He is last seen doing away with a couple of assassins before casually returning to his romantic partner. It shows that from his first moment to his last, Connery had Bond's coolness perfected.
5

George Lazenby
First: "Good Morning. My Name's Bond, James Bond" Last: "We Have All The Time In The World."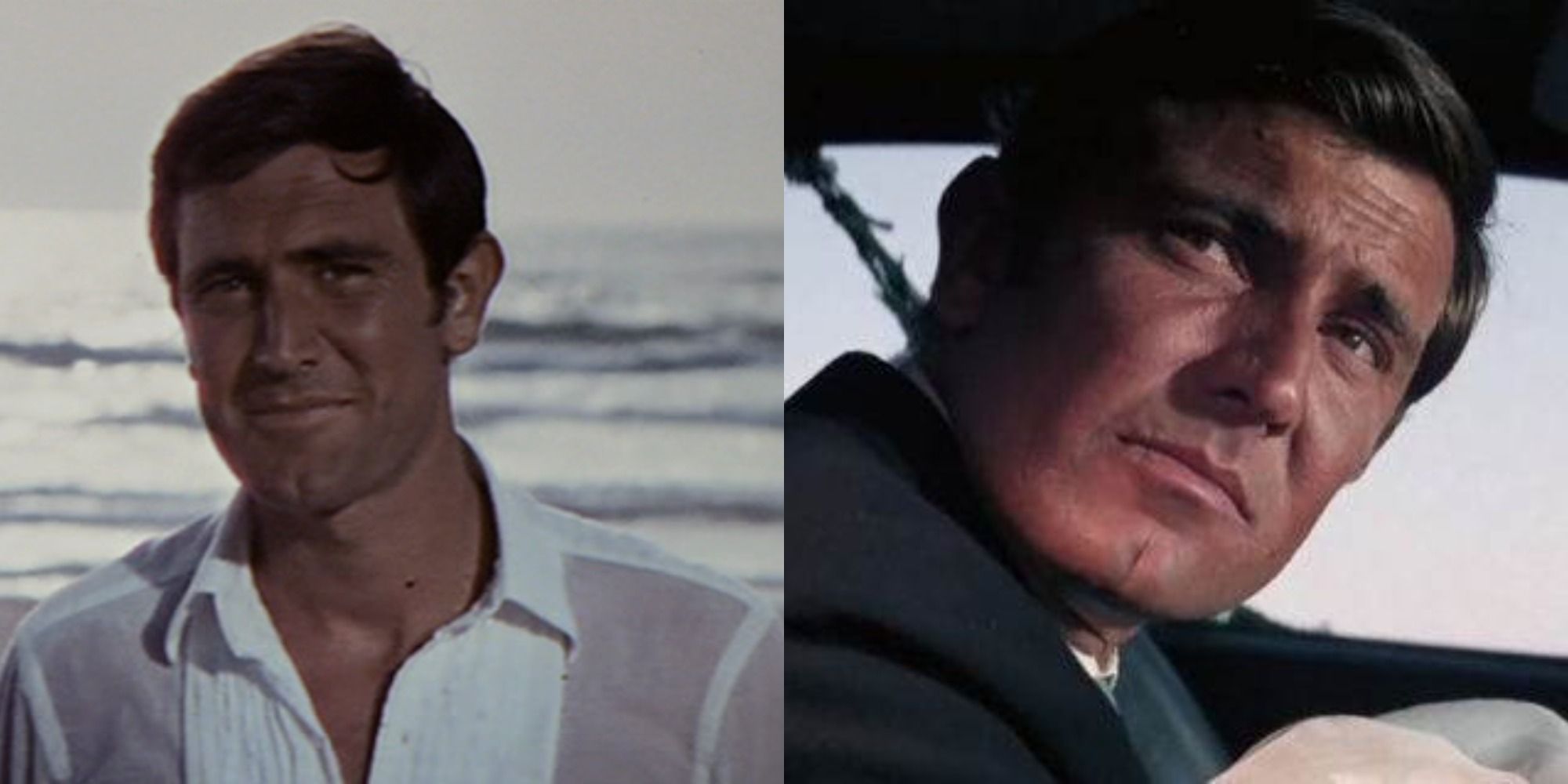 After Connery made Bond an international icon, George Lazenby had a difficult job being the first actor to follow in his footsteps. Lazenby's first and only appearance as Bond was in On Her Majesty's Secret Service which has him openly introducing himself in the role. It feels like a conscious decision in response to the recasting.
RELATED: 10 Biggest Differences Between On Her Majesty's Secret Service Book & Movie
Though he would not return as Bond, his final moment in the role showed a side of 007 that is rarely seen. After his new wife, Tracy, is assassinated, Bond seems lost in grief and dreaming of their life together that will never be. It is a shocking end and a moment that would influence a later movie in the franchise.
4

Roger Moore
First: "Not Married By Any Chance, Are You?" Last: "That Is Not The Soap."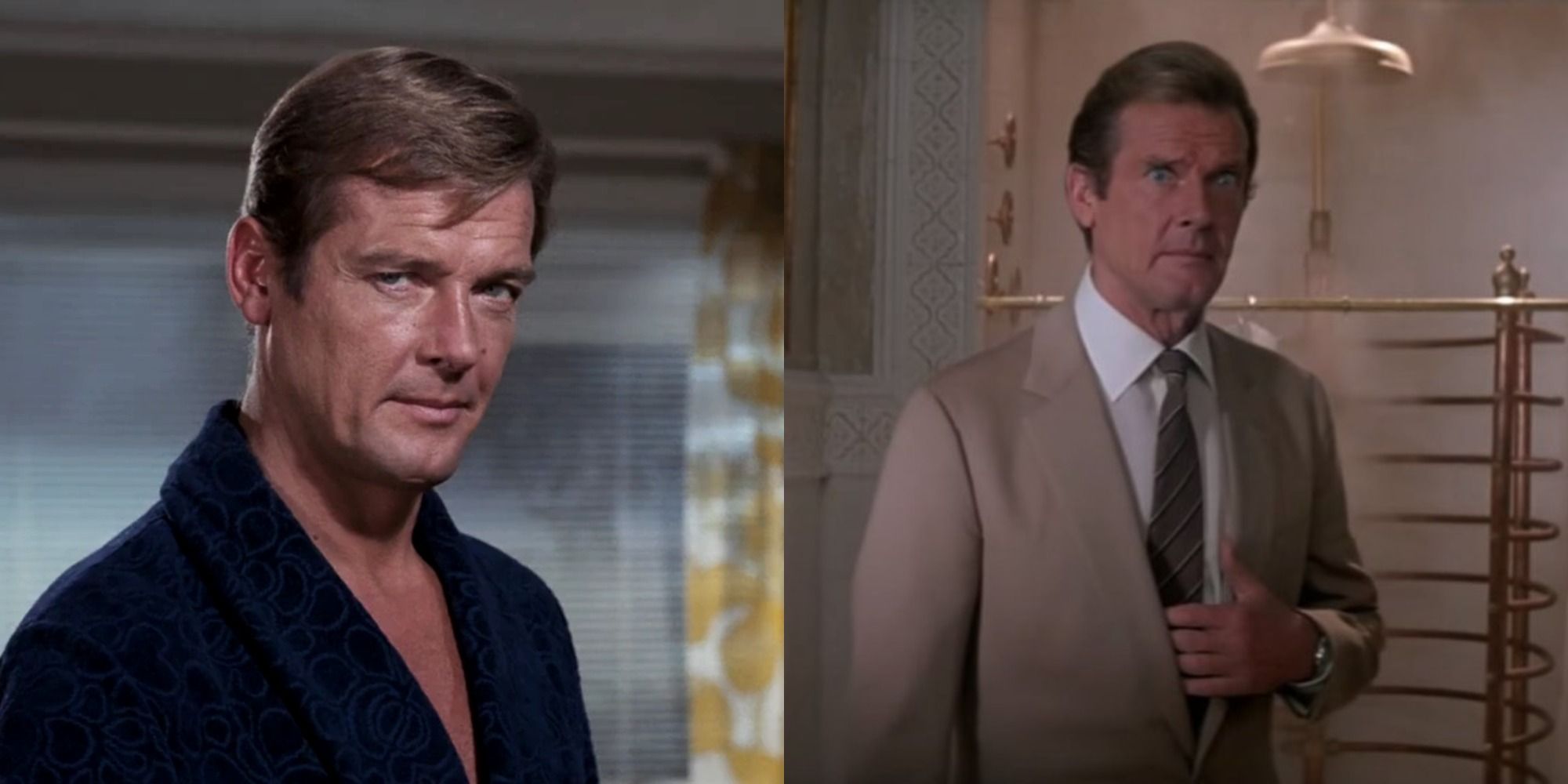 Though Roger Moore was still the suave action hero as Bond, his movies always embraced the campy humor of the series more than any others. Appropriately, he is introduced in Live and Let Die when someone knocks at his door as he is in bed with a woman. He makes a casual remark, hoping it is not her angry husband looking for revenge.
Moore continued to play on the playboy aspect of Bond in each of his appearances, all the way up to his seventh and final appearance in A View to a Kill. But as Moore likely stayed too long in the role, watching him deliver crude double-entendres while in a shower with a much younger woman had grown uncomfortable.
3

Timothy Dalton
First: "I Need To Use Your Phone." Last: "So Why Don't You Ask Me?"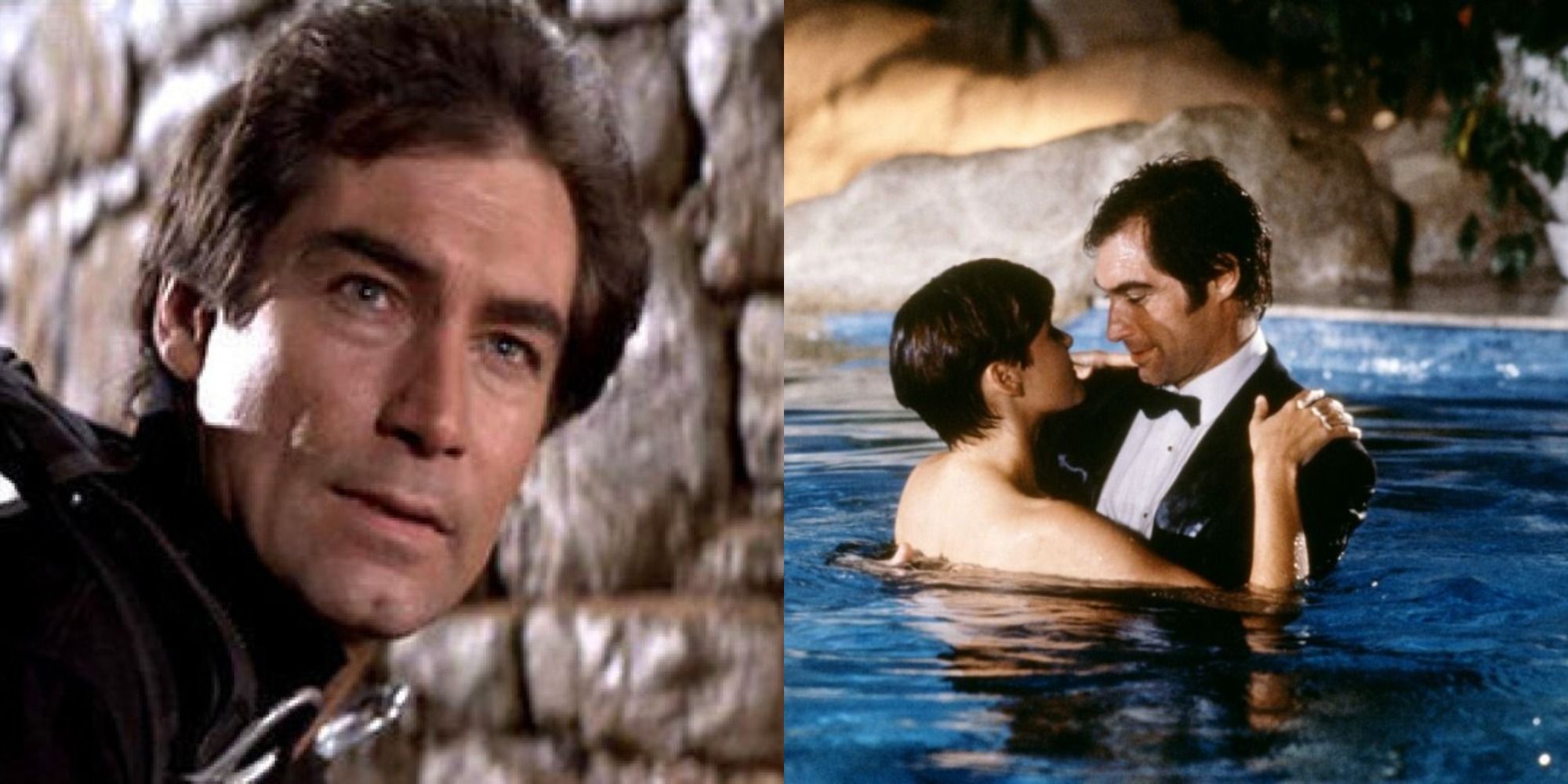 Stepping away from the sillier style of Moore's movies, Timothy Dalton presented a more serious and brooding take on 007. This shift can immediately be seen in Dalton's first appearance in The Living Daylights. After an extended action sequence, he lands on a boat and calls for backup, ignoring the beautiful girl which is something no previous Bond would have done.
Dalton ended up making only two Bond movies and remains the most underrated actor to take the role. License to Kill is a darker, more violent Bond adventure, but it ends with a sweet moment as Pam Bouvier tells him he should wait to be asked before kissing her and he delivers a typical smooth Bond line.
2

Pierce Brosnan
First: "Beg You Pardon. Forgot To Knock." Last: "Especially When You're Bad."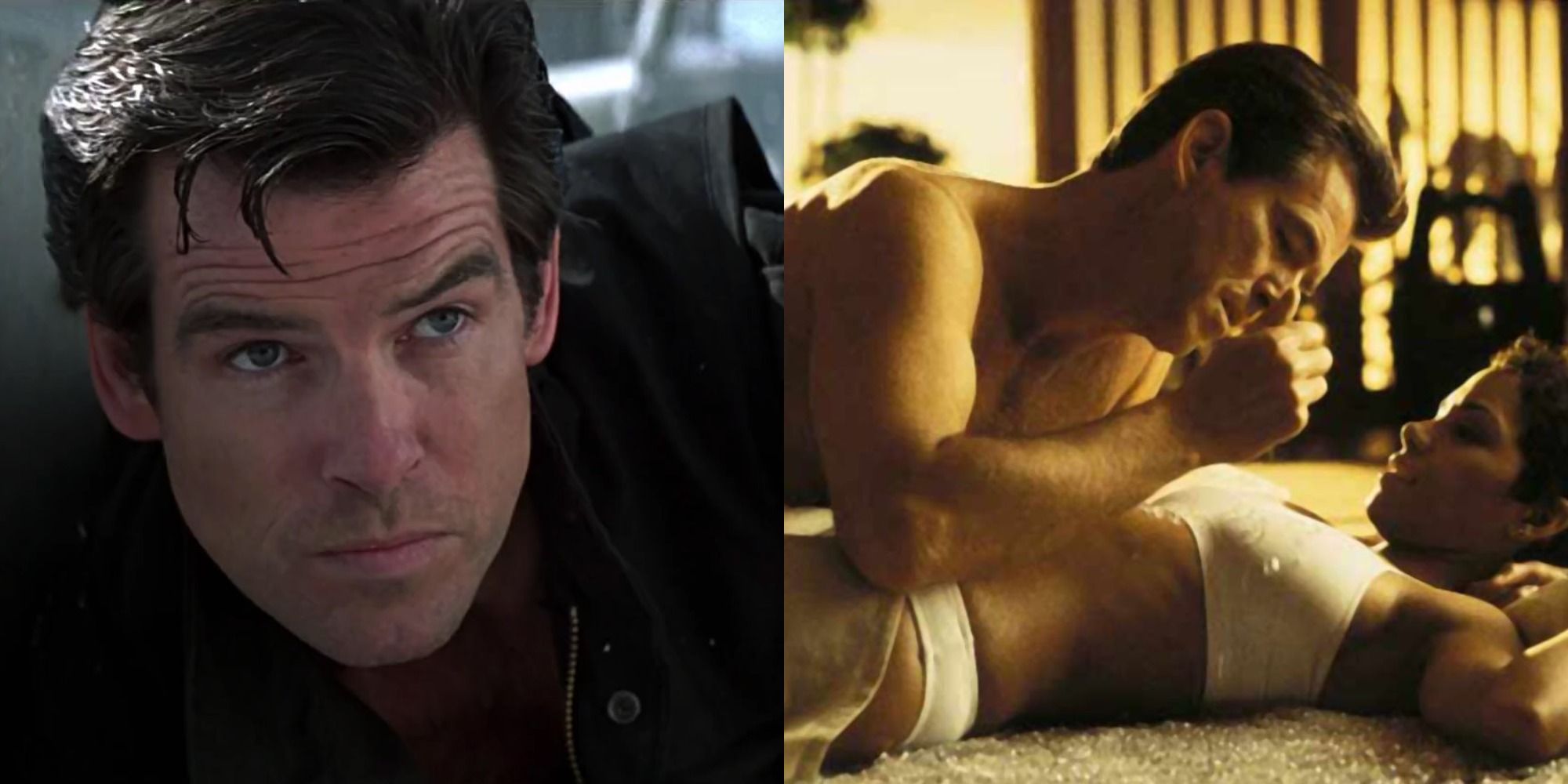 Pierce Brosnan helped bring Bond into a new decade by making him a full-blown 90s action star. He established this style right away as Bond surprises a goon in a bathroom stall with a funny action movie one-liner and a punch to the face. Immediately, he was an easy Bond to like.
RELATED: Every Pierce Brosnan Bond Movie, Ranked By IMDb
While Brosnan's first movie, GoldenEye, is one of the best of the series, Die Another Day ranks near the very bottom. Given how exceptional Brosnan was in the role, it's a shame that he went out on such a sour note. His final line as he lies in bed with Jinx is hard not to take as a bit of commentary on the quality of this movie.
1

Daniel Craig
First: "M Doesn't Mind You Earning A Little Money On The Side, Dryden. She'd Just Prefer It If It Wasn't Selling Secrets." Last: "I Know. I Know."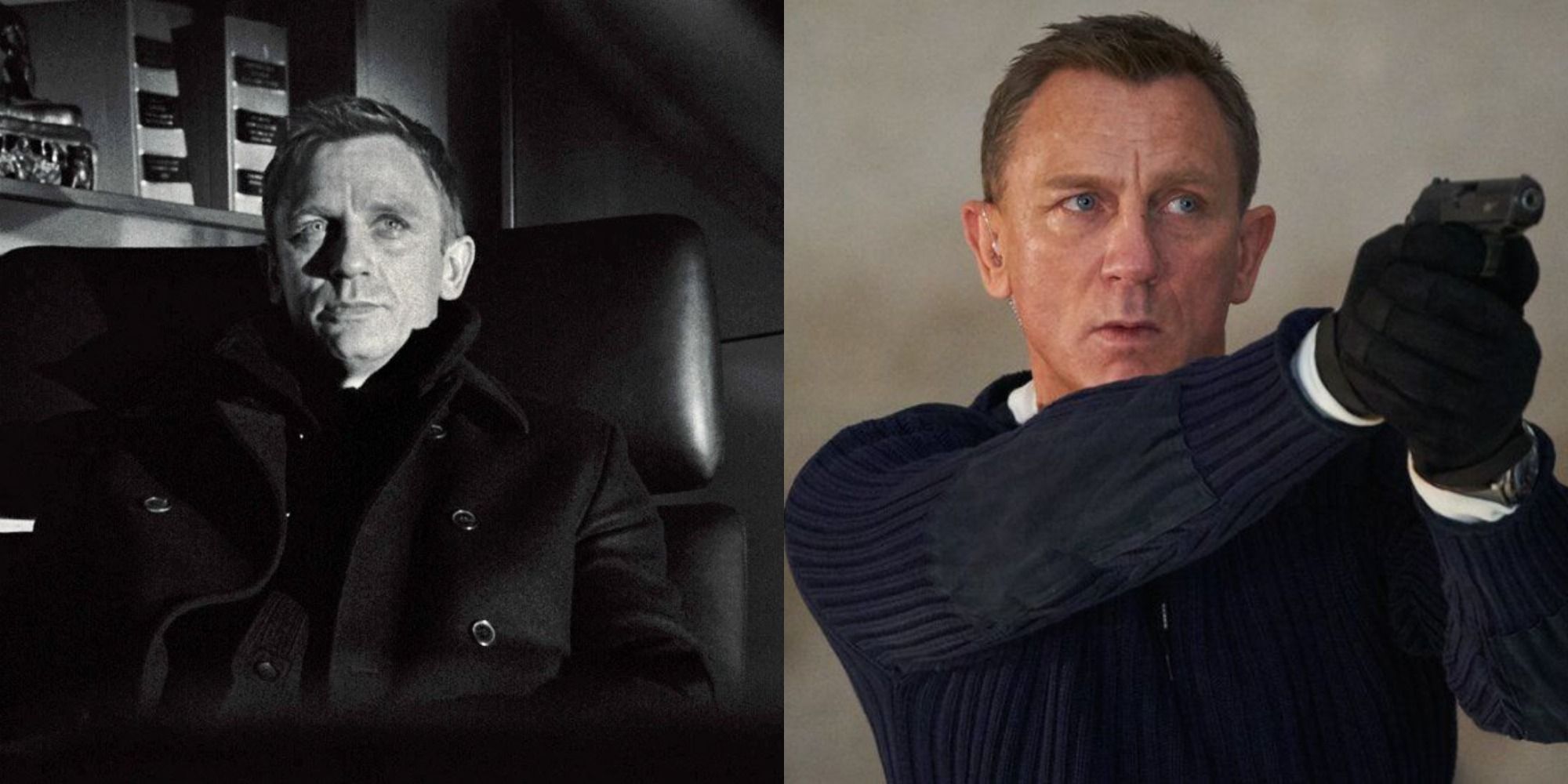 Following Die Another Day, the Bond franchise went for a gritty reboot with Daniel Craig as James Bond. Casino Royale opens with a brutal sequence showing Bond earning his 007 status with a pair of kills. His cold way of taunting his target with his first lines established a more complex and darker hero.
Craig is the first of the Bond actors to get a proper send-off with No Time to Die being his planned exit from the role. It is also a ground-breaking Bond movie that shows he has a daughter and ends with Bond's death. As he sacrifices himself for his new family, Madeline tells him their daughter has his eyes. His response is a heartbreaking acknowledgment of the child he'll never know.