Kit Harington, Don Lee, & Lia McHugh Interview: Eternals
When Marvel's Eternals releases on November 5 fans will be introduced to a new origin story in the MCU. This superhero story follows a team of immortal aliens who have guided the human race without interference for centuries until their enemies the Deviants get involved. The Eternals, including team members Gilgamesh (Don Lee) and Sprite (Lia McHugh), must protect Earth, including Dan Whitman (Kit Harington) who becomes involved with the aliens.
Related: The MCU Never Planned The Celestials Importance, Despite Eternals
Lee, Harington, and McHugh spoke to Screen Rant about joining the MCU in Eternals, how it feels to star in the superhero film, and which other Marvel characters they'd like to team up with.
Screen Rant: We had this incredible Hall H moment back at San Diego Comic-Con 2019, and now we're here at the premiere, fans are cosplaying. We're in it; it's so exciting. Have you had your moment where it's really hit you, whether it was on set or at the premiere, that you're a part of the Marvel Universe?
Don Lee: Well, I had that experience many times; many times while I was shooting. The first day shooting in London, and maybe two days ago with the premiere. It was great.

Lia McHugh: Really, the whole experience. The budget of this movie was the most insane thing that I've ever seen in my life - it's probably the most insane budget that I'll ever see. So, honestly, the whole experience.

I mean, a couple of days ago, the premiere was so magical. Being on the carpet, it was just so incredible seeing all my friends and being together again. And it really made me realize the scale, and that I'm part of the MCU now.

Kit Harington: Yeah, the other night was a magic carpet, wasn't it? The whole experience was pretty incredible, seeing that huge spectacle they put on just to premiere the film.

But all along, entering into the MCU has been a kind of incredible experience. Just because, as far as movies go, it's sort of the zenith.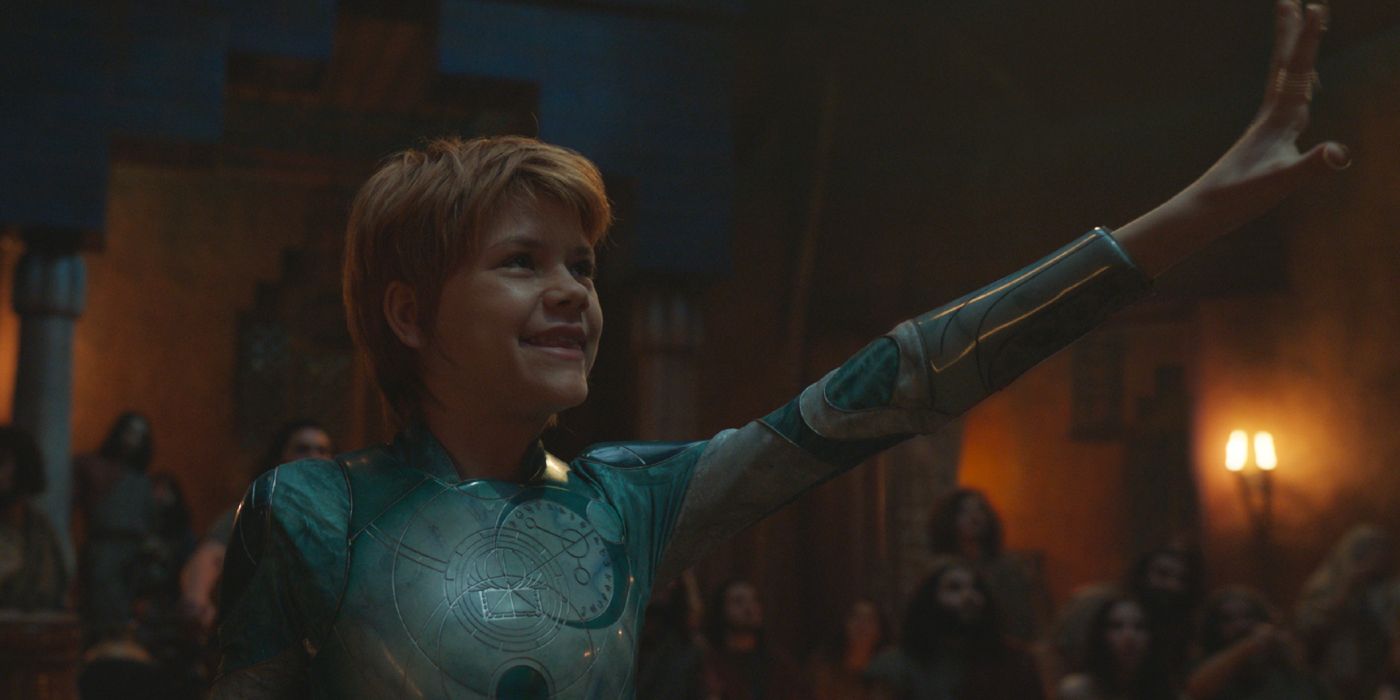 Have any of you given any thought to which existing Avenger or Marvel character you would love to team up with or fight, or just have a beer with or something done?
Don Lee: Maybe I will fight Hulk. And I can team up with Spider-Man.

Lia McHugh: I'm just thinking of this now. I don't know how I didn't think of this before. But, of course, Spider-Man. Tom Holland, duh. I would absolutely love to be in a movie with him.
Next: Eternals' Most Likely Avengers Leader Is Being Hidden By Marvel