KUWTK: Kim Kardashian Posts Heartfelt Tribute To Virgil Abloh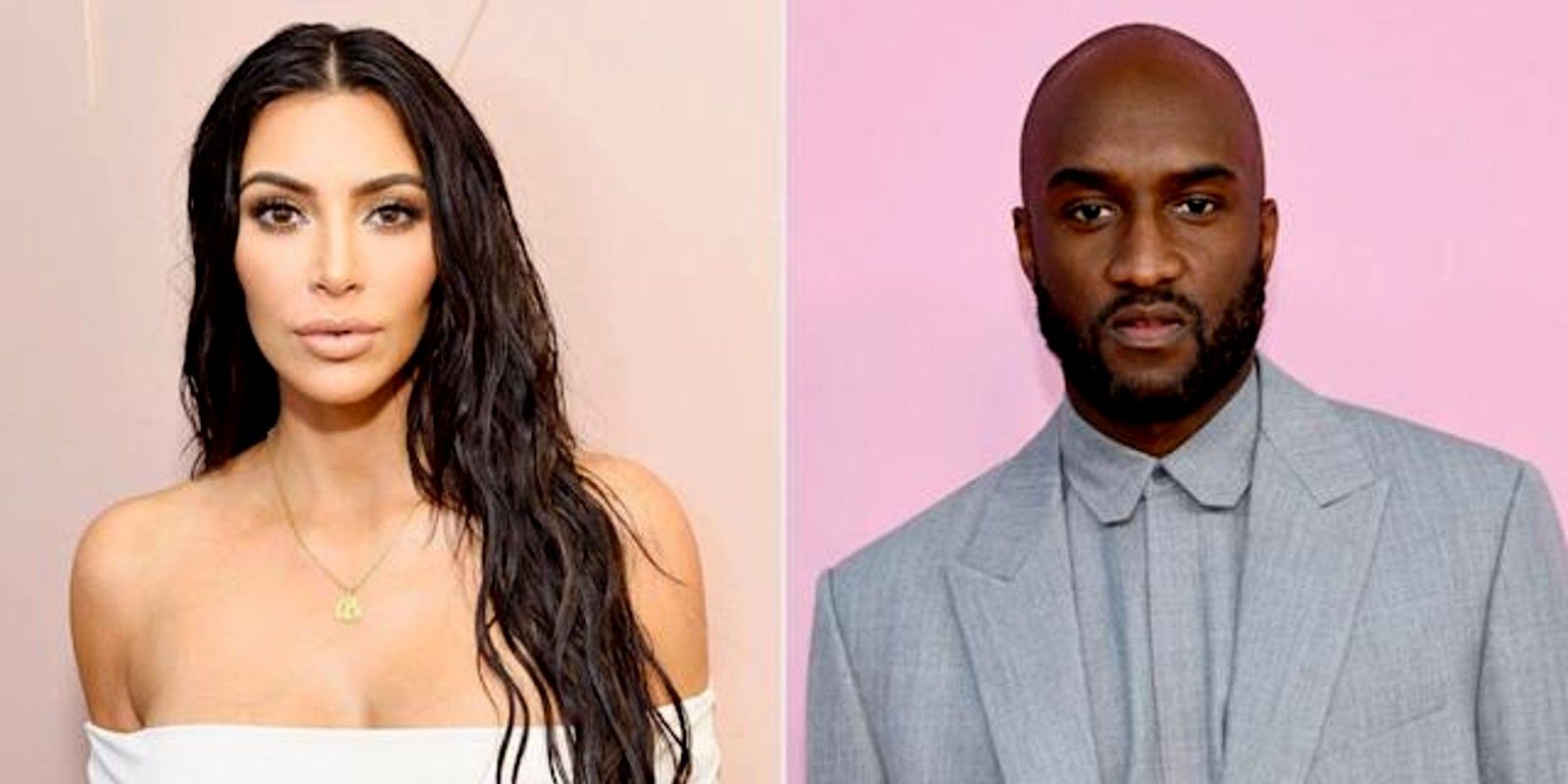 Keeping Up With The Kardashians alum Kim Kardashian took to her Instagram page to pen a heartfelt tribute to the revolutionary fashion designer Virgil Abloh, who died on Sunday of cancer. A post on Virgil's official Instagram account confirmed his death. In the post, he was described as a fiercely devoted father, husband, son, brother and friend. Virgil, who died at 41, battled a rare and aggressive form of cancer called cardiac angiosarcoma for over two years. Since he was diagnosed with the deadly disease in 2019, he chose not to go public with his diagnosis. Instead, he underwent several difficult treatments but never stopped taking charge of his duties at work.
Despite living a short life, Virgil had a massive impact on the world. He was a fashion designer and the founder of the cult streetwear label Off-White. Before his death, he was the first Black artistic director at Louis Vuitton. There, he brought in a younger demographic by creating menswear collections that erased the divisions between high fashion and streetwear, pushed artistic boundaries, and challenged gender norms. Virgil was also famous for his cross-collaborations. He contributed to the footwear world and set the standards for innovative sneakers with his Off-White x Nike designs. The multi-hyphenate was also an artist and furniture designer, and worked with big names like Mercedes Benz and IKEA. He was also involved in music as a prolific DJ, who played in some of the world's biggest venues. Virgil was a longtime collaborator of Kanye West and worked as a creative director at the rapper's design agency Donda. He also designed some of Kanye's album covers.
Related: What Ariana Grande Thinks Of Pete Davidson & Kim Kardashian
Since Virgil's death was announced, there has been an outpouring of tributes from some of the world's most famous people. On Monday, Kanye's estranged wife, Kim, posted a heartfelt tribute to the late fashion designer on her Instagram page. In Kim's post, she shared several pictures of Virgil, including one that showed him posing with her, Kanye, her mom Kris Jenner and her sister Kourtney Kardashian. The first photo in the post showed Kim and Virgil wearing matching white outfits while sitting at a restaurant. In the post's caption, Kim wrote, "God doesn't make mistakes. I know that but I still can't help but ask why. Why Virgil?! Why him so soon? it's simply hard to understand why. I have a hard time understanding why so many pure souls were taken away so early."
Kim, who has been in the news lately over her relationship with Pete Davidson, described the late Virgil as someone who was always very gentle, kind and calm. She also said he made time for everyone, adding that he had a superpower of calmness. Kim said Virgil always gave so much of himself to the world because he wanted it to be a better place. The mother of four described Virgil's death as difficult to process and found it hard to believe she was posting a tribute to him. She also wrote, "We will miss you so much Virgil and love you so much. Also I would love to send so much love to his wife Shannon. Because you loved and supported Virgil the way that you did, he was able to give so much of himself everyone else. So thank you truly for sharing him with us the way that you did." The KUWTK reality TV star concluded her post by saying Virgil's legacy will live on forever through his wife and two kids, Lowe and Grey.
Besides Kim, Khloé Kardashian and Kris also paid tribute to Virgil and commiserated with his family, while Kendall Jenner described him as someone who was bright, kind and full of love. Kanye also honored Virgil during the November 28 edition of his Sunday service. More tributes have come in from many more celebrities and people worldwide, and many more will follow in the coming days. These tributes show how much of an impactful person Virgil was. He made an impact with everything he did and everywhere he went, and created a lasting legacy that will never fade. Given how much of a wonderful person Virgil was, Keeping Up With The Kardashians alum Kim was right to ask why he had to leave the world this early. The answer to that question may never be known, but Virgil will always live in the hearts and minds of those impacted by his personality, drive and passion.
Next: Why Fans Think Kim Kardashian May Have Recently Gone Under The Knife
Source: Kim Kardashian/Instagram