KUWTK: Kim Kardashian Updates Twitter Followers On Julius Jones Case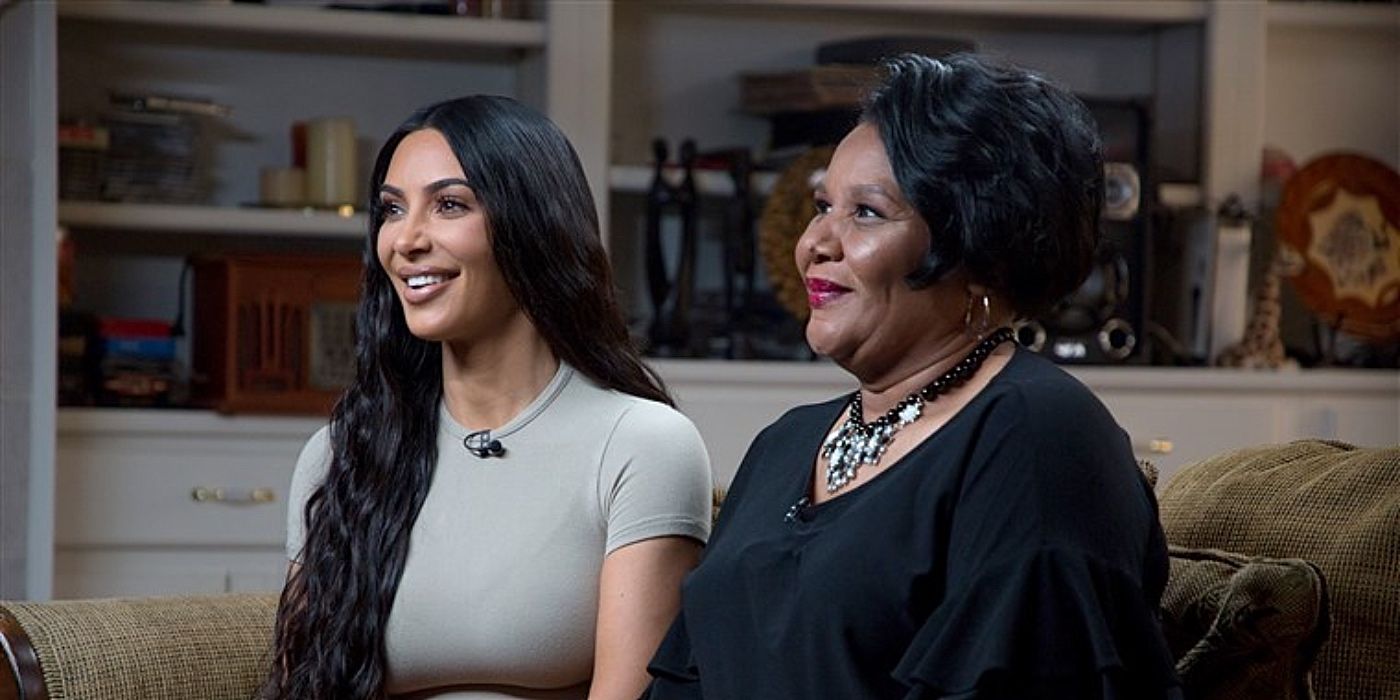 Keeping Up With The Kardashians star Kim Kardashian has used her Twitter platform to update her 70.6 million followers on the Julius Jones case. In 1999, Julius was a student at the University of Oklahoma and was close to receiving a basketball scholarship before being accused of murdering businessman Paul Howell. There was a lack of evidence proving Julius was responsible; however, in 2002, he was sentenced to death and 40 years in prison. A Change.org petition created by CeCe Jones-Davis currently has over six million signatures.
The reality star first raised awareness for the case on Twitter back in 2019. Kim begged her followers to write to Oklahoma's Pardon and Parole Board and Governor Kevin Stitt regarding the case. In 2020, Kim visited Julius in prison and also spoke with his family. She posted photos from the visit on her Instagram account to raise further awareness. The reality star declared that she would not stop until justice was served.
Related: KUWTK: Kim Kardashian Wants To Open A Law Firm After Passing The Bar
Kim continues in this declaration as she took to Twitter again to update followers on the case. In a series of eleven tweets, Kim explained the current circumstances around the case while also critiquing America's Death Penalty. Kim wrote, "This is the cold machinery of the Death Penalty in America. In just over two weeks, an innocent man could be put to death." Kim also retweeted another account highlighting a video where Governor Stitt declined a meeting with Julius' family.
In the past few years, Kim has worked passionately on prison reform projects. In 2018, she worked with former president Trump to free Alice Marie Johnson, who was initially sentenced to life in prison for a nonviolent drug charge. Kim has also helped free Judith Negron, Tynice Hall, and Crystal Munoz, amongst many others. In April 2019, Kim announced she'd be following in the footsteps of her late father, Robert Kardashian, and studying to become a lawyer.
It's refreshing to see the Keeping Up With The Kardashians star using her platform to make a difference in the world. Kim is often criticized for her privileged lifestyle and sometimes tone-deaf Instagram posts. For example, Kim angered many of her followers when she partied on a private island for her 40th birthday in the midst of a pandemic. However, when the reality star does use her platform for good, she makes waves. Though it's unfair to tell someone not to live their life, it is far more empowering to see Kim using her voice to help others who are not as fortunate as she is. Hopefully, in the future, Kim will stay passionate and keep fighting for justice.
Next: KUWTK: Kim Kardashian Snubs Trump After Chris Young Released From Prison
Source: Kim Kardashian/ Twitter