KUWTK: Kylie Jenner Slammed For Posting Videos Of Astroworld Tragedy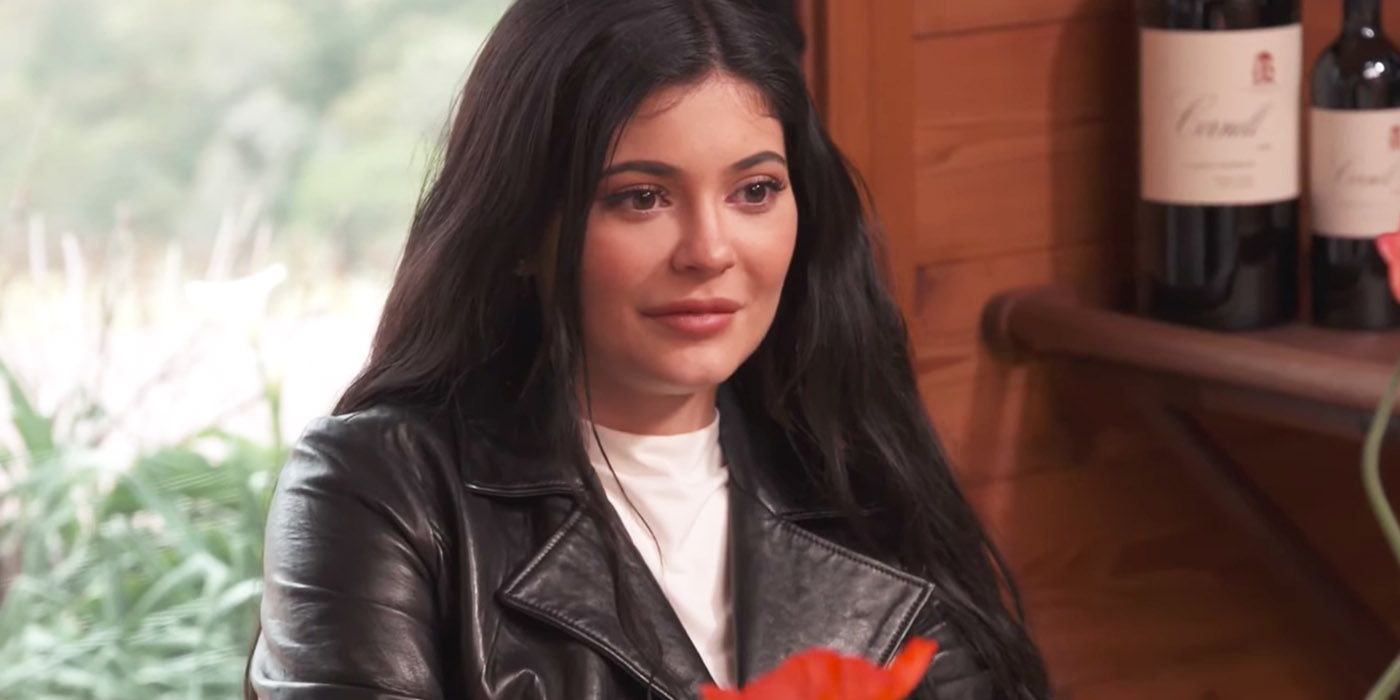 Keeping Up With The Kardashians fans are calling out Kylie Jenner for posting clips of her boyfriend's concert that turned fatal Friday night. Kylie followed her baby daddy, rapper Travis Scott, to Houston, Texas ahead of his headlining show at Astroworld Music Festival at NRG Park. The top-selling musician is known for wild onstage performances and hosting unruly concerts, but his latest live set quickly turned to disaster, after a mob surge in the crowd claimed the lives of eight concert-goers.
Kylie, who is expecting her second child with Travis, attended the music fest with their daughter Stormi on Nov. 5, when the concert quickly turned into a horrific incident. Reports state hundreds sought medical treatment after a stampede overwhelmed the crowd during Travis' set. Eleven victims were reportedly in cardiac arrest as a result of the crowd surge and eight are confirmed dead. While Kylie posted videos of Travis performing his set, Kylie's Instagram Story showed the star appeared to be at a safe distance from the overwhelmed crowd. The tragedy is being called a "mass casualty" incident by the Houston Fire Department. Not only is Travis under fire for continuing to perform under the tragic conditions at his show, but fans are also calling Kylie out for posting insensitive footage from the event.
Related: KUWTK: All About The Diamond Ring Travis Scott Gifted To Kylie Jenner
Kylie's videos incited backlash as the clips remained on the makeup mogul's Instagram Story Saturday morning, Independent reports. Many users said Kylie's posts were tasteless and insensitive to victims and their families. "Omg i literally can't, kylie posted an instagram story of the concert and you can CLEARLY SEE THE PARAMEDICS TRYING TO GET THROUGH LIKE WTF," @allshewrtebiebs wrote on Twitter, posting screenshots of Kylie's video of an ambulance among the thick crowd in front of the stage.
While many acknowledged Kylie wasn't responsible for the horrific scene at the live show, Twitter users slammed the star for being oblivious amid the fatal incident. "I know it's not her fault, but Kylie Jenner storying this video at #ASTROWORLDFest as a literal EMT car rolls thru the crowd as the show continues on is so incredibly dystopian," @emilybernay added on Twitter. It's assumed that Kylie remained safe while at the concert Friday, showing off her daughter's trailer backstage at the event ahead of Travis' performance.
Next: KUWTK: All Clues That Kylie Jenner May Give Birth To A Baby Boy
Source:@allshewrtebiebs/Twitter, Independent, @emilybernay/Twitter