League of Legends-Set Hextech Mayhem Will Launch On PC, Switch & Netflix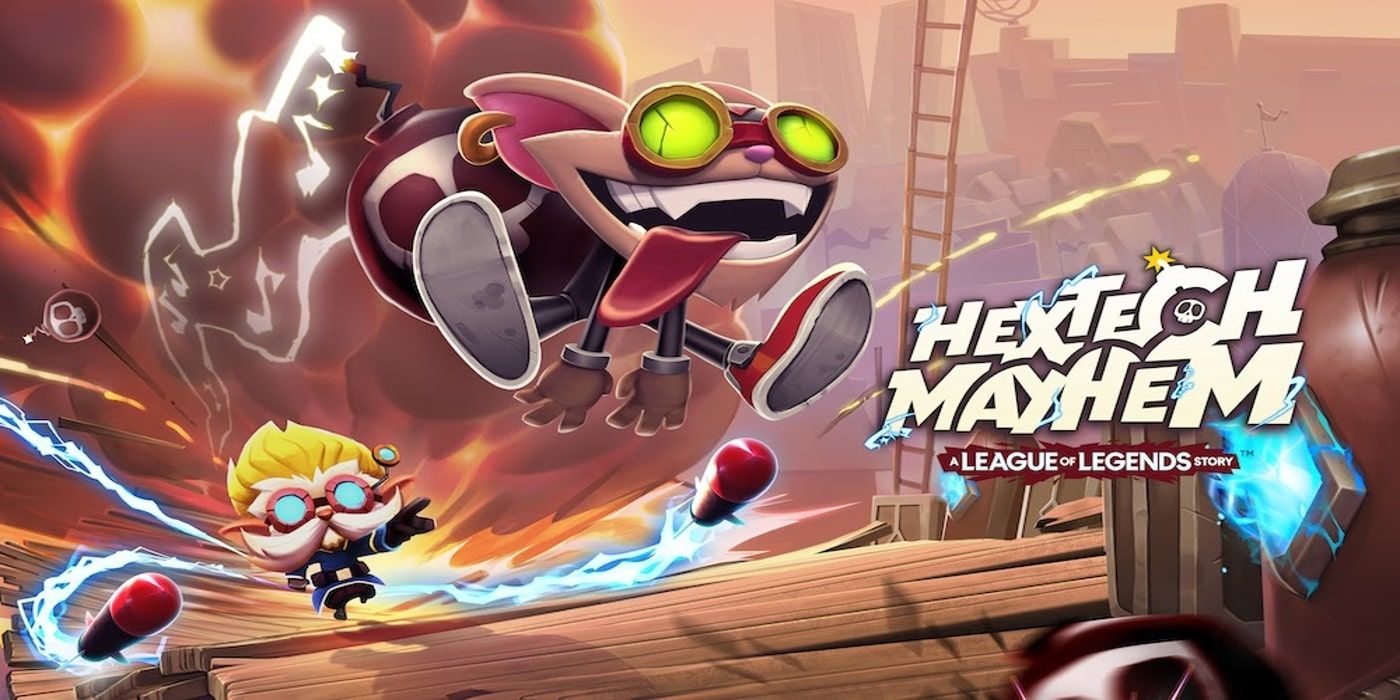 Today, Riot Forge announced their newest game set in the League of Legends universe, which is called Hextech Mayhem: A League of Legends Story. Over the past few years, Riot Forge's parent studio - League of Legends developer and publisher Riot Games - has expanded their brand by releasing brand-new games, such as League of Legends spin-offs and titles set outside of Runeterra like Valorant. Riot Games also launched a mult-game crossover event earlier this month called RiotX Arcane in celebration of the premiere of its first television series, Arcane.
Riot Games is now arguably one of the biggest developers in the industry, and the company doesn't appear to be satisfied with its growth its growth quite yet. As its games continue to reach different audiences across the world, more and more people are being exposed to the universe of League of Legends. That said, League of Legends already has more active users than all of those on the Steam platform.
Related: League of Legends Talks To Olympics Leadership About Featuring eSports
Now, according to a recent press release, Riot Forge is bringing audiences Hextech Mayhem - which will likely appeal to those interested in a League of Legends storyline and rhythm games. It will star Ziggs, "the unforgettable yordle and Hexplosives extraordinaire," on an adventure to build a huge bomb, performing "bomb-jumps and bomb attacks to the beat of a toe-tapping soundtrack" along the way. The game takes place in Piltover, a city in the League of Legends universe known for its advancements in technology and culture. Many champions call Piltover home, including Heimerdinger, a yordle who players are tasked with avoiding while wreaking havoc around the city. Pre-orders are available now on Steam, GOG.com, Epic Games Store, and Nintendo Switch ahead of the game's November 16 launch, as well as a planned release on the Netflix mobile app sometime in the future. A video showcase by Riot Forge will reveal more about the game on launch day at 8:00 AM PDT.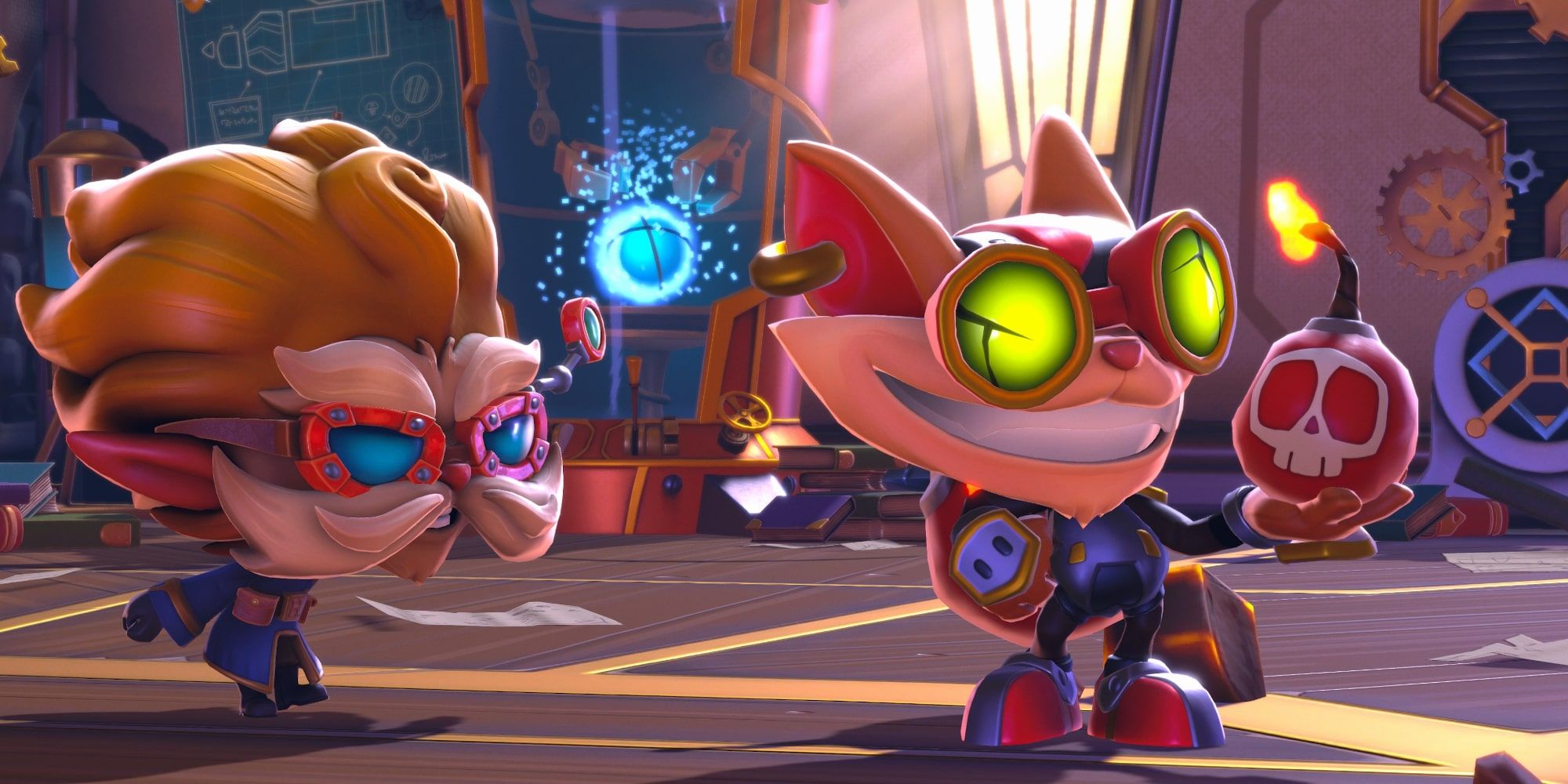 This will be the first game with the "A League of Legends Story" subtitle, and two more are known to be on the way: Ruined King and Convergence, a turn-based RPG and action platformer, respectively. Convergence has had next to no information go public since its official announcement via a teaser trailer at The Game Awards 2019. Since sharing the same stage, Ruined King has received more information, including a release window, which is closing quickly. Originally slated to release in early 2021, the window was widened to being released by the end of the year. The game already has a Steam page and lots of buzz. In fact, there was even speculation circling that Ruined King would release on November 16, but it looks like Hextech Mayhem may have been the game thought to be Ruined King from an NVIDIA leak. Thankfully, Riot Games has also announced that more information on the highly anticipated League of Legends spin-off can be expected in the next few weeks.
This upcoming Ruined King announcement, the release of Hextech Mayhem, the start of League of Legends' preseason, and the latest Teamfight Tactics set make this fall an extremely busy one for Riot Games. Thankfully, there's plenty of excitement for most types of players, whether one's a fan of RPGs, competitive multiplayer games, or technical games that keep minds sharp. This all is in addition to any announcements at the end of the year about changes being made to the League of Legends preseason content ahead of 2022. If fans aren't convinced Riot Games is on the move, today's surprise announcement of Hextech Mayhem: A League of Legends Story should demonstrate how serious it is about the future.
Next: League of Legends: Caitlyn Gets Visual Update 10 Years After Release
Hextech Mayhem: A League of Legends Story will release on November 16, 2021 for Nintendo Switch and PC via Steam, GOG.com and the Epic Games Store.