Life After Lockup: Lacey Confronts Shane About Abandoning His Family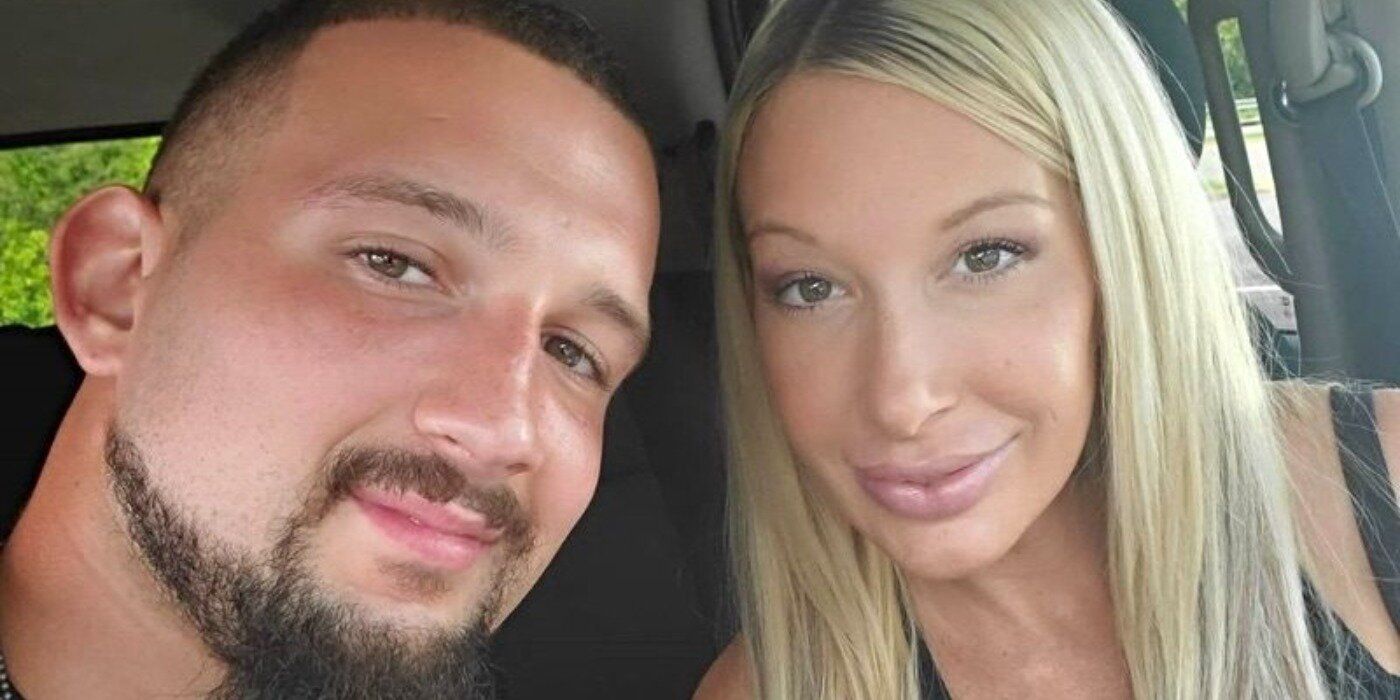 Lacey and Shane Whitlow are confronting their marital woes on Life After Lockup and how Shane has been abandoning his family. Lacey is still withholding her communication with her ex John Slater while grilling Shane about his lie detector test results. Both Shane and Lacey can admit that their marriage has been based on lies and deceit. But with them sharing their infant daughter Summer, Lacey and Shane feel obligated to figure out to make their marriage work.
Shane sent out red flags when he showed deception in the polygraph test he took. Shane admitted to being nervous to answer questions about his OnlyFans activity because he had been virtually flirting with men for money. Following the test, Lacey did what she's always done and reached out to her ex John. He picked up her call and spoke with her. John made sure to remind Lacey that she made the wrong choice by choosing Shane over him. But in the end, John cut ties with Lacey and chose to respect his current relationship with his new girlfriend.
Related: Life After Lockup: Lisa Admits To Catfishing Stan To Catch Him Lying
In an exclusive WeTV clip of Friday's episode, Lacey approaches Shane to tackle the issues that are hurting their marriage. Lacey admits to feeling a lot of "resentment" which is why she didn't sleep in the bed with Shane. During her confessional, Lacey explains why she told Shane that she regrets marrying him and starting a family with him. "That was my moment of anger, resentment," she said. "This isn't the marriage that I thought we were going to have." A flashback clip shows their emotional counseling session where Lacey blew up and told Shane she wasn't in love with him.
Shane says he's feeling "confused" about the state of their marriage. "I'm just sad because you said you weren't in love with me," Shane admits. Lacey assures Shane that she does love him she just feels "disconnected" from him. "I just feel like you abandoned us," she added while holding their daughter. "You abandoned me and her when she was born and that's what gradually lost my connection with you," Lacey explained. During his confessional, Shane owns up to his neglectful behavior. He also says that both he and Lacey have "hurt each other so much."
Noting the "tit for tat" he and Lacey have conducted against each other with being unfaithful, Shane says he wants it to end. All of the lies and deception are "tearing us apart," he said. But only time will tell if Shane and Lacey are both on the same page with their marriage. The Life After Lockup couple has shared many ups and downs on the show. But with a little baby involved, Lacey and Shane will have to find some common ground. With John out of the picture, Lacey has no distractions with romancing her husband.
Next: Life After Lockup: John & Kristianna Celebrate in Second Wedding Ceremony
Source: WeTV