Marriage Boot Camp: Monie Tells Tuff Cheating Is A 'Dealbreaker'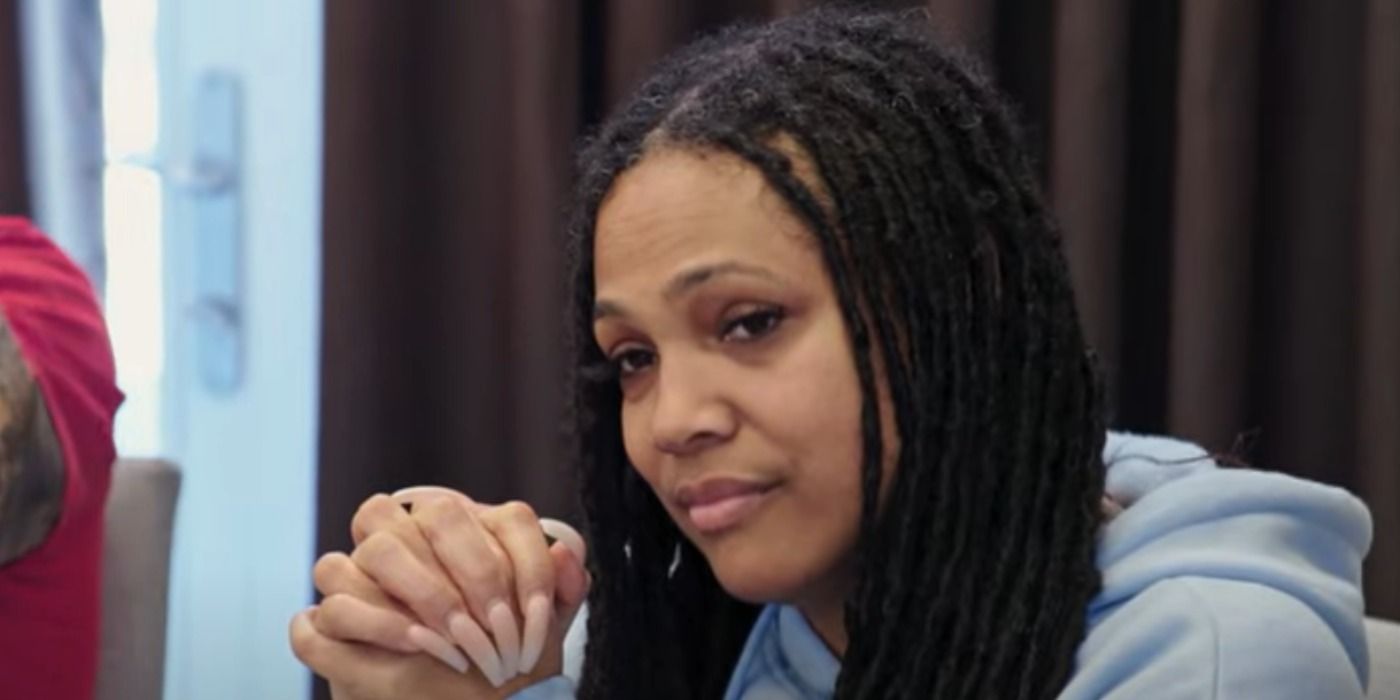 An exclusive sneak peek of Marriage Boot Camp shows Monie Love and Tuff unraveling their feelings on cheating and why it's a 'dealbreaker.' The couple has been working through their issues on the show that stems from Tuff's past infidelity. But being surrounded by other couples with their own drama is giving Monie and Tuff hope that they can work things out. But first, they have to get a better understanding of each other's views on being unfaithful.
Monie Love is the hip-hop star within her relationship with Tuff. The British-born rapper moved to New York City as a teenager and found success early on. Having been featured on songs with the likes of Queen Latifah and being Grammy-nominated gives Monie a resume that others on the show can only dream of. But Tuff is also a rapper and had ambitions of being successful in the music industry prior to meeting Monie and falling in love. The couple welcomed a son together, but a family wasn't enough for Tuff to be faithful.
Related: Marriage Boot Camp Exclusive: Mally Called Out For Manipulating Tresure
Now, Monie and Tuff are working together to address their issues head-on. An exclusive WeTV clip from Thursday's episode shows Monie and Tuff explaining their views on cheating. Tuff opens up about his childhood and how he grew up believing it was normal for a man to have a second family. Monie asks Tuff if he thought that's what she was going to allow in their relationship, and he said, "absolutely." Monie is clearly taken aback by the surprising revelation. "Because my mom wasn't with it. But guess what, she didn't leave him," Tuff tells Monie.
He continues to explain why he feels Monie should be more accepting of his infidelity since it's something other women also put up with. "The same thing happened with my grandfather. So this is two generations of this," Tuff says. He goes on to recall thinking everything was fine because his father and grandfather were able to financially care for their multiple families. "I grew up thinking as long as I take care of home, whatever I do is on me." But Monie is not on the same page with her longtime boyfriend and lets him know in front of the entire group. She reminds him that his views are his views and not hers. "You grew up in a world where cheating is not a dealbreaker," Monie says. "And for me, cheating is most certainly the dealbreaker."
She tells Tuff that he didn't give her a choice to be cheated on. He receives credit for taking accountability for his wrongdoings. The couple appears to come to a mutual understanding, and Tuff will have to decide on whether or not he's ready to be a one-woman man. The Marriage Boot Camp couple looks like they could possibly make things work. But only if Tuff can change his views on men being faithful in a relationship.
Next: Marriage Boot Camp: What Happened to Jim & Elizabeth After The Show
Source: WeTV