Marvel's Avengers Spider-Man Inspired By MCU Version, Says Voice Actor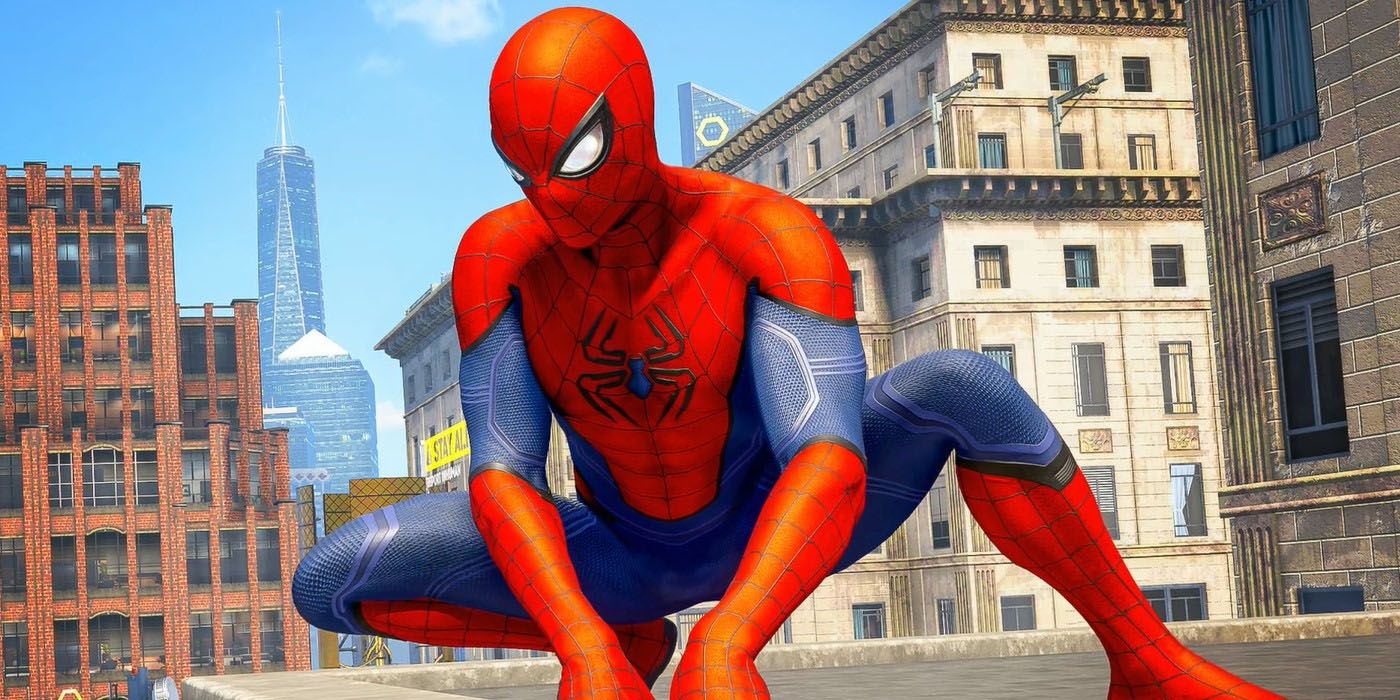 Spider-Man's Marvel's Avengers voice actor Sean Chiplock cites Tom Holland's MCU performance in movies like Spider-Man: No Way Home as an influence for how he approached the video game character. Marvel's iconic superhero Spider-Man is finally coming to Marvel's Avengers on November 30 as a PlayStation-exclusive character after being teased well before the game's release over a year ago.
From the beginning, developer Crystal Dynamics made it clear Spider-Man in Marvel's Avengers is separate from the one who stars in Insomniac's acclaimed Marvel's Spider-Man games. As such, celebrated Marvel's Spider-Man voice actor Yuri Lowenthal won't be reprising the role of Peter Parker when he swings into Marvel's Avengers later this month. Sean Chiplock, who some may recognize as the voice of Revali in The Legend Of Zelda: Breath Of The Wild and Nero The Sable in Final Fantasy VII Remake, is instead providing the voice of Marvel's wisecracking web-slinger for his appearance in Marvel's Avengers.
Related: Spider-Man Marvel's Avengers Trailer Shows His Web-Swinging Moves
On Twitter, Sean Chiplock opened up about his upcoming turn as Spider-Man in Marvel's Avengers, reflecting on how he relates to Peter's doubts and insecurities as a hero - as well as how the character uses his trademark sense of humor to hide those worries while fighting crime. He credits MCU movie star Tom Holland as providing "some inspiration" for his take on Spider-Man, with Chiplock revealing Holland is an "all-time favorite" and noting he tried to recreate Holland's youthful tone in Marvel's Avengers. It's quite fitting, given that the Marvel's Avengers Spider-Man's age makes him only slightly older than the MCU's Peter Parker, both of whom are still far from the seasoned hero shown in Marvel's Spider-Man.
Spider-Man is the fourth playable Marvel's Avengers hero to arrive post-release, and his web-swinging powers will be showcased in a collection of free DLC missions titled "With Great Power." Aside from the new story content, Crystal Dynamics is also adding a wide assortment of Spider-Man skins based on some of the character's most famous comic book looks, including his silver Spider-Armor, Spider-Man Noir, and an outfit centered around Peter Parker's job at the Daily Bugle. A recent Marvel's Avengers Spider-Man trailer also featured Spidey hanging around with Earth's Mightiest Heroes in his spare time: playing video games with Kate Bishop and even eating pizza with Black Widow in New York City.
Tom Holland's Peter Parker in the MCU has become a fan-favorite take on Spider-Man, so it makes sense for Sean Chiplock to draw on that portrayal for his own version of the iconic crime-fighter. It will certainly be interesting to see how Chiplock takes Holland's youthful energy and makes it his own in Marvel's Avengers.
Next: Marvel's Avengers' Spider-Man Briefly Spotted In-Game
Marvel's Avengers is available for PS5, Xbox Series X/S, PS4, Xbox One, PC, and Google Stadia.
Source: Sean Chiplock/Twitter