Marvel's Scorpion Comes To Life In Comic-Accurate Cosplay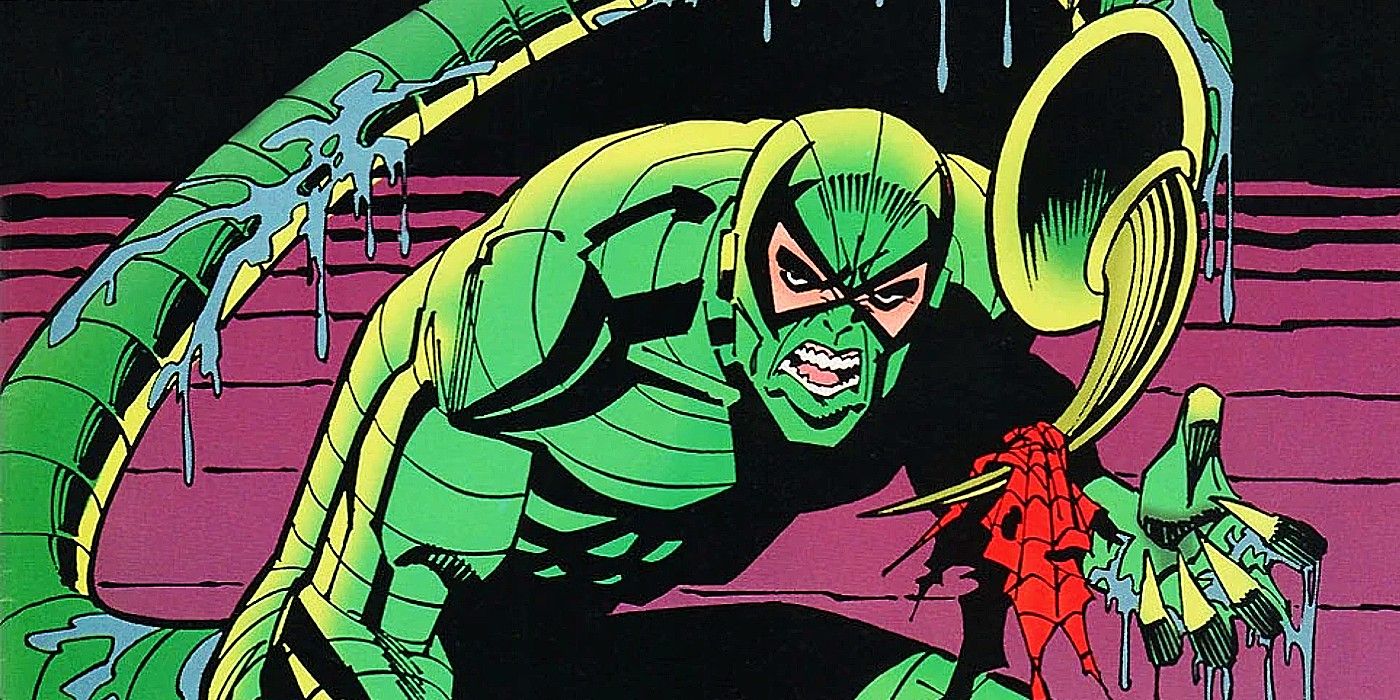 Marvel's Scorpion is one of the most iconic Spider-Man villains and now, cosplayer @jamal_johns is bringing the character to life in an impressive new cosplay. In the look, which the cosplayer sported at the recent New York Comic Con 2021, Johns created a comic-accurate costume. Given the complexity of Scorpion's costume, the cosplay has no right to look as good as it does.
Mac Gargan, aka the Scorpion, is among Spider-Man's oldest villains, originally debuting in Amazing Spider-Man #19 by Stan Lee and Steve Ditko. Gargan, a former detective, ended up being a test subject in an experiment that gave him the powers of a scorpion. His powers include superhuman strength, stamina, and reflexes, while he can climb up walls like Spider-Man - but in a much more aggressive nature. His costume features a giant mechanical tail, which can deliver powerful, impactful blows. The villain has been a key member of the Sinister Six. Besides becoming the Scorpion, Gargan has also bonded with the Venom symbiote and wore a customized Iron Man armor as the Venom-hunter Virus. While Scorpion's costume hasn't made any live-action appearances, Gargan appeared in Spider-Man: Homecoming, played by Michael Mando.
Related: Black Widow & Hawkeye Stun in Amazing Formal Costumes
At last month's New York Comic-Con, cosplayer @jamal_johns sported a comic-accurate take on the Scorpion. The look blends together a number of Scorpion details seen in the comics that resemble some of his earliest appearances in The Amazing Spider-Man - and more recent appearances in other media. In pictures by @rrimages2, the Scorpion costume is on full display. Perhaps the best part of the costume is the massive Scorpion tail, which is smartly situated in front of him, making it appear dynamic, but not in the way.
The detailed costume was sported at NYCC 2021 and was also featured in a number of Instagram photos on @jamal_johns accounts. In the images, he cosplays as Scorpion while facing off against Spider-Man with the rest of the members of the Sinister Six. Among those in the Sinister Six photo include Kraven, Sandman, Lizard, Mysterio, Shocker, and of course, Johns' Scorpion.
Scorpion isn't the most straightforward villain to cosplay, as his giant tail makes keeping the suit balanced difficult. Johns seems to have found the perfect way to implement Scorpion's massive tail without it getting in the way of his overall look. It's an impressive, elaborate cosplay; that's one of the best looks we've seen from a Marvel cosplayer in some time. Scorpion looks like he's straight out of the comics.
Next: X-Men Finally Pulls Off Marvel's Version of Game of Thrones
Source: @jamal_johns