No Way Home's Trailer Didn't Spoil Maguire/Garfield… But Did Everything Else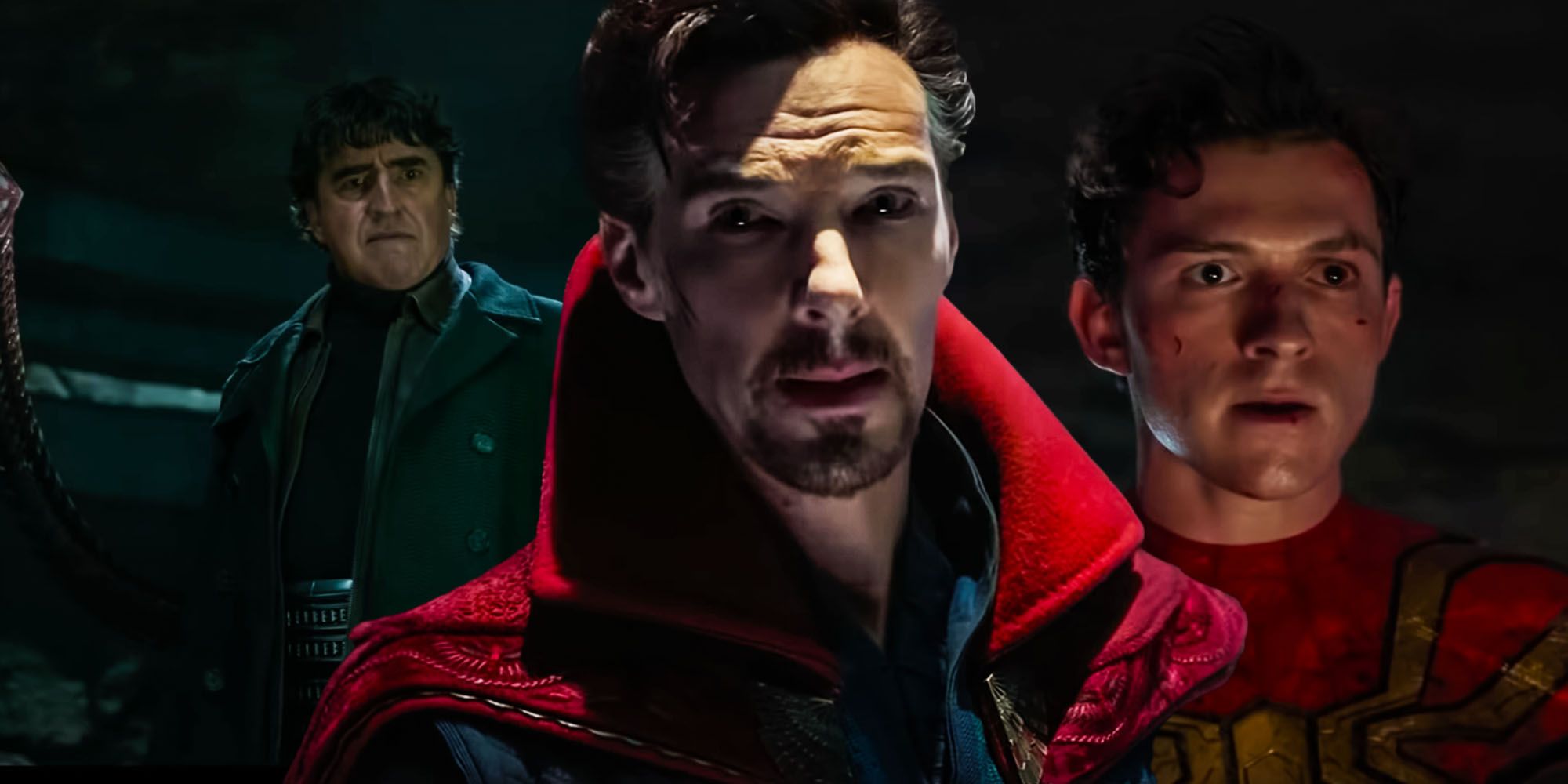 After what felt like a long wait, the second trailer for Spider-Man: No Way Home was released, and while it didn't spoil the rumored appearances of Tobey Maguire and Andrew Garfield, it did spoil the whole plot of the movie. The Marvel Cinematic Universe continues telling the stories of already established heroes while exploring new concepts that will bring serious consequences to this universe, as is the multiverse. This was already teased and addressed in WandaVision and Loki, and it will be explored deeper in Spider-Man: No Way Home.
The last time fans saw Tom Holland's Peter Parker/Spider-Man, his identity was being exposed to the whole world thanks to J. Jonah Jameson (J.K. Simmons) as Mysterio (Jake Gyllenhaal) framed the young hero for his murder and revealed his biggest secret. Spider-Man: No Way Home, then, will see Peter dealing with the aftermath of this major disaster, and so he will go to Doctor Strange (Benedict Cumberbatch) for help. Strange, for some reason, will agree to cast a spell that will make everyone forget Peter is Spider-Man, but it won't go as planned and they will instead further mess with the already unstable time and space continuum, making way for the arrival of villains from past Spider-Man movies.
Related: Spider-Man: No Way Home Is Missing Its Perfect Release Date
Since the project was announced, there has been a lot of speculation around Spider-Man: No Way Home and the introduction of the multiverse and the Spiderverse, and with that, the return of Tobey Maguire and Andrew Garfield as their own versions of Peter Parker. The multiverse/Spiderverse was confirmed in the first trailer, along with basic details of the plot – but the second trailer revealed too much, essentially telling the whole plot but without revealing the appearances of Maguire and Garfield.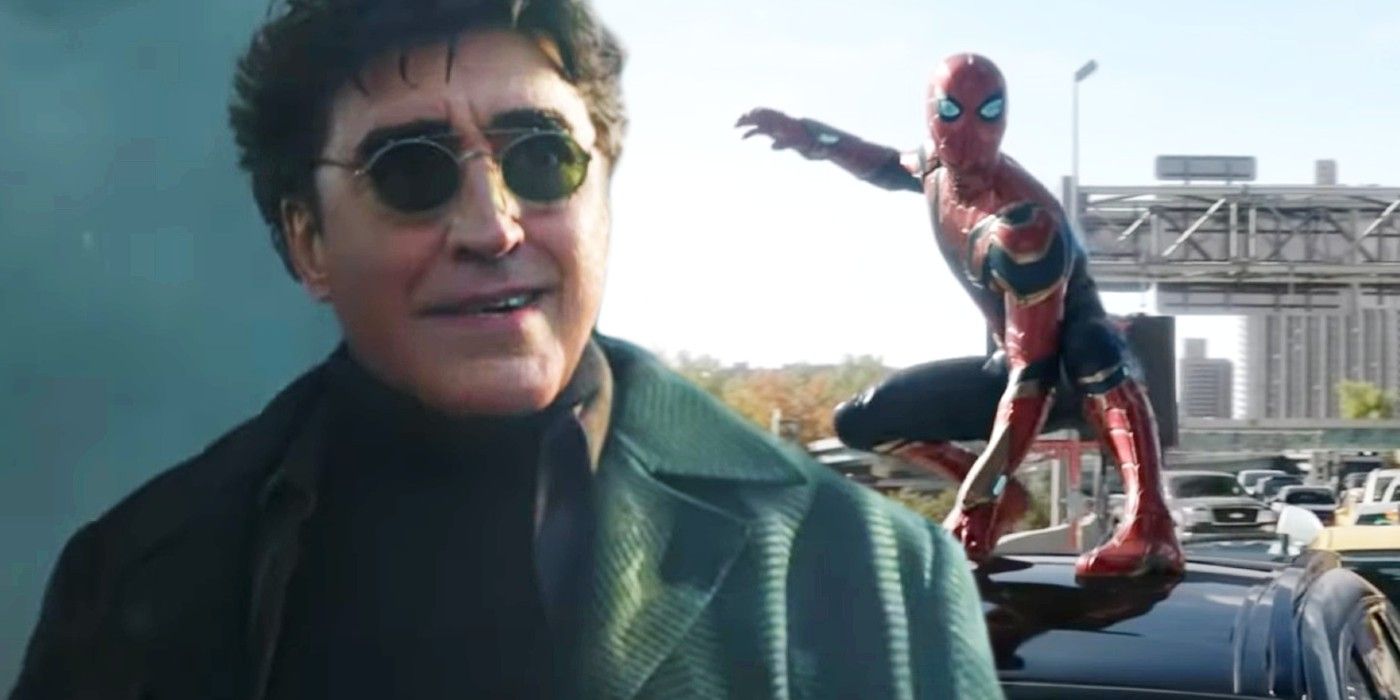 The first trailer for Spider-Man: No Way Home was released in August 2021, and as mentioned above, it revealed the basic details of the plot, but when compared with the second trailer, the first one was all about the first act. The trailer opens with Peter dealing with the aftermath of Mysterio's reveal and how people are now going after him, as they all believe he's a murderer. Peter then worries about how the reveal of his identity is affecting those closest to him, and the only solution he can think of is approaching Doctor Strange to ask him to cast a spell that makes everyone forget he's Spider-Man. Even though Wong (Benedict Wong) warned them about it, Strange agrees to help Peter and casts the spell, but Peter didn't consider that "everyone" includes Ned (Jacob Batalon), MJ (Zendaya), and Aunt May (Marissa Tomei), and he didn't want them to forget. As a result, the spell is botched and opens the gates to the multiverse.
The trailer then shows footage of the many disasters caused by this multiversal chaos, with scenes of Electro's (Jamie Foxx) redesigned powers, teases of the return of Sandman and Lizard, Strange and Peter fighting over a mysterious box and later on a train, with Strange bending reality as he has done in previous battles, and last but not least, it confirmed the return of the Green Goblin (through his trademark pumpkin bombs) and Doctor Octopus (Alfred Molina), the latter the only one of the villains to make a proper appearance. Octopus is seen greeting Peter as the web-slinger prepares to fight him, and that's the end of it.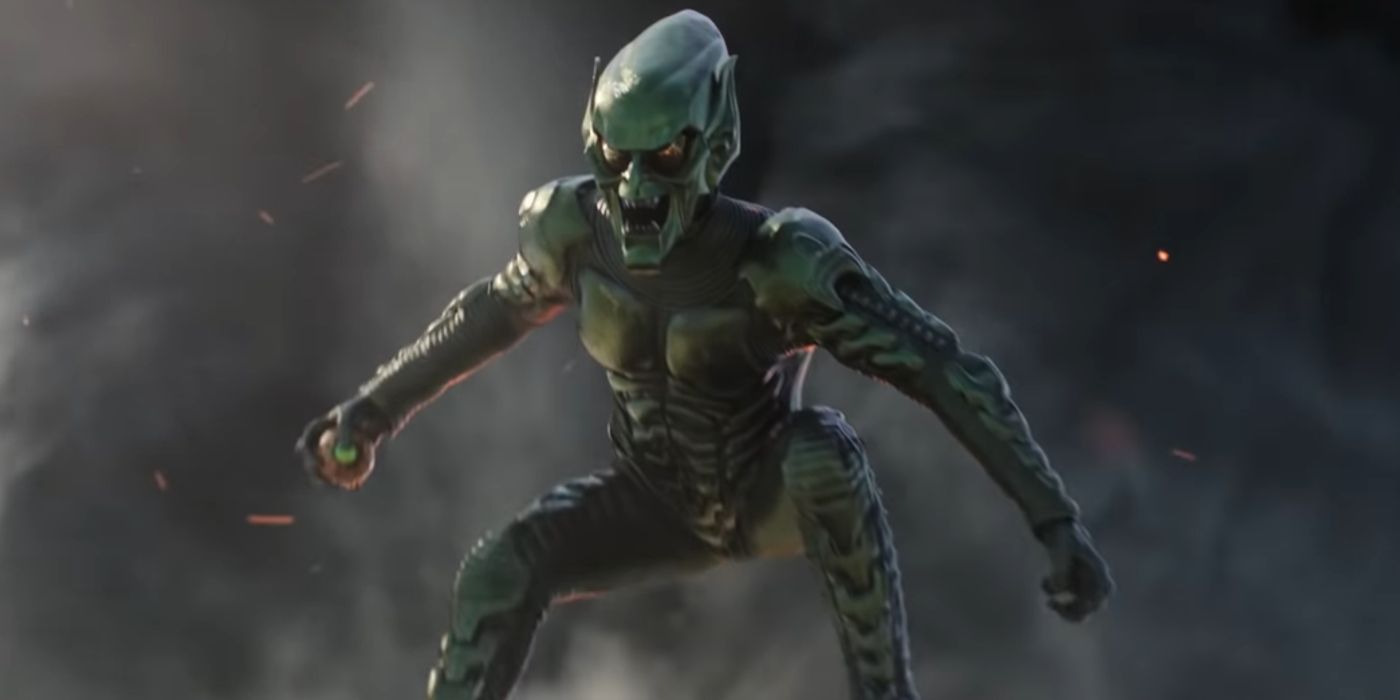 The second trailer for Spider-Man: No Way Home shows the same plot points as the first one… as well as most of the second act. In addition to the above-mentioned plot points, the second trailer reveals that the spell doesn't even work, as Ned and MJ still remember Peter and even help him once the multiversal chaos begins, with MJ standing up to Strange and she and Ned helping Peter interrogate Doc Ock (whose name is just too funny for the three of them to take him seriously). Another big reveal is Peter taking off his mask while being attacked by Doc Ock, who is surprised to see this isn't the Peter Parker he knows.
Related: Who's Talking To Spider-Man & What They Say In The No Way Home Trailer
The second Spider-Man: No Way Home trailer also expands on the battle between Strange and Peter over the box, which appears to be key in defeating Doc Ock, Green Goblin, Electro, Sandman, and Lizard (these last two confirmed in this same trailer). Doc Ock also tells Peter he's fighting ghosts as all these villains were killed by their respective Spider-Men (even if that isn't exactly true in some cases, but it's worth remembering these villains come from different parts of the multiverse), but Peter doesn't agree with committing murder. This trailer finally sees the physical appearances of Electro, Green Goblin, Sandman, and Lizard, with scenes of Spider-Man fighting Green Goblin and Electro, and one towards the end in which he jumps towards Electro, Sandman, and Lizard.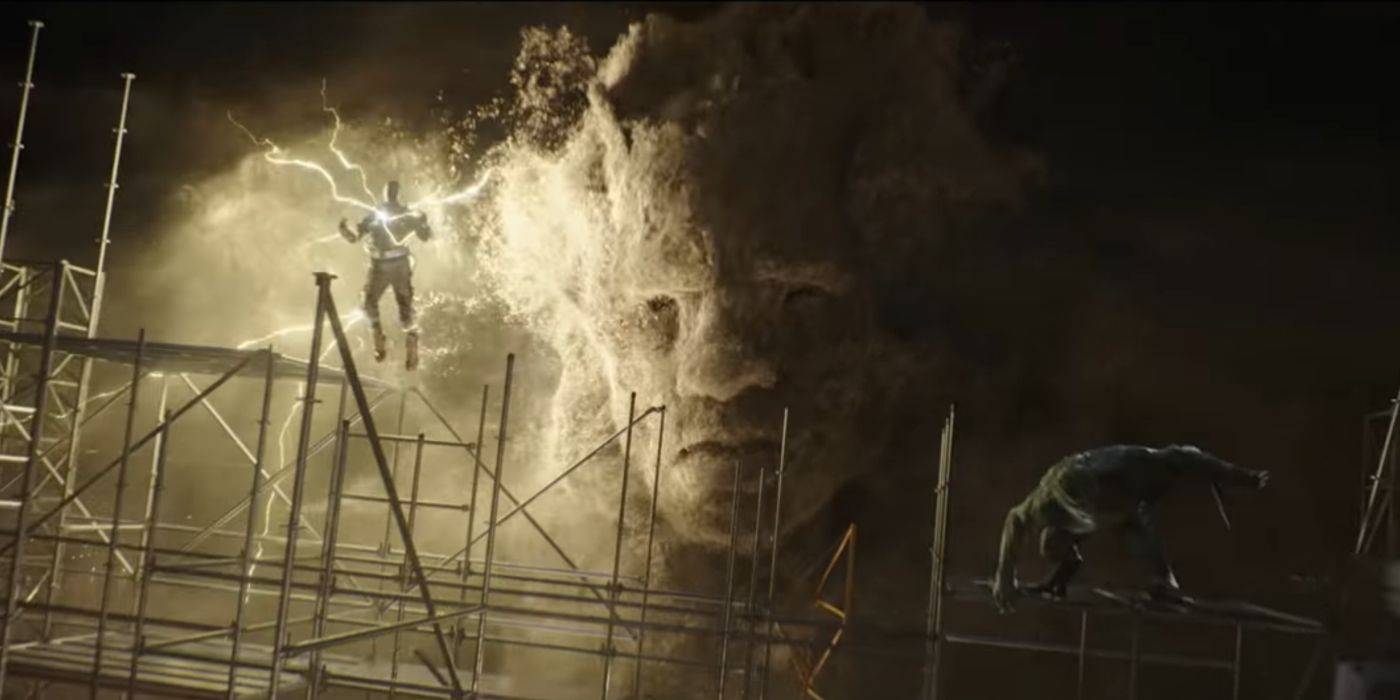 The new trailer for Spider-Man: No Way Home also includes footage from a climactic fight on the Statue of Liberty, beginning with Doctor Strange telling Peter that "they're starting to come through" and he can't stop them, and continuing with the aforementioned footage of Peter fighting Electro, Sandman, and Lizard (which, by the way, is a scene theorized to have digitally removed Tobey Maguire and Andrew Garfield). As part of this battle, Ned and MJ are seen in trouble, with both falling but Ned managing to hang from a part of the structure and failing to catch MJ, who then falls in a way that's reminiscent of Gwen Stacy's death in The Amazing Spider-Man 2. All these details are enough evidence to point at the battle on the Statue of Liberty as being the big finale of Spider-Man: No Way Home, and if true, then it's on its way to being a very emotional ending with potentially tragic consequences.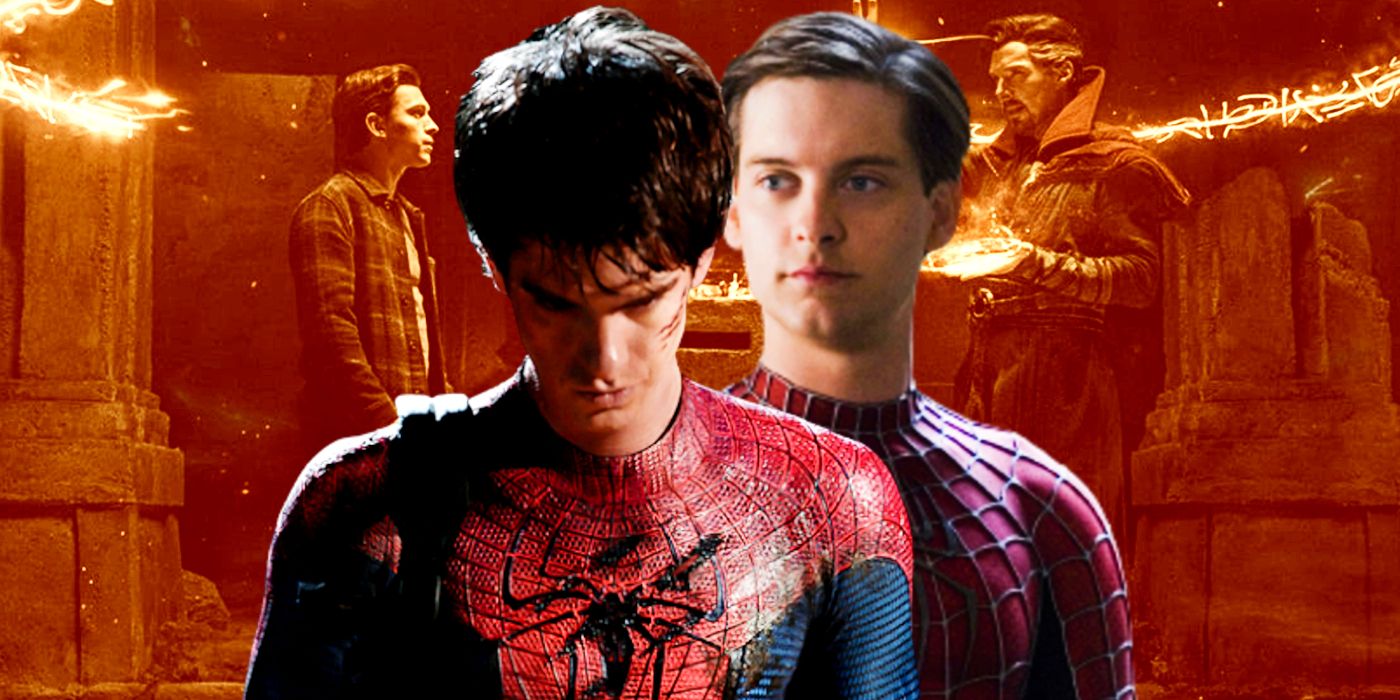 By now, the Spider-Man: No Way Home trailers have revealed too much about the plot, and yet Sony refuses to show Maguire and Garfield (assuming they indeed are part of the movie). As mentioned above, No Way Home has been surrounded by rumors from the beginning, the biggest one being that about Maguire and Garfield, which has only grown as supposed leaked videos and photos have shown them on set and even on the Statue of Liberty scene, which was shown for the first time in the second trailer. After all that, along with reviews of Eternals spoiling the big surprise of Harry Styles as Eros and descriptions of Venom: Let There Be Carnage's post-credits scene also being shared on social media, it would have made sense for Sony and Marvel to be a step ahead and confirm Maguire and Garfield's appearances in No Way Home, but they still refuse to do so – and instead they showed most of the plot.
At this point, Maguire and Garfield's involvement wouldn't be a surprise anymore, but when they arrive during No Way Home, as well as what their role in the story will be and more are details that can still surprise fans, so showing them on the trailers wouldn't be a spoiler nor would it ruin fans' viewing experience. That said, the only reason for Sony to keep hiding Maguire and Garfield seems to be to keep some more speculation going and not reveal everything they have prepared just yet, even if they just showed too much about the story. Hiding Maguire and Garfield surely won't stop leaks from hitting social media, so Sony is risking a lot by not showing them, but with still a couple more weeks to go before the release of Spider-Man: No Way Home, the studio's decision could change or they could be taking some special measures to ensure that there are no leaks and spoilers before the movie is out.
Next: When In The Maguire/Garfield Timelines Are No Way Home's Villains From?