Original High School Musical Stars Reunite for Lifetime Christmas Movie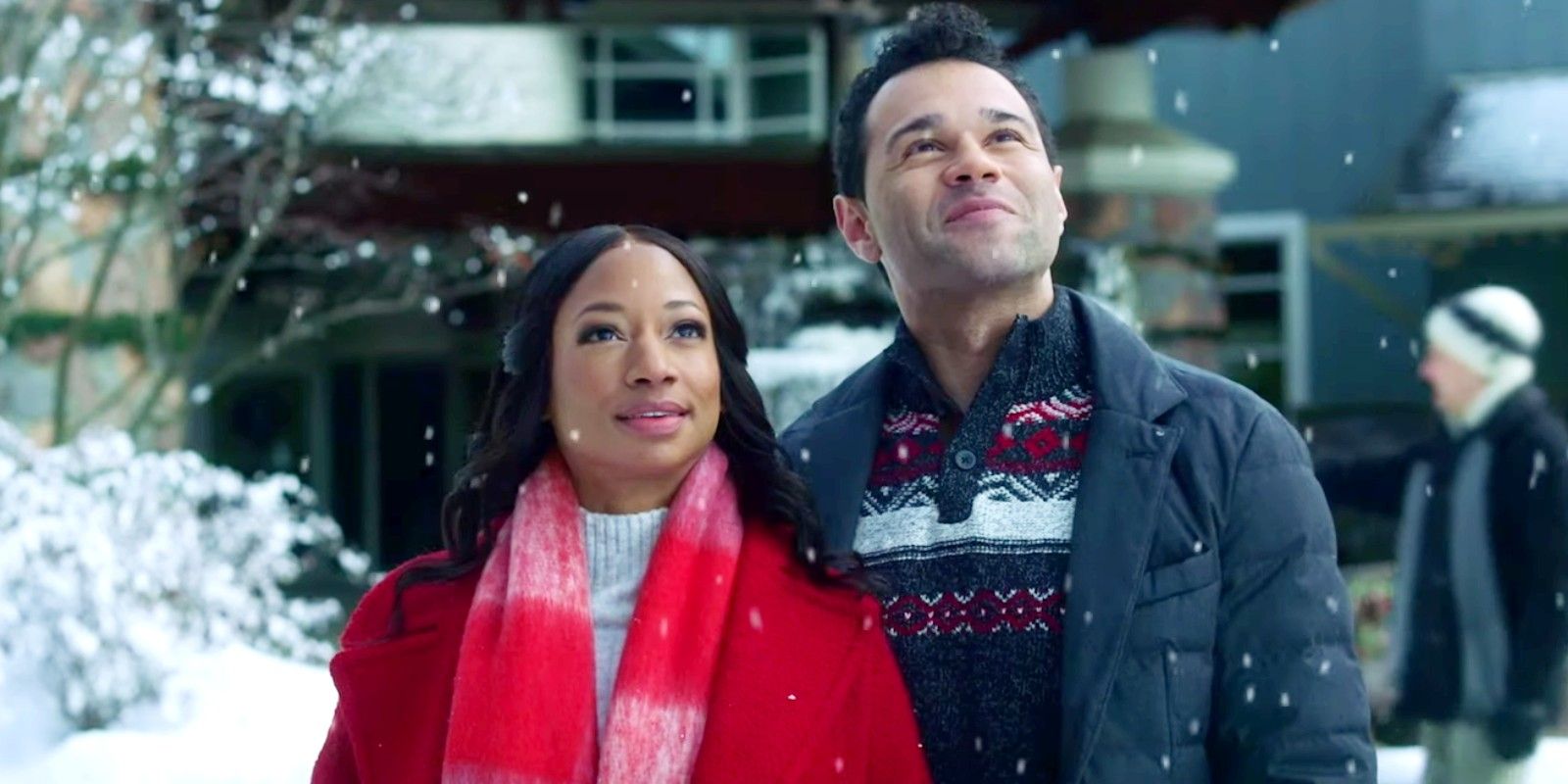 A new Lifetime Christmas movie trailer shows High School Musical stars reuniting 13 years after the original film trilogy concluded. High School Musical, under the direction of Kenny Ortega of Julie and the Phantoms, first premiered as a Disney Channel original movie in 2006. It quickly became the most successful DCOM every produced by Disney and was followed up with High School Musical 2 in 2007 and High School Musical: Senior Year in 2008 with a theatrical release. Since the original films, the High School Musical franchise has included a spin-off film, a concert tour, a stage musical adapted from the film, and most recently, a Disney+ spin-off series titled High School Musical: The Musical-The Series.
The films are set at the fictional East High in Albuquerque, New Mexico and follows six students as they maneuvered high school and break the status quo by defying their cliques. In the original High School Musical, a Romeo and Juliet romance develops between basketball star Troy Bolton (Zac Efron), and new girl brainiac Gabriella Montes (Vanessa Hudgens). The two share a talent and interest in singing and try out for the spring musical. This proves to much to the dismay of their friends, Chad Danforth (Corbin Bleu) and Taylor McKessie (Monique Coleman), and theater program favorites, siblings Sharpay (Ashley Tisdale) and Ryan Evans (Lucas Gabriel). Chad and Taylor become a secondary couple at the end of the first film, staying together through the remainder of the films.
Related: All 3 High School Musical Movies Ranked, Worst to Best
As the holiday season gears up, Lifetime released the trailer for A Christmas Dance Reunion, which features a reunion between High School Musical alums Coleman and Bleu. The two met on the High School Musical set and previously came together to celebrate the films' 10-year anniversary on Disney Channel but have not had any projects together since High School Musical. The movie will premiere Friday, December 8. Check out the trailer below:
A Christmas Dance Reunion follows Lucy Mortimer (Coleman), a successful attorney, as she returns to her hometown to celebrate one last Christmas at a local resort before it closes its doors. Lucy unexpectedly runs into the resort's owner's nephew, Barret Brewster (Bleu). The two danced together in high school and decide to join forces to host one last Christmas Dance at the resort to bring the town together, and perhaps even save the venue from closure. Together, they must decide if they're ready to take a risk on love.
Coleman and Bleu are certainly not the first from the HSM franchise to dabble in Christmas movie territory. Hudgens has starred in three Netflix Christmas movies with her fourth being the upcoming The Princess Switch 3 movie. The trailer for A Christmas Dance Reunion immediately evokes nostalgia for High School Musical fans. The duo had smaller roles in High School Musical, so their relationship suffered from some unexplored chemistry, and ultimately left a lot to be desired. With this movie, there is also an undeniable similarity between the premise and characters of the A Christmas Dance Reunion with their High School Musical counterparts, which is sure to make any longtime fan's heart swoon.
More: Every Netflix Movie & Series Releasing For Christmas 2021
Source: Lifetime