Paris In Love: Paris & Carter Reum's Honeymoon Photos Are Couple Goals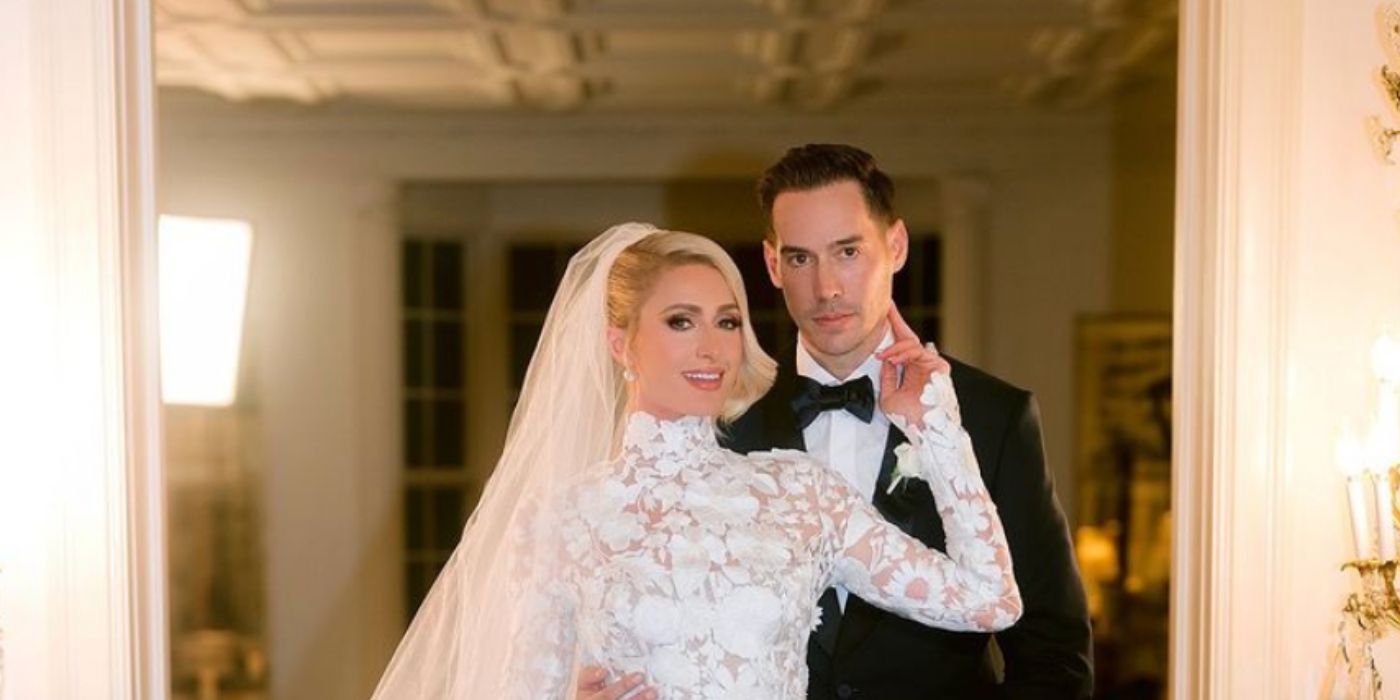 After their three-day wedding event, Paris In Love star Paris Hilton and her husband Carter Reum have set sail on their honeymoon in Bora Bora, and the reality tv star shared photos on her Instagram account that scream Couple Goals. The two wed in Bel Air on November 11th alongside friends and family. The wedding event took place from Thursday through Saturday and included a carnival-themed after-party. Paris wore an Oscar De La Renta gown and expressed how happy she was to marry the man of her dreams.
Paris' wedding made headlines not only for its extravagance but for the long list of celebrity guests. Fans were ecstatic to see her reunite with some of her old friends, such as Kim Kardashian and her BFF and The Simple Life costar, Nicole Richie. Stars like Ashley Benson, Paula Abdul, and Emma Roberts also attended the ceremony. On the day of her wedding, Paris also aired her new reality show on Peacock. The streaming service currently has two episodes up, and the show follows Paris and Carter as they plan their dream wedding.
Related: Paris In Love: Paris Hilton Gets Married & Kicks Off 3-Day Wedding Event
The two didn't wait long for another adventure after their glamorous wedding and are currently enjoying their honeymoon in Bora Bora. Paris posted photos from their trip on Instagram, captioning it, "First stop on our Honeymoon world tour… Bora Bora. Swimming in the South Pacific oceans with my love." The caption suggests that like the wedding, Paris and Carter's honeymoon will be far more lavish than most people's. However, that is to be expected with the hotel heiress.
The first few photos show Paris and Carter posing in the crystal turquoise waters in scuba gear, while two other images reveal Paris modeling on a boat. The two showed off some PDA as they hugged and kissed in the water wearing matching scuba suits. Paris left her sunglasses on in the ocean, looking just as glamorous as usual. The pair have not yet revealed where they will be heading next on their honeymoon tour.
It's no surprise that the Paris In Love star has several locations set for her and Carter's honeymoon; it would be unlike her if she only had one. The vacation looks like a dream from the photos, and fans are loving every second of it. Surely, the shots are brewing up some envy in those who are bearing the cold as the winter season approaches, but they might also be inspiring some to plan their vacation to the beautiful turquoise island. Either way, it's nice to see Paris having a lovely start to her honeymoon and marriage to Carter.
Next: Paris In Love: Carter Reum Has A Daughter No One Knew About Until Now
Source: Paris Hilton/ Instagram