Pokémon BDSP Release Means Furret Fan Stream Will End After 2 Years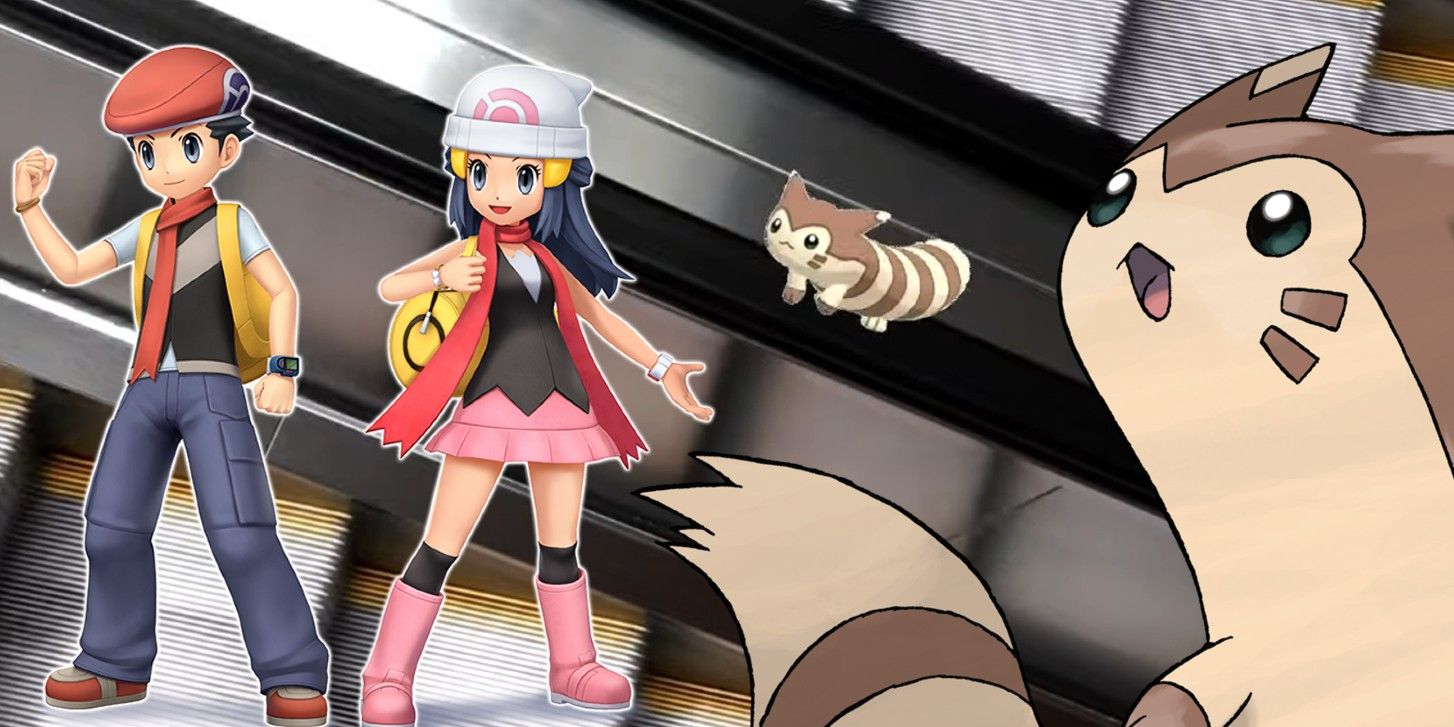 The upcoming release of Pokémon Brilliant Diamond and Shining Pearl will mean the end of a fan stream of Furret running on an escalator - a stream that's been live for the last two years. Players have been hoping for remakes of Pokémon Diamond and Pearl for a long time, with many expecting the games long before they were officially announced by Nintendo, and the stream has been a popular place for Diamond and Pearl fans to visit.
After years of fans calling for the remakes, Pokémon Brilliant Diamond and Shining Pearl are due to land on Nintendo Switch later this month on November 19. The games will be full remakes of the original Nintendo DS releases, offering quality-of-life improvements, new online features, and 3D graphics. As well as revamping classic gameplay, the games will add never-before-seen features including the new Ramanas Park location, which will give players a chance to get their hands on several catchable Legendary Pokémon.
Related: Pokémon Brilliant Diamond & Shining Pearl Patch Adds Title Animation
While many are excited for the release of Pokémon Brilliant Diamond and Shining Pearl, the launch does come with some bad news as it marks the end of the beloved Furret fan stream. YouTuber 11pixels has been streaming footage of a Furret running on an escalator "until Diamond & Pearl remakes are released," with the original stream beginning back in 2019. Redditor Bario-TheReal has called for respect to be paid for the Furret, noting "he's been walking for over 2 years and his journey is gonna end soon." Originally started by Anoyth on May 15 2019, the Furret escalator stream was restarted later again in 2019 and once more in 2020, accounting for two years of Furret running. Continued by 11pixels this year, the stream's upcoming end has been saluted by fans on Reddit who've thanked the Furret for its services.
See the post on Reddit here, and the original video on YouTube here.
Unfortunately for those who've enjoyed the Pokémon meme stream over the years, 11pixels has stated that the end of the Furret's journey won't be celebrated. It's likely that the creator will simply shut down the stream on November 19, though the original video from Anoyth, as well as 11pixels' continuation, will hopefully remain viewable, if only for the catchy music. With the Furret having had a relentless few years of running, many are likely to be disappointed at the lack of commemoration, but the meme will at least live on in memory.
Pokémon Brilliant Diamond and Shining Pearl close out 2021's year-long celebrations for Pokémon's 25th-anniversary, but it won't be long before a brand-new Pokémon game launches. Coming in January 2022, Pokémon Legends: Arceus promises to blend action and exploration in a way never-before-seen in the game series, with many drawing parallels between the upcoming release and Zelda: Breath of the Wild. While Pokémon Legends: Arceus won't be the open-world game fans hoped it might be, it's still looking like one of the most intriguing games in the series to date. Fans can likely expect to see just as many memes for Arceus as they have for Diamond and Pearl.
Next: Pokémon Platinum Could Be DLC For The BDSP Remakes
Source: Reddit/Bario-TheReal, YouTube/11pixels