Pokémon GO & Ed Sheeran Concert Welcomes Back Squirtle With Sunglasses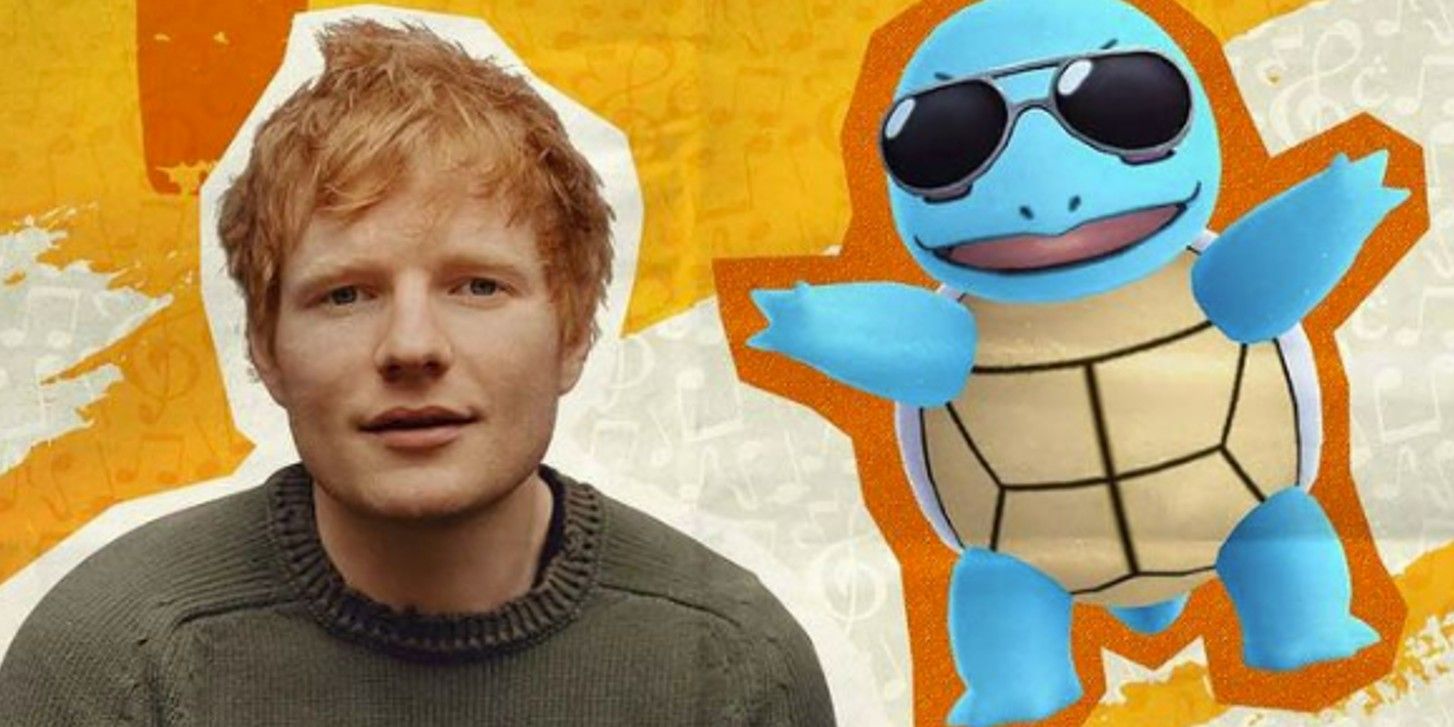 Niantic's Pokémon GO is partnering with Ed Sheeran for an in-game concert that will celebrate the singer's newest album and welcome back the Squirtle wearing sunglasses Pokémon. Pokémon GO's Ed Sheeran collaboration was previously announced on social media but the news was not well-received by fans. Details of the partnership were kept under wraps and many were left thoroughly confused. Some questioned what Ed Sheeran had to do with the Pokémon game, though others were excited to see what the singer would bring to the table.
Pokémon GO celebrated Squirtle earlier this year with the Squirtle Spotlight Hour, but before that, the game added Squirtle wearing sunglasses to Pokémon GO for a short time in 2018, giving players a chance to add the unique character to their collection. The Water-type Pokémon pays homage to the Pokémon anime series' Squirtle Squad, a group of Squirtle who wore sunglasses. The group's leader eventually became Ash Ketchum's Squirtle, and would still slip on his pair of sunglasses from time to time. Encountering a Squirtle wearing sunglasses in Pokémon GO was challenging, as it only occurred after a player completed a Community Day research quest of catching five different Squirtle. Now, Pokémon GO players will have another chance.
Related: Pokémon GO Devs Respond After Server Issues Ruin Turtwig's Spotlight
As confirmed by Pokémon GO, Niantic's augmented reality mobile game will be the stage for a virtual Ed Sheeran concert from November 22 at 11:00 a.m. PST, to November 30 at 1:00 p.m. PST. The performance will be available in the in-game News section, with the pop star performing a number of songs from his new album, as well as previous hits like "Perfect," "Thinking Out Loud," and "Shivers." Since Ed Sheeran always chooses Water-type Pokémon, the collaboration brings all the Water-type first-partner Pokémon to Pokémon GO.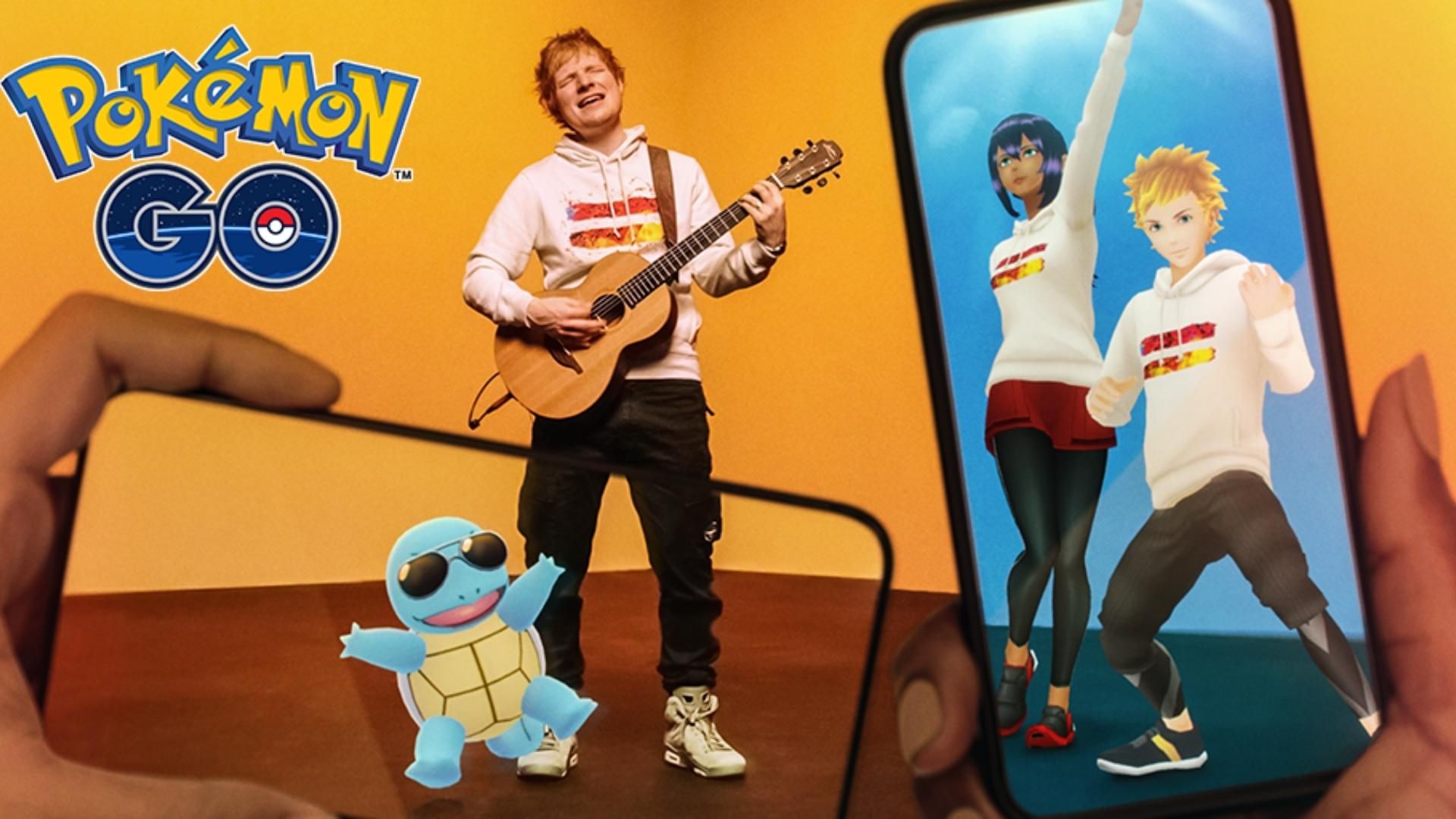 Wild Encounters will be available throughout the event, including Totodile, Mudkip, Piplup, and Oshawott encounters. There is also a chance for players to spot Squirtle wearing sunglasses and Froakie, with an even rarer chance to find a Shiny version of each. For those looking for the stylish Pokémon, Squirtle wearing sunglasses can only be encountered after completing Field Research tasks. The Ed Sheeran concert will also bring new avatar items, stickers, and bundles to Pokémon GO.
Virtual concerts have become a popular method of collaboration between the music and gaming industries, as the method helps promote both the game and performer simultaneously. Big names like Ariana Grande, Kaskade, and Lil Nas X have performed on the Fortnite and Roblox virtual stages, bringing in millions of active users for their respective events, with even more virtual concerts expected in the future.
Niantic may be a little late to the virtual concert bandwagon, but the AR game has had its share of large-scale Pokémon GO community events. Earlier this year the music-themed Pokémon GO Fest 2021 celebration introduced Pikachu Rock Star and Pikachu Pop Star, perhaps paving the way for the Sheeran collaboration. Having also celebrated the release of Pokémon the Movie: Secrets of the Jungle, as well as Nintendo Switch's new Pokémon games, Pokémon GO has set the stage for future partnerships and large community events to draw in new players.
Next: Pokémon GO Día de Muertos Event Encounters Include Shiny Alolan Marowak
Source: Pokémon GO