Pokémon GO Season of Heritage May Reveal New Legends Theme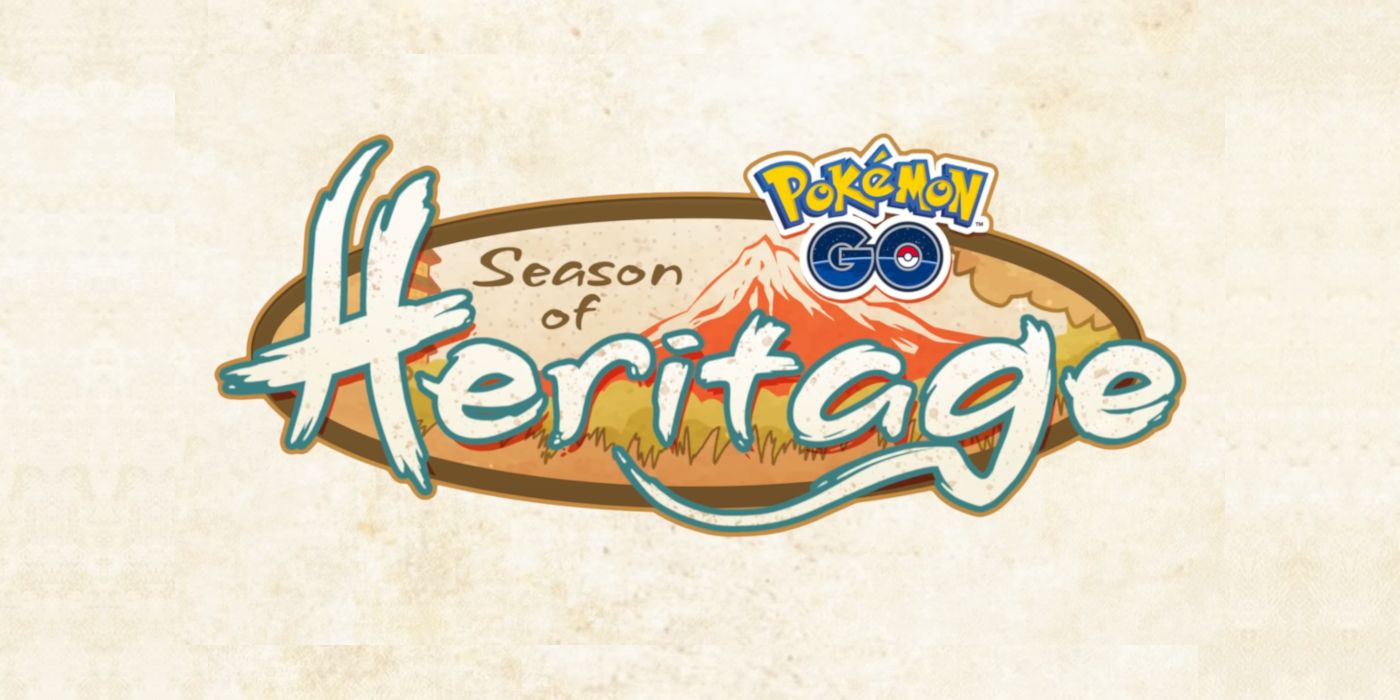 Developer Niantic is teasing a new Pokémon GO season for December, one that may tie into the upcoming Pokémon Legends: Arceus. 2021 has been a busy year for Pokémon GO, with the recent Pokémon 25th anniversary celebration and media like Pokémon the Movie: Secrets of the Jungle prompting several special tie-ins and giveaways. The most recent of these events offered Pokémon GO players a free Ed Sheeran t-shirt for their in-game avatar to commemorate the launch of the singer's latest album - in addition to making Sunglasses Squirtle available once more.
Meanwhile, Pokémon GO's Season of Mischief event began back in September and gave players the chance to capture the mythical Pokémon Hoopa alongside several Ghost and Dark-type creatures by completing certain tasks and playing through a Special Research storyline. Last week, Niantic announced the Pokémon GO Season of Mischief's final event titled Mischief Unbound, which will also conclude Pokémon GO's Season 9 overall. With this event wrapping up today and Pokémon GO Season 10 set to begin on December 10, Pokémon GO is already teasing a small taste of what comes next.
Related: Pokémon GO: How To Claim Free Ed Sheeran Avatar Item
The developer of Pokémon GO has announced the next major event for the beginning of Season 10 with a brief video post on the game's official Twitter account, revealing the Season of Heritage. Not much is known yet about this new wave of content, but the calligraphy-style look of the teaser and a mountain which looks suspiciously similar to Mount Coronet suggests it may be tied to the Hisui Region of the upcoming Pokémon Legends: Arceus. However, this mountain has also been compared to the Bell Tower and Mt. Silver of Pokémon Gold and Silver's Johto region, meaning there are multiple possibilities for which game this new Pokémon GO Season will be themed after.
Announced back in February, the Nintendo Switch's Pokémon Legends: Arceus and is set to launch on January 28. It will serve as a prequel to the recently remade Pokémon Diamond and Pearl, taking players back in time to an ancient version of Sinnoh named the Hisui Region. While Pokémon Legends: Arceus won't include a true open-world setting like previous rumors suggested, the game will bring a plethora of new features to the Pokémon franchise, such as a day/night cycle reminiscent of The Legend Of Zelda: Breath Of The Wild and at least 17 Hisuian variants of pre-existing Pokémon.
The highly anticipated release of Pokémon Legends: Arceus will be just around the corner by the time Pokémon GO's new Season of Heritage kicks off next month, and Hisui's versions of fan-favorite Pokémon like Zorua and Zoroark could make for some fun captures and special events throughout Season 10. Niantic will likely make another announcement for Pokémon GO's Season of Heritage soon, so that will likely definitively confirm or deny if it's a Pokémon Legends: Arceus tie-in.
Next: Pokémon GO: Spotlight Hour Event Shiny Rates Explained
Pokémon GO is available for iOS and Android.
Source: Pokémon Go/Twitter