Red Dead Redemption 2 Undead Nightmare Mod Gives What Rockstar Won't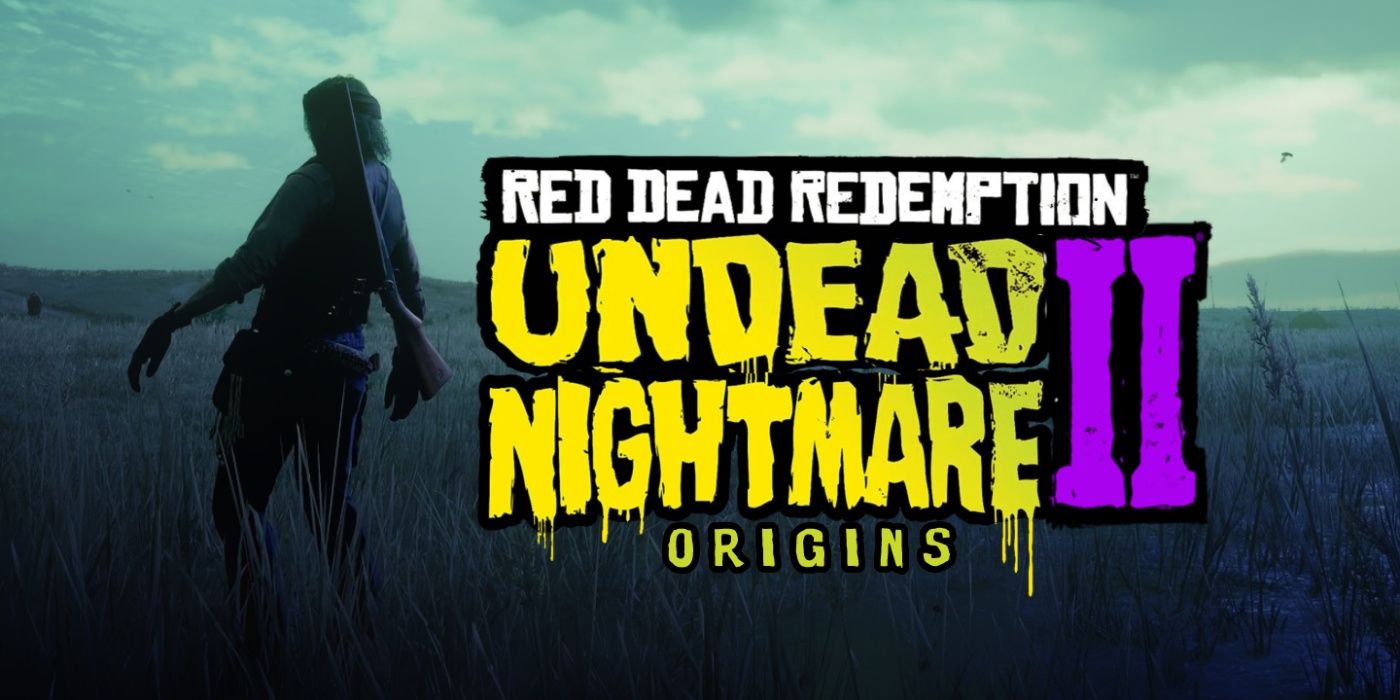 Tired of waiting for Rockstar Games to produce an Undead Nightmare expansion for Red Dead Redemption 2, a pair of modders decided to develop the horror-filled content on their own. Red Dead Redemption's Undead Nightmare DLC launched days ahead of Halloween 2010, offering what many consider one of the best expansions in gaming. Since the prequel's arrival in 2018, fans have held on to the hope that Rockstar would once more deliver a zombie-infested experience as a Halloween celebration. No such content has gone live, however.
Though the development team continues ducking and dodging the topic, players have stumbled across what appears to count as Undead Nightmare teases on more than one occasion in Red Dead 2. One such hint rears its head in the epilogue, wherein a certain set of circumstances depicts John Marston in the form of an undead monster. In 2019, Red Dead Online players spotted zombies roaming around the map. These seeming hints have yet to yield the real deal, though, convincing many that Rockstar has no intention of pursuing an Undead Nightmare sequel. Thus, a couple of talented modders took matters into their own hands.
Related: Red Dead Redemption 2 Fan Teases What Undead Nightmare 2 Could've Been
In lieu of an Undead Nightmare expansion from Rockstar Games, PC modders Dick Hertz and Eki uploaded Undead Nightmare II - Origins to Nexus Mods (via PCGamesN). The mod unleashes a plague on New Austin that results in the dead rising from their graves and wreaking havoc on everything in sight. Nowhere is safe as civilized towns, backwater settlements, and the wilderness fall prey to the undead hordes. Undead Nightmare II also comes with a custom soundtrack, special apparel items, and hidden features. Plus, a playable Undead John Marston joined the fight for survival in an update following the mod's original release. A "Mod Showcase" from YouTube channel Quarantine Gamer offers a closer look at the spooky new content in action.
This particular release should please many a PC player, given that the original Red Dead Redemption and its DLC never migrated to PC. No, Undead Nightmare II isn't the real thing, yet most would argue this content rollout is better than the nothing Rockstar's provided, thus far.
Hope shouldn't die just yet, however. With the GTA Trilogy remaster on the horizon, reports and supposed leaks suggest the studio may also have an interest in producing a Red Dead Redemption remaster, though nothing concrete corroborates these claims as of yet.
Next: Grand Theft Auto 5 Zombie Mod RottenV Gives GTA Its Own Undead Nightmare
Red Dead Redemption 2 is playable now across Google Stadia, PC, PlayStation, and Xbox platforms.
Source: Nexus Mods via PCGamesN