Resident Evil 2 Mod Traps Dead Space's Isaac Clarke In Raccoon City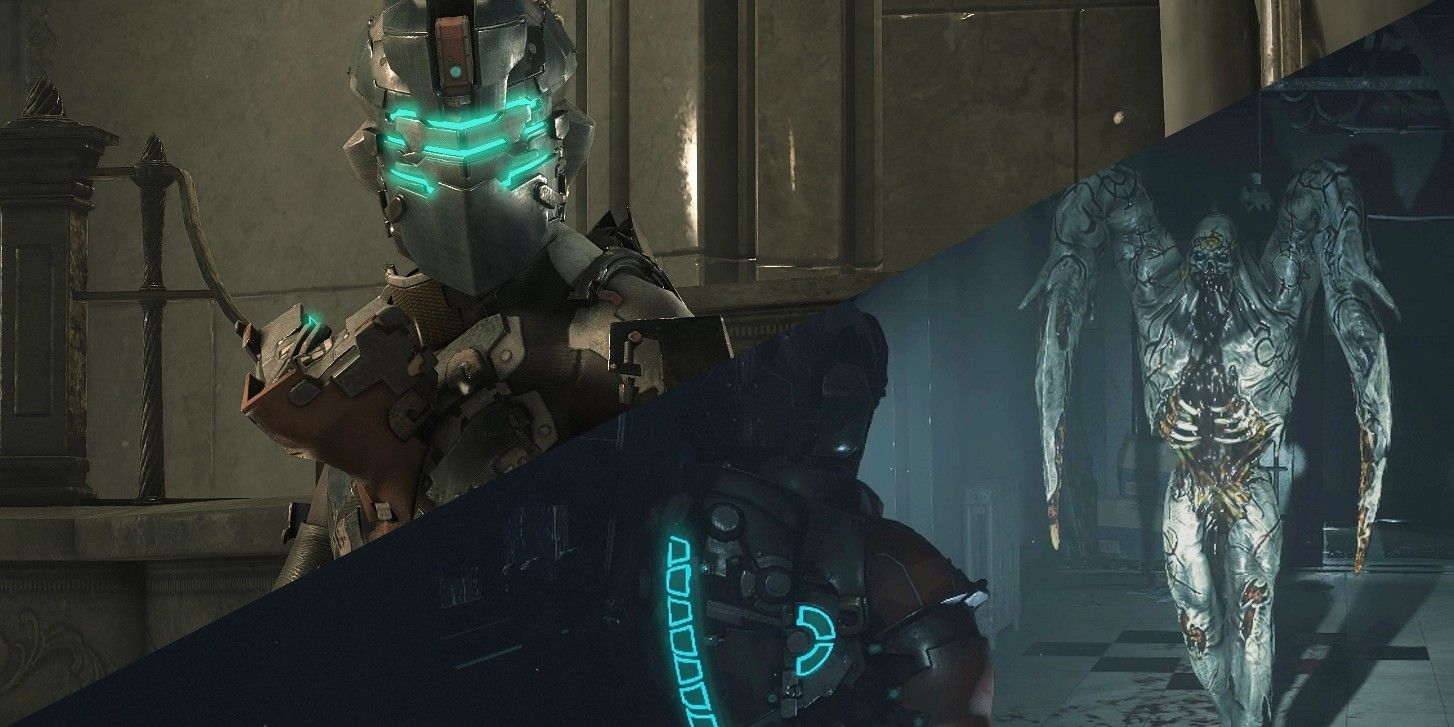 A new Resident Evil 2 remake mod brings Dead Space's Isaac Clarke to Raccoon City, combining two of the most iconic horror franchises in gaming. Resident Evil 2 is a popular choice for modders, with previous mods introducing everything from gaming crossovers to memes, but the addition of Isaac Clarke offers an entirely new experience for RE fans.
The Resident Evil series is nearly as popular as Skyrim when it comes to adding fan-made content. Modders have created Resident Evil mods for almost anything imaginable, not just improving the games' features and performance, but also replacing some of the series' most memorable heroes and villains with other fan-favorite characters. Popular Resident Evil mods have seen Among Us Imposters replacing Nemesis in Resident Evil 3 remake, while Naughty Dog heroes have also been modded into the games. Creators have also reimagined the horror releases with different protagonists, including a mod that replaces Resident Evil Village's Ethan Winters with RE 2 hero, Leon S. Kennedy.
Related: Resident Evil Village Mod Replaces Ethan With Rose
Those looking for a new take on Resident Evil 2 should enjoy the newly-released Dead Space mod from NexusMods creator 4Koddda. The mod contains 30 modifications for Leon, Claire, Mr. X, and the game's weapons, including a fully animated Isaac Clarke head that turns Leon into the Dead Space hero himself. The creator has used a combination of different Dead Space skins from all three main games in the series, and even introduces Necromorphs. The mod has been revealed in all its glory by YouTuber Benjamin York Gaming, seen in the video below.
Watch the video on YouTube here.
NexusMods commenters have praised the creator for their Resident Evil mod, noting how well the two games combine in Resident Evil 2's engine. Unfortunately for those hoping for further additions to the mod, the creator has stated that they're shelving their project for now, writing that while they have created Lickers, they're not satisfied with the quality and therefore won't be releasing them. Plans may be on hold, but it's possible that more could be added in the future, and those interested in any potential progress on the mod can follow the creator's future works on NexusMods.
Resident Evil 2 has seen some incredible fan-made mods since its release in 2019, and combining it with the Dead Space series breathes new life into the classic remake. It also gives Dead Space fans something new to pass the time until the release of the upcoming Dead Space remake, which was officially confirmed earlier this year. The Dead Space remake is targeting a 2022 launch for new-gen systems only, with no solid date yet set in stone.
Next: Dead Space Intro Is Pitch-Perfect Horror
Source: NexusMods/4Koddda