Ridley Scott Fights Back Against House of Gucci Family Backlash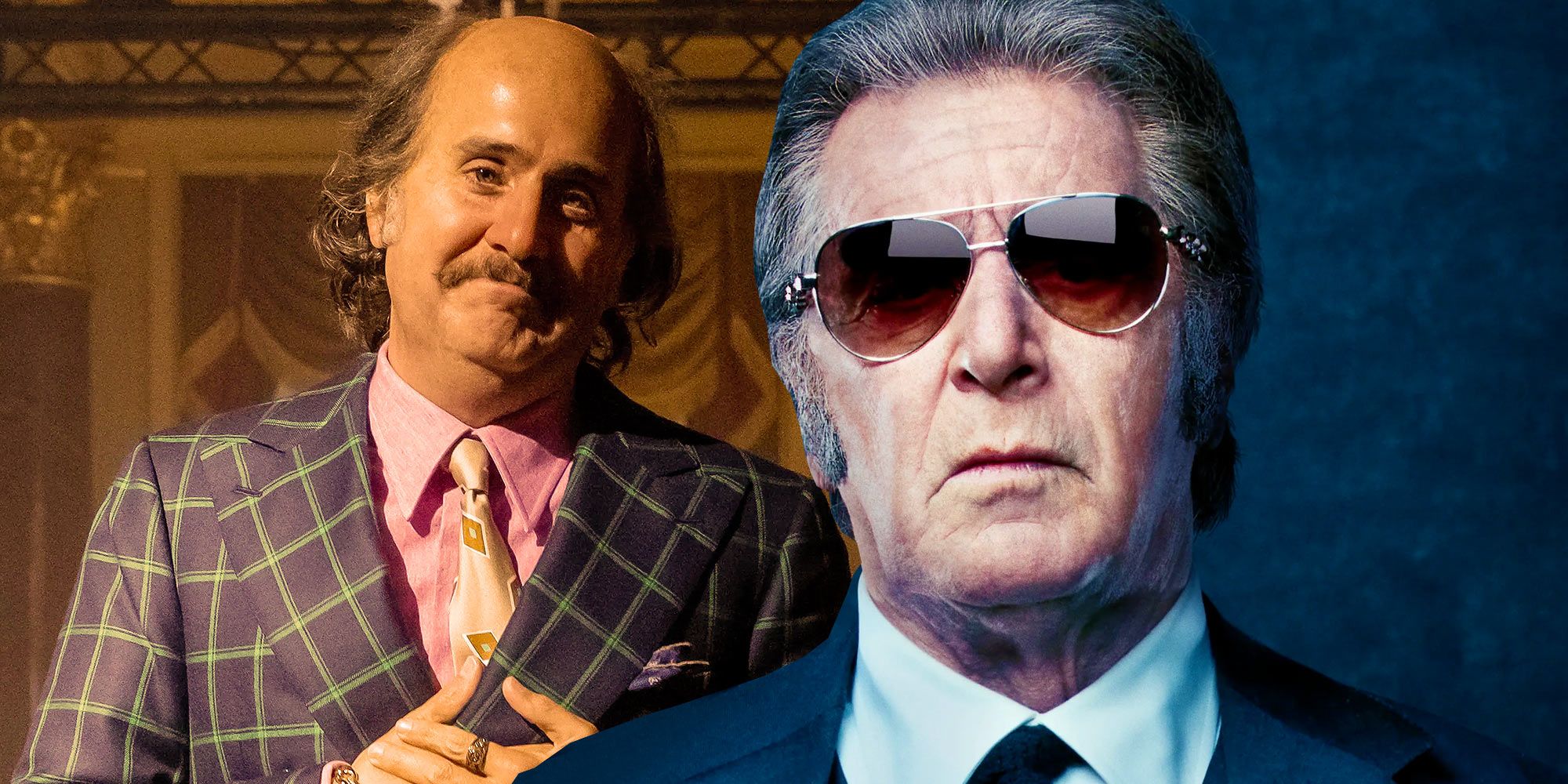 Director Ridley Scott is fighting back against the Gucci family backlash over House of Gucci. The new film chronicles the tumultuous Gucci legacy throughout the '70s, '80s, and '90s, portraying the decadence, in-fighting, and eventual murder that befell their dynasty. Lady Gaga plays Patrizia Reggiani, who married into the family and helped bring about its downfall, with Adam Driver as Maurizio Gucci, Al Pacino as Aldo Gucci, Jared Leto as Paolo Gucci, and Jeremy Irons as Rodolfo Gucci.
House of Gucci has grossed $34 million worldwide thus far, making it a record opener for an adult drama during pandemic times. The reviews are mixed, however, and the Gucci family responded with their own concerns over the film, saying that it was "extremely painful" and that it portrayed Gaga's Reggiani as a victim, when she was the instigator. They further criticized the look of the actors portraying their family members, particularly Al Pacino, with Aldo's granddaughter Patrizia Gucci saying he looks nothing like the real man, calling him "fat, short, with sideburns, really ugly."
Related: House of Gucci Is Ridley Scott's Best Movie Of 2021 (Not Last Duel)
Scott has already responded to Gucci criticisms before, and now in a new Q&A with GamesRadar, the director takes it a step further, saying that the family was "alarmingly insulting" when writing to the production about Pacino portraying Aldo. Scott says they tried to be "as respectful as possible by being as factual as possible, and as factual as we can possibly imagine." The director goes on to explain that the film can be seen as satire given the personalities and situations being portrayed, saying that he thinks "a lot of it is comedic" but that they "paid attention to not getting too overt" if they could avoid it. As for the family's criticism of Pacino, Scott says they should be lucky to have him representing them on film:
The people that were writing from the family to us at the onset were alarmingly insulting, saying that Al Pacino did not represent physically Aldo Gucci in any shape or form. And yet, frankly, how could they be better represented than by Al Pacino? Excuse me! You probably have the best actors in the world, you should be so fucking lucky.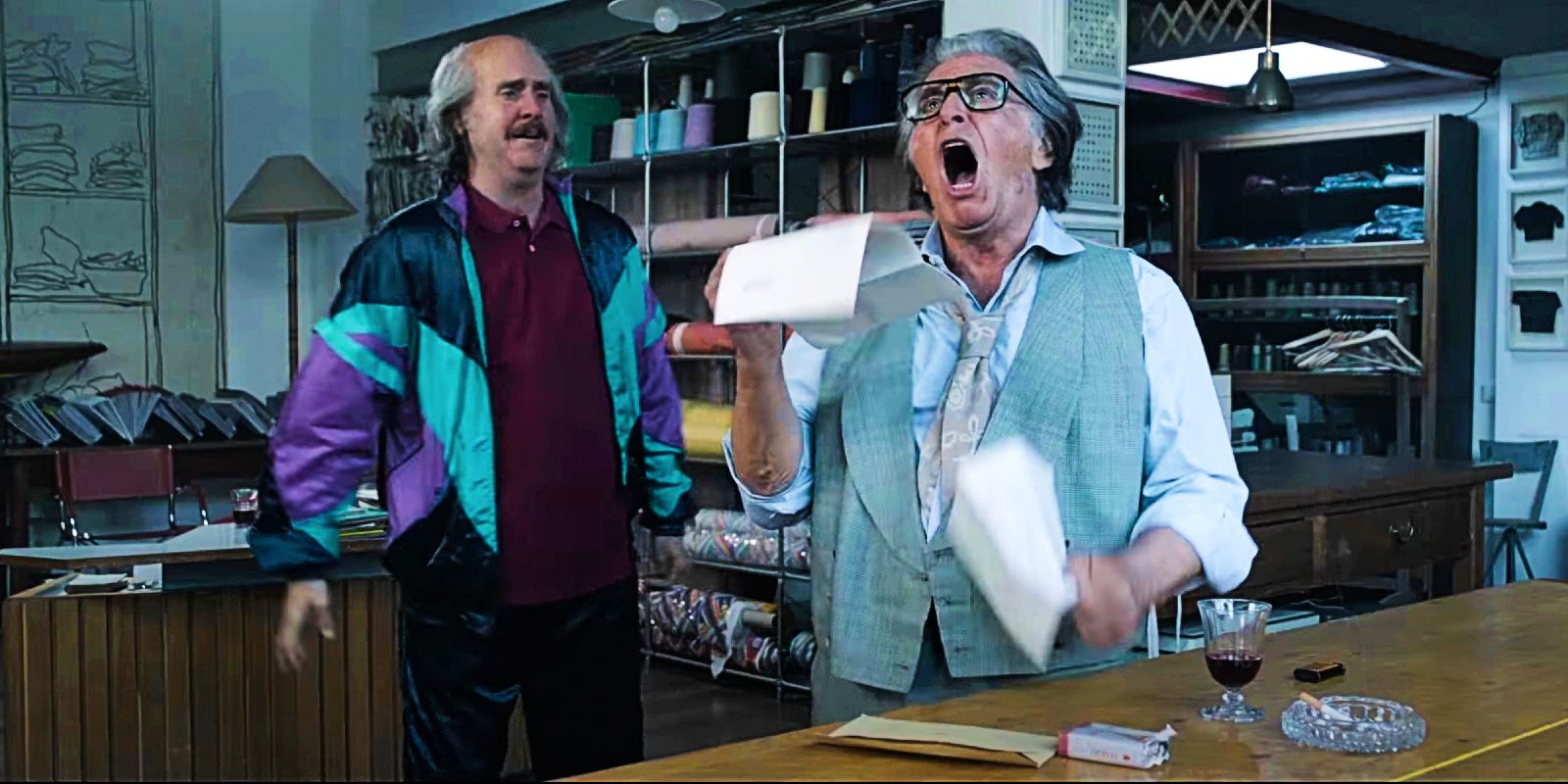 Scott released another historically-themed true life film last month with The Last Duel, starring Adam Driver, Matt Damon, and Ben Affleck, which did poorly at the box office. House of Gucci, which was expected to underperform in relation to that film has fared far better thus far. The prolific director is currently filming a Napoleon biopic starring Joaquin Phoenix called Kitbag.
It's difficult to bring true-life events to the big screen with perfect accuracy, as those being portrayed (and their offspring) will always have some type of criticism. A two-hour film is near impossible to capture every single detail, as so much needs to be trimmed, merged, or completely cut out in order to fit the narrative in that time frame. House of Gucci has the same issues that any biopic has, with disputes over how the events are portrayed as well as who is portraying them factoring into the criticism. In the end, a biopic mostly serves as a representation of real-life events, as well as a launching pad to dig deeper and learn more about the subject, rather than accepting it all at face value. Movies are still entertainment, above all else, and it's up to the viewer to decide how much further they'll investigate once the credits roll.
Next: House Of Gucci True Story & Real-Life Scandal Explained
Source: GamesRadar