Samsung's Roadmap Has No Plans For Galaxy Note Phones Beyond 2021
Samsung has decided to put the Galaxy Note series to rest, as a fresh report coming from its home market claims that the company will stop the production of its current-gen stylus-toting phone by the end of 2021 and will focus on its foldable lineup moving forward. Rumors of the Galaxy Note family being discontinued started circulating a while ago. But adding S Pen support to the camera-centric Galaxy S line, starting with the Samsung Galaxy S21 Ultra, only added more fuel to the rumors.
Samsung's latest foldable — the Galaxy Z Fold 3 — also added stylus support, giving buyers more reasons to invest in a device that offers a larger screen real estate that is perfect for note-taking. With two marquee devices borrowing the signature element of the Galaxy Note line, there was little incentive for the company to manage a crowded flagship lineup and cannibalize its own sales. Plus, the industry-wide semiconductor shortage didn't help either.
Related: Galaxy S22 Ultra Hands-On Photos Show Galaxy Note Design & Built-In S Pen
Now, ETNews reports that the company aims to put a halt on Galaxy Note 20 series production by the end of 2021. Samsung reportedly has no plans for a Note-series smartphone, at least for 2022. "However, from next year, there will be no products produced under the name of the Galaxy Note," the report adds. As for the reason behind sunsetting the Galaxy Note series, the report claims that Samsung wants to boost the production of its foldable phones as the company targets a stable yield and cost reduction by improving process efficiency. Another report a few weeks ago painted a similar picture, claiming that Samsung's foldables are selling so well that the company is not too sure about dividing resources and launching a new Fan Edition phone in the form of the Galaxy S21 FE.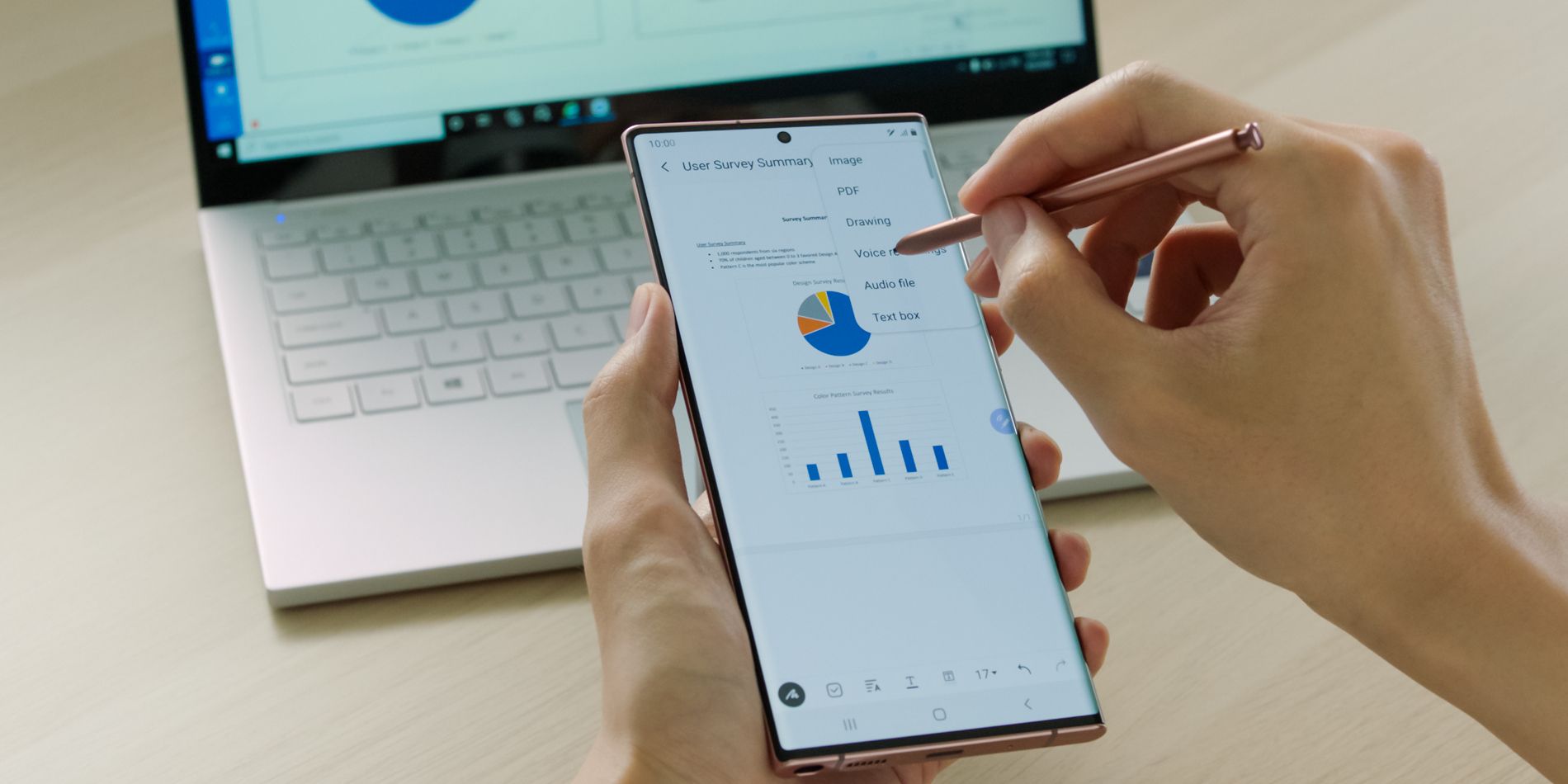 While the latest report does make sense, recent leaks also support it. Alleged CAD-based renders of the Galaxy S22 Ultra show it flaunting a design that appears to have been lifted straight from the Galaxy Note 20. The glass and metal sandwich build is familiar, the sides have a gentle slope, the top and bottom edges are flat, and the screen has a center-aligned hole-punch that Samsung likes to market as Infinity-O design. But more importantly, the leaked renders show a dedicated S Pen garage lifted straight from the Galaxy Note line. So far, many have argued that merely adding stylus support to a Galaxy S series phone doesn't mean it is a legitimate successor to the Galaxy Note.
That's primarily because the latter came with a housing slot for its S Pen, alongside a few productivity features in tow such as air gestures. The Galaxy S22 Ultra solves that piece of the puzzle as well, offering top-tier specifications and a native stylus in a single package. It's a piece of bittersweet news, but there is one major issue — affordability. The current-gen Galaxy Note 20 duo comes in two flavors — a standard model that made its debut at $999, while the Ultra sibling started at $1,299. The Galaxy S21 Ultra was introduced at $1,199, and there is no reason to believe that the Galaxy S22 Ultra will be any cheaper. And that means Galaxy Note fans will now have to pay a few hundred dollars extra to get the stylus experience on their premium Samsung phone.
Next: Why A New Samsung Galaxy Note In 2021 Is Less Likely Now
Source: ETNews