Saved By The Bell Delivers A Perfect Joss Whedon Insult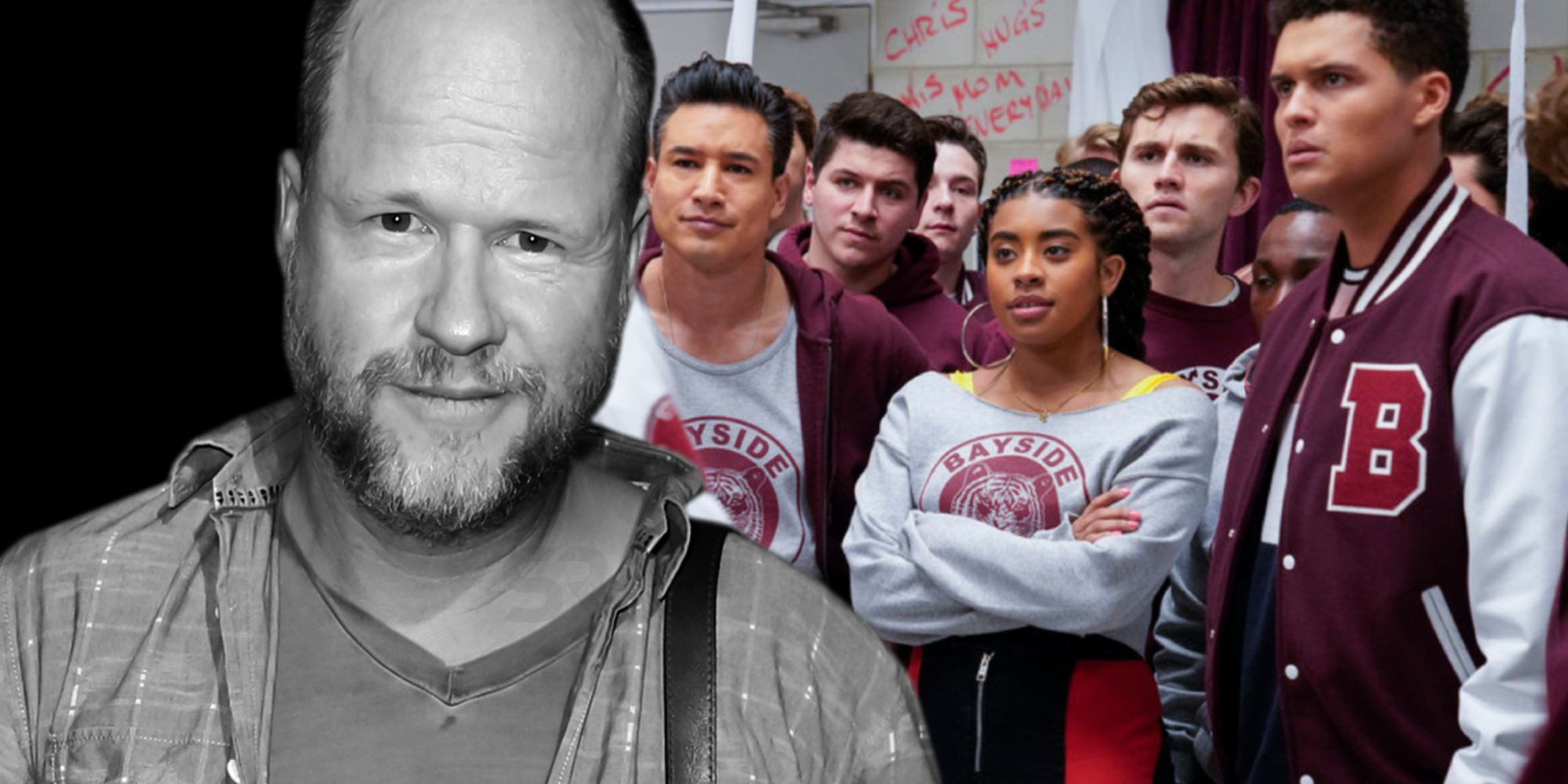 Warning: SPOILERS for Saved By The Bell season 2
Peacock's Saved By The Bell season 2 took jabs at countless celebrities — including a particularly perfect one aimed at Joss Whedon. The once acclaimed writer-director is, of course, synonymous with the creation of such iconic favorites as Whedon's debut show Buffy the Vampire Slayer and the cult beloved Firefly. Whedon then made the move to the big screen, helming such as the Marvel Cinematic Universe's inaugural team-up, The Avengers, and its subsequent sequel. Whedon's acclaim and general popularity ultimately started to come undone, however, when he oversaw extensive reshoots on Justice League.
In the wake of the film's release and divisive reception, more and more details from within the reshoots ultimately emerged. Cyborg actor Ray Fisher led the way, with a laundry list of complaints regarding Joss Whedon's abusive conduct. The move ultimately led to a much-publicized investigation and several coming forward with stories and accusations of their own, including Gal Gadot. Going as far back as the days of Buffy the Vampire Slayer, Cordelia Chase and Spike performers Charisma Carpenter and James Marsters, as well as Michelle Trachtenberg (who played Dawn Summers), also documented varying degrees of negative experiences. Countless others voiced support for the victims and publicly denounced Whedon.
Related: Buffy Controversy Explained: All The Allegations Against Joss Whedon
Joss Whedon has since faded from the public eye. He even stepped away from the last project he'd written and produced: HBO fantasy series The Nevers. Despite that, Whedon has remained in the public consciousness, with Saved By The Bell season 2 being the latest to take a comedic swipe at him. The moment, which has since caught a lot of buzz on social media, came in Saved By The Bell season 2, episode 5, "From Curse to Worse." After developing a mutual crush with Gil (Matthew Sato), a newcomer to Bayside and the cast of Saved By The Bell season 2, Daisy (Haskiri Velazquez) sought to convince her mother, Ana (Selenis Leyva), to let her date him officially. Convinced by his politely nerdy presence, she gave Daisy her blessing. It was at that point that Daisy's younger brother, Hector (David Miranda), chimed in. "You think she's safe because she's dating a nerd? Ever heard of Joss Whedon?"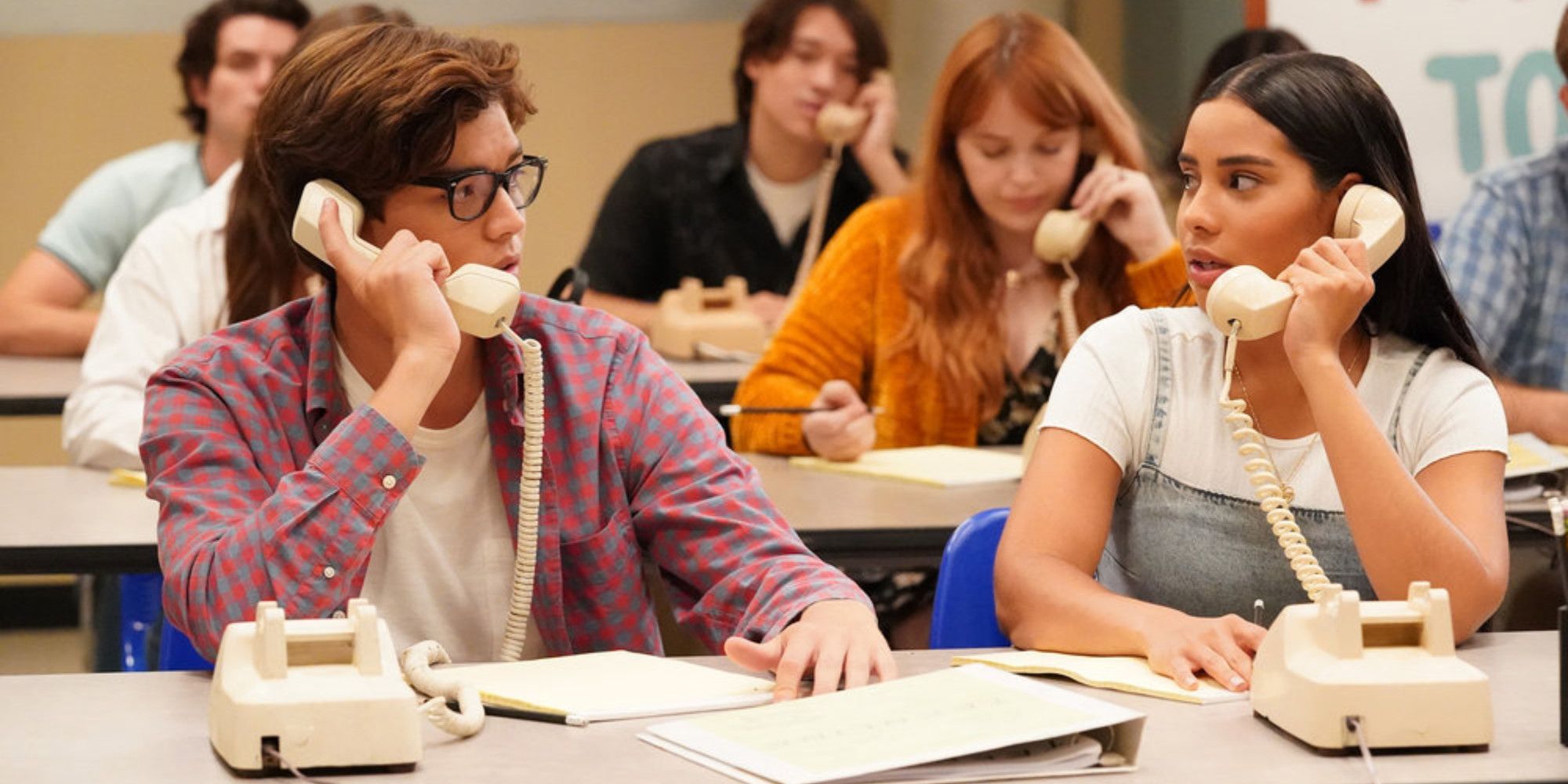 The accusations levied against Joss Whedon also stemmed from his personal life, with statements from his ex-wife, Kai Cole, predating all of the above. In them, she labeled Whedon a hypocrite that used her and preached feminist ideals as a shield for multiple affairs and abusive behavior. As such, Cole (much like countless fans have online upon glimpsing the moment) would probably agree with Saved By The Bell's point that a nerdy persona and kind, well-chosen words don't necessarily equate to a good person or freedom from pain. Whedon wasn't alone, however. J.K. Rowling was referenced akin to Voldemort, fellow alleged abuser Max Landis was called out, and several other famous (and infamous) names were skewered across Saved By The Bell season 2.
In the case of the Joss Whedon statement, though, it actually proved somewhat prophetic within Saved By The Bell's storylines. As Daisy heartbreakingly learned, everything about Gil, right down to his aforementioned nice and nerdy persona, was a complete sham. In truth, Gil was an arrogant Valley student named Jake, who was working undercover to ruin Bayside's chances in the School Spirit Competition. As knowingly cartoonish as the twist was (befitting the irreverent tone established by Saved By The Bell), the joke nonetheless remained impactful and the overall message imbued with poignancy. Sometimes a book really can't be judged by its cover — or, as Slater (Mario Lopez) sarcastically stated in Saved By The Bell season 2, maybe his generation was right to have an irrational distrust of nerds.
More: Saved By The Bell S2 Gives Touching Tribute To Screech's Dustin Diamond
Saved By The Bell is available now, in its entirety, on Peacock.