Saved By The Bell Season 2 Trailer Teases Slater & Jessie Romance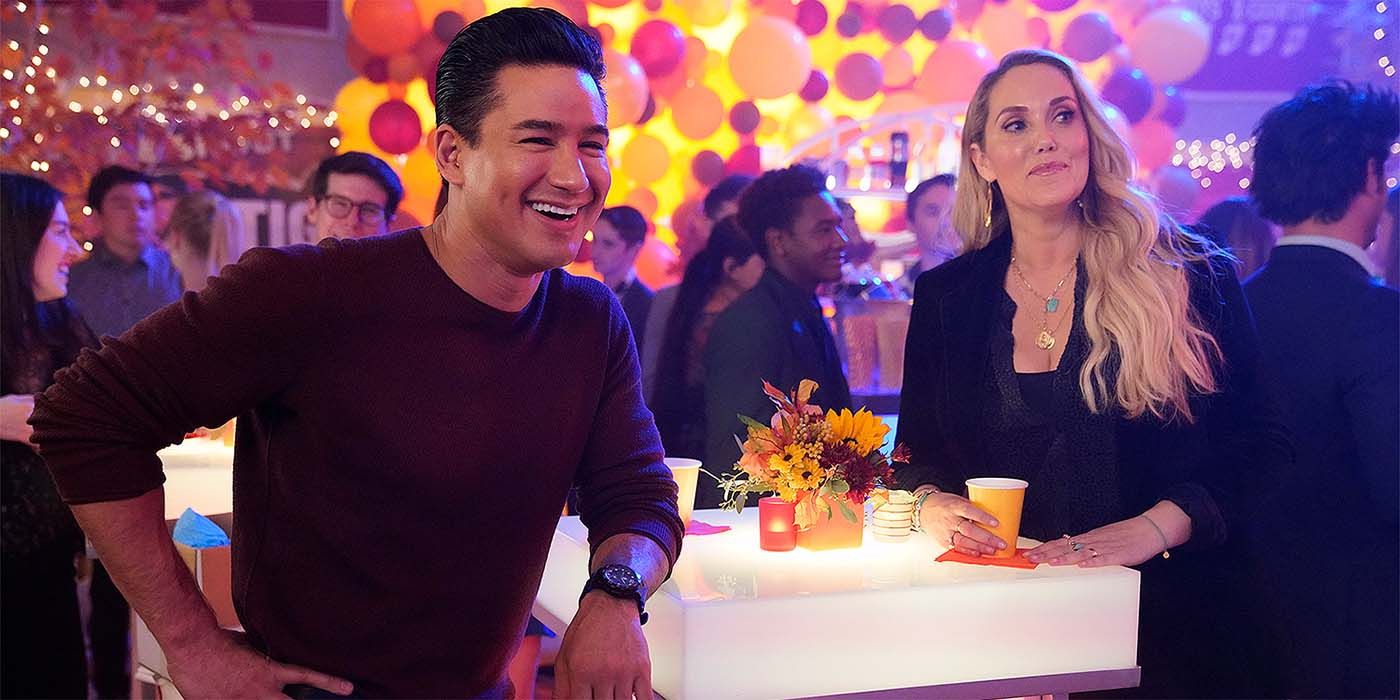 Saved by the Bell Season 2 trailer shows the return of Bayside High's rival school and teases a rekindled romance between Jessie and Slater. Created by Sam Bobrick, Saved by the Bell was one of the most influential young adult sitcoms of the '90s. The series also spawned two spin-offs, as well as a pair of made-for-television films. Starring Mark Paul-Gosselaar as Zach Morris, the series ran for four successful seasons on NBC.
In 2019, Peacock revealed a Saved by the Bell revival series was in the works, which premiered last November. Season 1 of Saved by the Bell featured a new influx of students, including the son of Zach Morris and Kelly Kapowski, and returned to the halls of Bayside High. Toting numerous Easter Eggs to the original series, the reboot returned Jessie Spano (Elizabeth Berkley-Lauren) and A.C. Slater (Mario Lopez) in prominent roles as teachers at their former alma mater. It reunited the friends 27 years later while focusing on the new generation. Earlier this year, Peacock announced that Saved by the Bell was renewed for season 2.
Related: Saved By The Bell Learned From Fuller House Mistakes
The official trailer for Saved by the Bell Season 2 was released by Peacock, which teases a romantic relationship between Jessie and Slater and a rekindled rivalry at Bayside High. Reuniting original cast members Gosselaar, Tiffani Thiessen, Lark Voorhies, Berkley, and Lopez, the trailer for Saved by the Bell shows over-the-top school spirit, Kelly back into cheerleading, a romantic spark between Jessie and Slater, and more teenage antics. Check out the full trailer for Saved by the Bell Season 2 in the space below:
Slated to premiere on Peacock on November 24, Saved by the Bell Season 2 also stars Mitchell Hoog (as Zack and Kelly's son Mac), Haskiri Velaquez, Belmont Cameli, Dexter Darden, Josie Totah, and John Michael Higgins. As it stands, the premiere episode of Saved by the Bell Season 2 will feature a special tribute to Dustin Diamond, who played Screech Powers. Of course, season 2 of Saved by the Bell appears to have a lot of action in store with the students of Bayside High gearing up to compete in the Southern California School Spirit Competition, which stirs up the perdurable rivalry between Bayside High and Valley High.
In an era of reboots and revivals, bringing an iconic series back to life can be a hit or miss. Saved by the Bell was a staple of television viewing for teenage audiences during its time. The revival was successful at luring in fans of the original with the promise of featuring familiar faces. However, the reboot has offered fresh storylines, relatable characters, and relevant plot lines that appealed to a new generation. Saved by the Bell will have a lot to offer which it returns for another semester at Bayside High on November 24.
Next: Saved By The Bell Proves Zach Morris Really Is A Jerk
Source: Peacock