Selling Sunset: Christine Quinn Posts Shady Tweets About Fellow Agents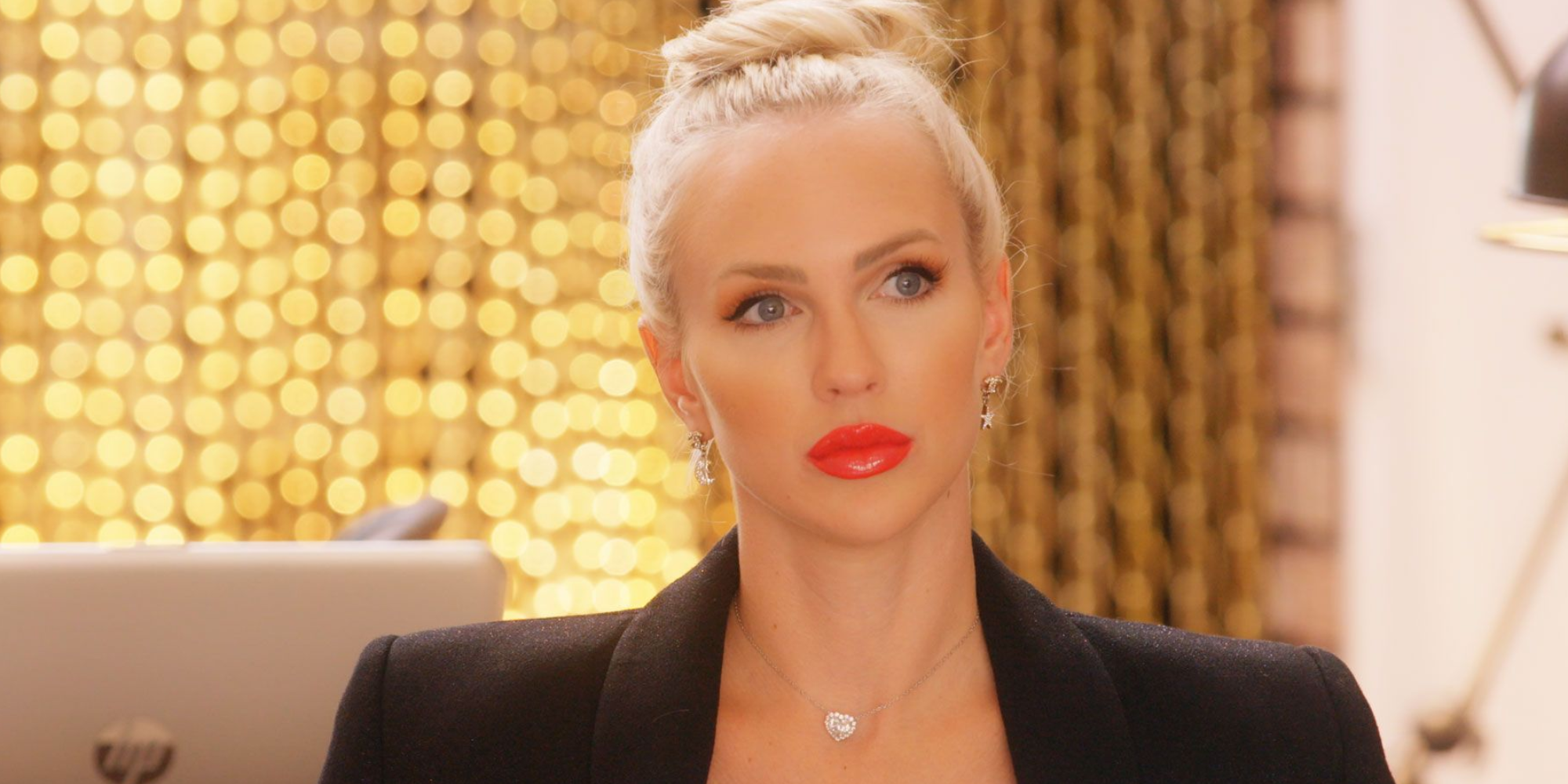 After being excluded on a number of occasions, Selling Sunset's Christine Quinn throws shade at her fellow co-stars on Twitter. Over the course of the first three seasons of the Netflix series, Christine has constantly ostracized herself at The Oppenheim Group. From petty arguments to accusations of bullying, Christine has left a negative impact on the office, and her co-stars are beginning to take note of her behavior. With bad blood between Christine and Chrishell Stause, the reality star is familiar with controversy, claiming the role as the most dramatic agent in the office.
Even though Christine may be problematic in many ways, she hasn't let the disapproval of others stand in her way. Persuing love with her recent marriage and even writing her own book about her troubled childhood, Christine has shown she can excel in a number of areas, with or without support. Likable in some moments and horrifically cruel in others, Christine is a complicated, often uneven member of the team, unifying in some moments and divisive in others.
Related: Selling Sunset: Christine Quinn Takes Credit For Upgraded Cast Glam
Posted on Christine's Twitter, the reality star criticized her co-workers for "intentionally leave[ing] [her] out." Ironically, Christine has been labeled a bully by her castmates, including Mary Fitzgerald, yet she now claims she is the victim in this situation. In line with her recent exclusion from Heather Rae Young's wedding, Christine appears to be upset by the many ways she has been left out of the office community, blatantly kicked out of office events and gatherings. Her Twitter post specifically called out the cast of Selling Sunset for not including her in a group photo. While social media may suggest that Christine's role in the series is decreasing, she confirms that she will be "in every single episode" and that she is certainly a big component of the series. Christine not only called out her co-workers, but she also added to the controversy by claiming she has "real work to do," slamming the cast for their heavy use of social media to promote the series.
Season 3 ended with a rift between Chrishell and Christine, and the arguments and petty behavior are more prominent than ever. Fans may have hoped that some of the tension between the two may have disappeared over the period of time in between seasons 3 and 4, yet according to Christine's posts online, the anger has only increased, the office teaming up against Christine. Going as far as to refer to her co-stars as "a bunch of Benedict Arnolds" on Twitter, Christine is clearly looking to cause drama. With a need to prove her place in the office and convince fans that they "are going to see [her]" on the show, Christine's post shares plenty of insight into her own emotions and the disastrous workplace drama brewing.
Moving forward, Christine appears hopeful for the future, sharing her excitement for new agents in the office. Even though she has burned her friends in the past, she seems eager to pursue new relationships and possibly gain a number of allies in season 4. With relationships on the fringe and uncomfortable tension between Christine and the rest of the Selling Sunset cast, fans are certain to get plenty of drama when season 4 is released in November.
Next: Selling Sunset: Christine Quinn Explores Troubled Past In Upcoming Book
Source: Christine Quinn