Selling Sunset Emma Hernan & Peter Cornell Might Still Be Dating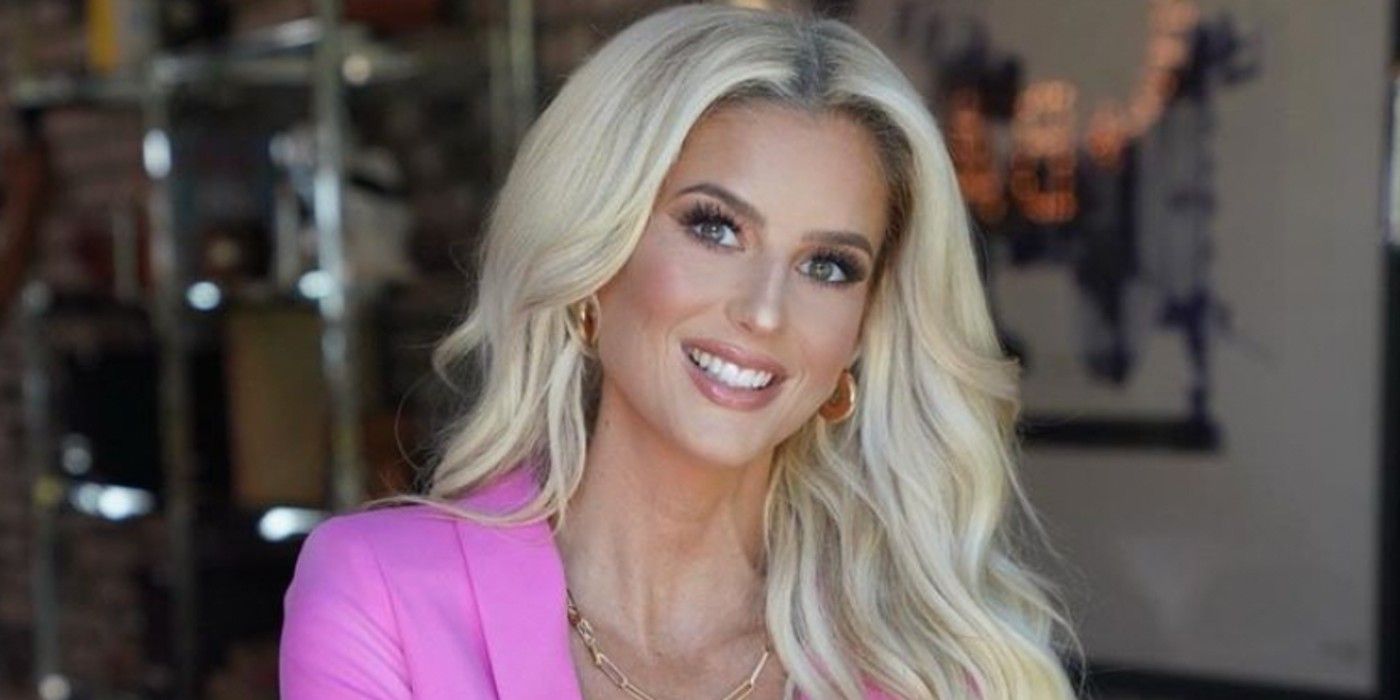 Selling Sunset's newest addition, Emma Hernan has fans wondering if she's rekindling her romance with ex-fiancé, Peter Cornell. Hernan and the Selling Sunset villain, Christine Quinn both dated the former NBA player, where Christine claims that there was an overlap in their relationships. During the recent season of the show, neither Emma nor Christine were on speaking terms with Cornell.
Emma and Christine's drama was the focal point of season 4 of Selling Sunset. Jason Oppenheim brought Emma to The Oppenheim Group full-time since they were busy and Christine was close to having her baby and then going on maternity leave. Once the 33-year-old was told Emma would be joining the team, old feelings resurfaced as she and Emma share the same ex-boyfriend. Christine claimed that her ex-boyfriend, Cornell, cheated on her with the 30-year-old entrepreneur. However, Emma — and the rest of the cast — claimed that Cornell and Christine had broken up months before they started dating. During Selling Sunset season 4, episode 6, "A House for a Hero" Emma and Christine had their first one-on-one conversation where the "How To Be A Boss B***h" author revealed that Cornell had proposed to her months before he proposed to the empanada business owner. That statement came as a shock to not only Emma but the rest of the cast as well. Christine claimed that she only told co-star Davina Potratz about the engagement, however, when Hernan relayed the information to Davina, she revealed that she didn't know Christine during that time. Christine's ex-best friend, Mary Fitzgerald, also claimed that she was lying about the engagement to stir up more drama.
Related: Selling Sunset: Christine Quinn Opens Up About Her Rough Childhood
The Emma Leigh & Co. CEO and Cornell have sparked romance rumors after the new season of Selling Sunset premiered on Netflix. A source told Us Weekly that Emma and the San Francisco native were seen having brunch in West Hollywood. The two were also recently spotted spending time together in Las Vegas where Emma was on a work trip with the rest of the Oppenheim Group. However, even though the exes have been spending time together, they are not dating again. Emma's rep told Us Weekly that she is "very single." Neither Emma nor Cornell commented on the status of their possible relationship, but seeing as he is also employed by the Oppenheim Group, it makes sense that they might have attended events together.
Besides discussing her past relationship on the show, Emma's rep clarifies her relationship status. According to her rep, Emma and Cornell ended their engagement on good terms, despite the fact their relationship revolved around constant drama. Apparently, the pair grew apart but still remained friends and still spend time together on non-romantic terms. Hernan is currently single and focusing on her work at the Oppenheim Group and running her businesses.
Hernan and Cornell's strong friendship, especially since they were once engaged, is a telling sign that the 45-year-old was faithful to her during their relationship. Considering that Christine's stories about the "overlap" of her relationship with Cornell changed every time she discussed it on Selling Sunset, it just doesn't add up. It seems like Christine couldn't let go of the relationship (if she's still even over it) and couldn't come to terms with the fact that he moved on with Hernan.
Next: Selling Sunset: How Chrishell Stause Fuels Feud With Christine Quinn
Source: Us Weekly