Soundcore Liberty 3 Pro Vs. AirPods Pro: Should You Spend $169 Or $249?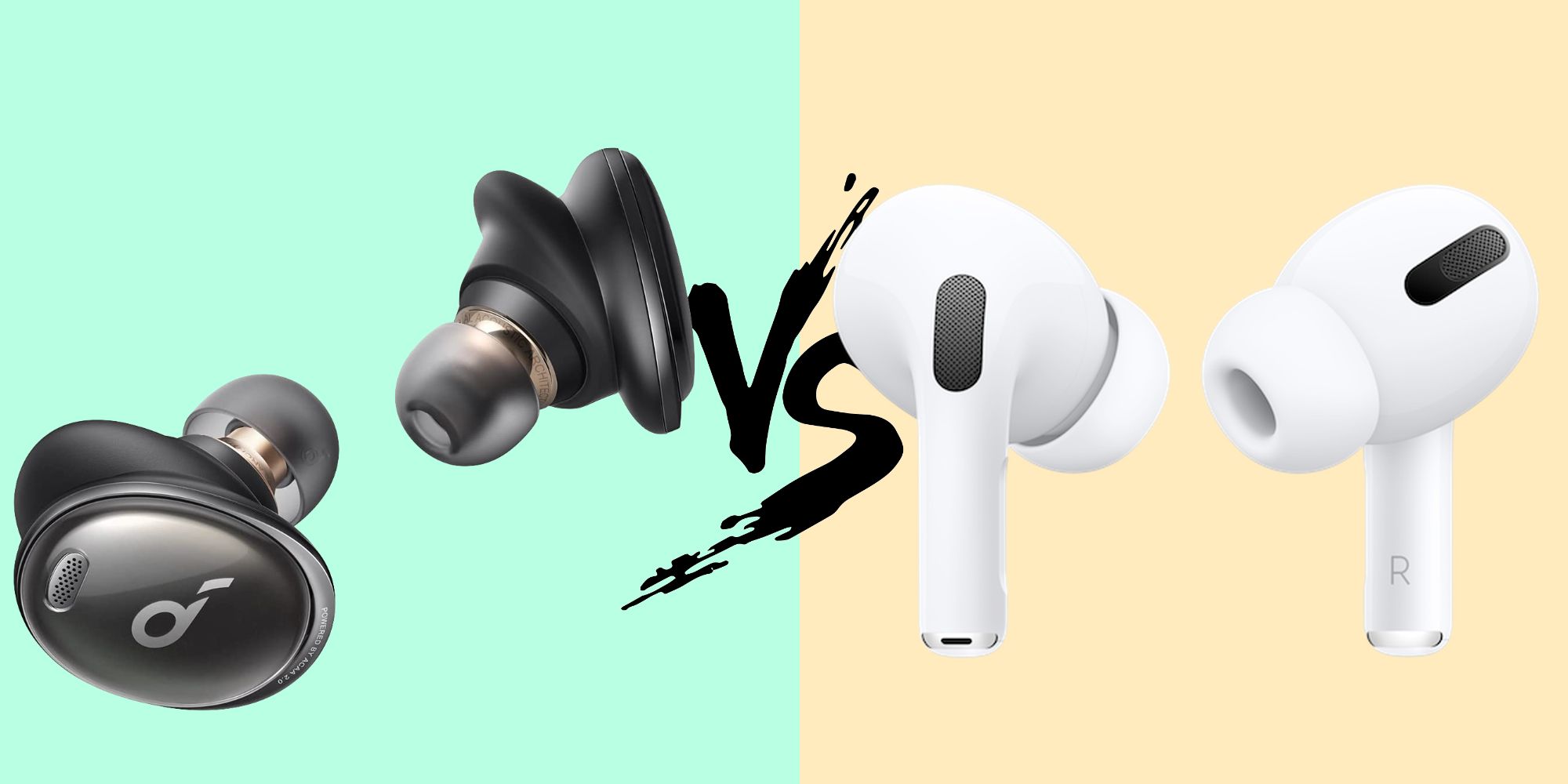 Apple's AirPods Pro have long been some of the best wireless headphones on the market, but how do they compare to the cheaper Soundcore Liberty 3 Pro? The market for true wireless earbuds has skyrocketed in just a few short years. Five years ago, true wireless earbuds were clunky, expensive, and plagued with countless connectivity issues. Today, they're the go-to form factor for on-the-go listening.
Out of all the brands that helped get true wireless earbuds to where they are today, Apple has been the most influential. The original AirPods were a critical and commercial home run. Not only did they get rave reviews, but they also generated incredible sales and sparked countless competitors trying to mimic their success — one of which is Anker's Soundcore brand. If you're shopping for premium wireless earbuds today, two of the better choices are the AirPods Pro and Soundcore Liberty 3 Pro. AirPods Pro are widely regarded as among the best earbuds currently available. The Liberty 3 Pro lack that same notoriety, yet they manage to meet (and beat) AirPods Pro in more ways than one.
Related: AirPods 3 Vs. AirPods Pro
Let's kick this comparison off with the design/hardware. Both the AirPods Pro and Liberty 3 Pro have a lot in common. They have customizable ear tips, lightweight designs, and their included cases support wireless charging. That said, there are a couple of minor differences that set them apart. AirPods Pro have stems that extend beyond the portion resting in your ear. This enables a unique playback control system where users press and hold the stem to play/pause a song, skip tracks, etc. The Liberty 3 Pro have a much more traditional setup, allowing users to tap the center of the earbud to perform similar actions. This is an area where AirPods have the advantage, but the Liberty 3 Pro have their own design perks. Where AirPods Pro come with just three sizes of ear tips, Liberty 3 Pro include four sizes of ear tips and wing tips. The Liberty 3 Pro are also much more colorful — coming in Midnight Black, Frost White, Fog Gray, and Dusk Purple.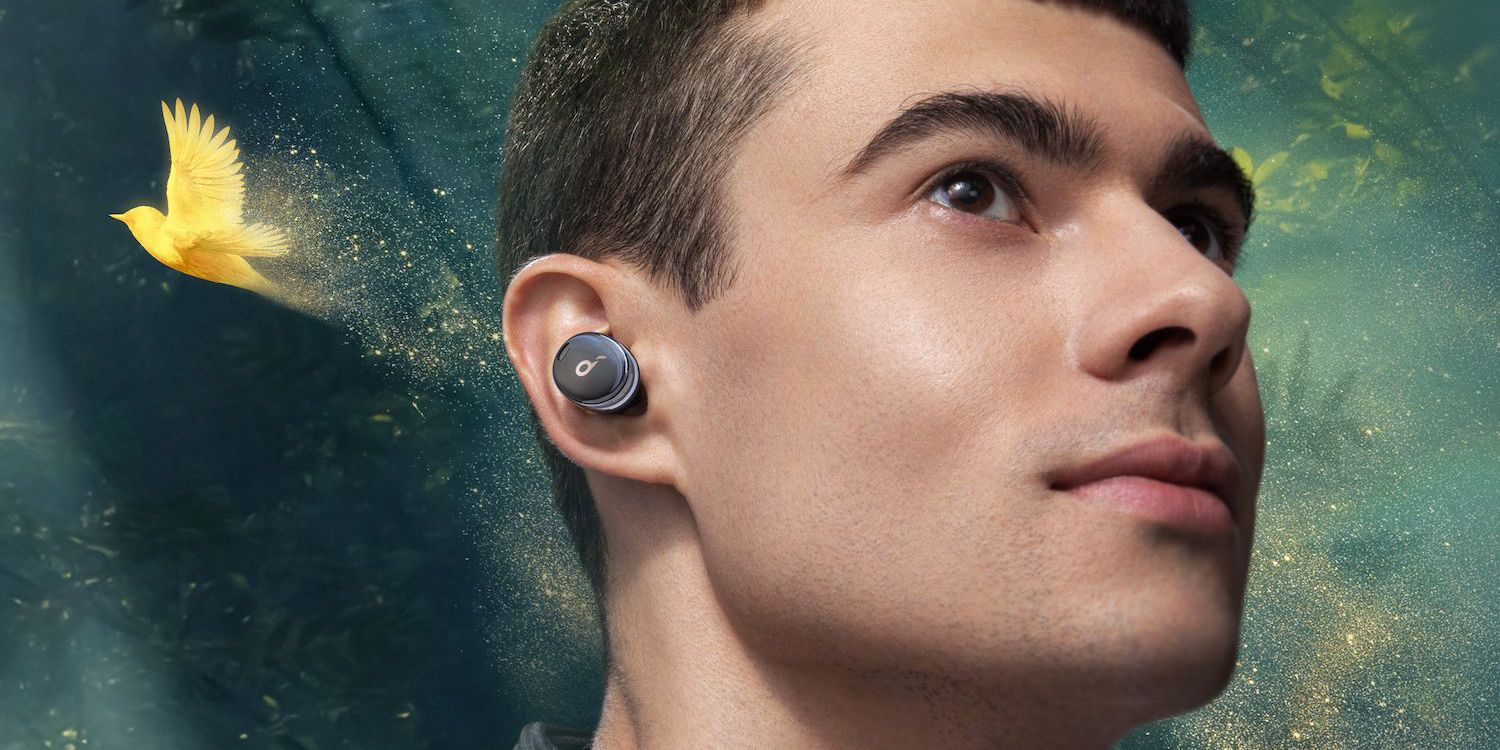 Things get even more interesting when looking at the specs and features across the earbuds. Both AirPods Pro and the Liberty 3 Pro support active noise canceling and transparency mode — allowing you to either block surrounding sounds or clearly hear them. Surprisingly, the Liberty 3 Pro have an edge in the audio department. Soundcore's earbuds support LDAC files and HearID (a system that customizes the EQ based on your hearing). AirPods Pro lack both of these things, though they make up for it with Spatial Audio in Apple Music and supported video apps.
The Liberty 3 Pro also come out on top with battery life. Apple's AirPods Pro are rated for just 4.5 hours of continuous listening and 24+ hours of total battery life with the charging case. By comparison, the Liberty 3 Pro last up to 8 hours of continuous listening and get 32 hours of total battery. They also have a more convenient USB-C port for wired charging, whereas AirPods Pro have a Lightning port.
Last but not least, there's pricing. AirPods Pro are notoriously expensive — retailing for $249. The Soundcore Liberty 3 Pro are substantially cheaper, coming in at just $169. That makes this comparison pretty straightforward. If someone's deeply entrenched in the Apple ecosystem and would benefit from how AirPods Pro integrate with it, Apple's earbuds are still worth buying. They seamlessly pair and switch between Apple devices, offer enhanced listening in Apple Music, and enable hands-free 'Hey Siri' commands. If none of those things matter to you, however, the Soundcore Liberty 3 Pro are undoubtedly the better purchase. They support higher-quality audio, have a more customizable design, longer battery life, and cost almost $100 less. It doesn't get much more clear-cut than that.
Next: How To Find Lost AirPods Using Find My App On iOS 15
Source: Soundcore