Spider-Man & Doctor Strange Aren't Friends In No Way Home, Says Holland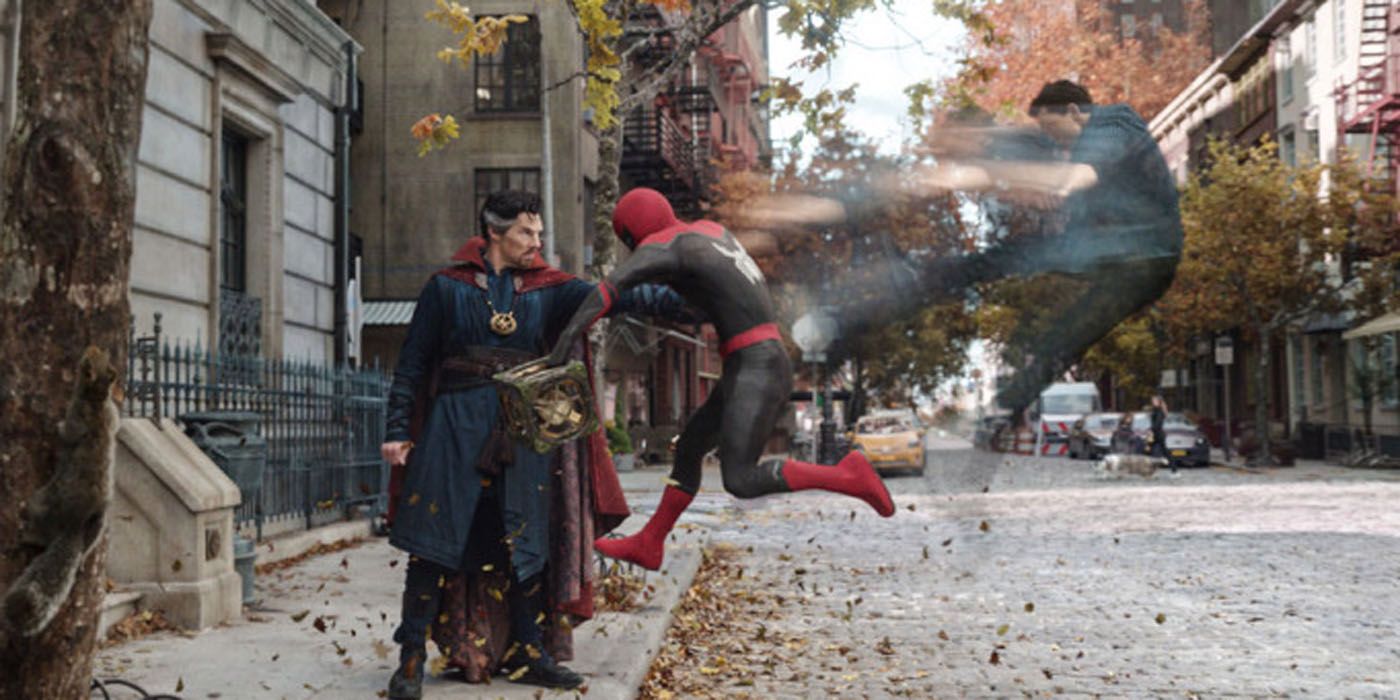 Star Tom Holland says Spider-Man and Doctor Strange aren't friends in Spider-Man: No Way Home and teases a break down of their relationship. Holland and Benedict Cumberbatch reunite as the Marvel Cinematic Universe heroes after being snapped back into existence in Avengers: Endgame. However, while the world may have been saved from Thanos and his army, the Mad Titan was only the tip of the iceberg for threats the two will have to face.
Spider-Man: No Way Home will pick up directly from the post-credits scene of Spider-Man: Far From Home, in which Jake Gyllenhaal's Mysterio has exposed Peter Parker as the titular webslinger and framed him for his murder. Desperate for life to go back to normal, Parker turns to Strange to perform a spell that will erase everyone's memory of his dual identity. The spell goes wrong, however, and the doors to the multiverse are opened, pitting the two against Alfred Molina's Doctor Octopus, Jamie Foxx's Electro and an unspecified Green Goblin from alternate realities.
Related: Who Is Spider-Man: No Way Home's Mystery Character - Every Theory
Gearing up for the film's release, Holland spoke with Total Film to offer some insight for Spider-Man: No Way Home. Holland teases that the relationship between his titular webslinger and Cumberbatch's Doctor Strange will be a little more complicated and "breaks down" as the movie goes on, stating that the two are "definitely not friends" by the end. See what Holland said below:
"It's a very different relationship [from Tony Stark and Peter Parker]. I wouldn't consider Doctor Strange as a mentor in this film – it's more as a colleague. At this point in the films, Spider-Man has established himself as quite a powerful and serious Avenger. Doctor Strange sees that in him, and treats him like an equal. And throughout the course of the film, their relationship breaks down. And rather than becoming colleagues – they don't become enemies, but they're definitely not friends.

Spider-Man always wants to please everyone. He always wants everyone to be happy. And then, in this instance, that's not the case. It's an interesting relationship. It's very, very different from the one of Tony and Peter. But it's a fun one. And obviously Benedict [Cumberbatch] – I love him to bits. He's such a good guy. I've worked with him loads of times now, and I've always really enjoyed it. He's been a real joy and pleasure to work with. Spider-Man and Doctor Strange are a great mix. They look great onscreen. The balance between them is very funny."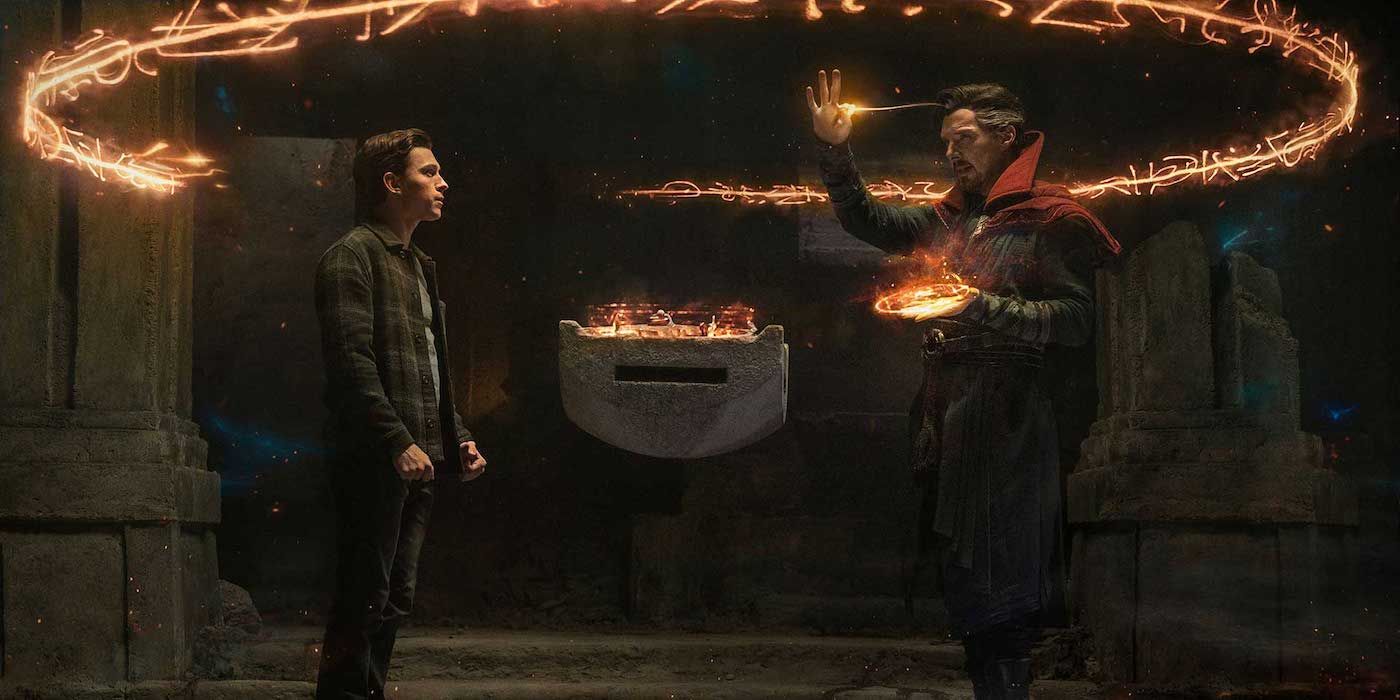 The dynamic between Spider-Man and Doctor Strange in Spider-Man: No Way Home has been a point of curiosity amongst MCU fans since Cumberbatch was first announced as a main cast member for the threequel. Many believed the Sorcerer Supreme would take on a mentor role similar to that of Iron Man in Spider-Man: Homecoming and Mysterio in Spider-Man: Far From Home prior to his villainous reveal. Holland's new comments, however, point towards a more intriguing relationship between the two that breaks the formula set by the previous two installments in the franchise.
The most interesting thing to note from Holland's new Spider-Man: No Way Home comments is the tease that the relationship between he and Doctor Strange "breaks down." Given Parker turned to Strange for help, one would think the latter would be willing to admit his own fault for what's to come from the failed spell, though the trailers for the film have teased the two being at odds in a few moments, namely as Strange criticizes Parker for still trying to live two lives and the epic shot of the former blasting the latter's soul out of his body. Only time will tell what the future holds for the two heroes when Spider-Man: No Way Home hits theaters on December 17.
More: No Way Home Can Finally Payoff Amazing Spider-Man 2's Ending
Source: Total Film