Spider-Man: No Way Home Trailer Confirmed To Release Tomorrow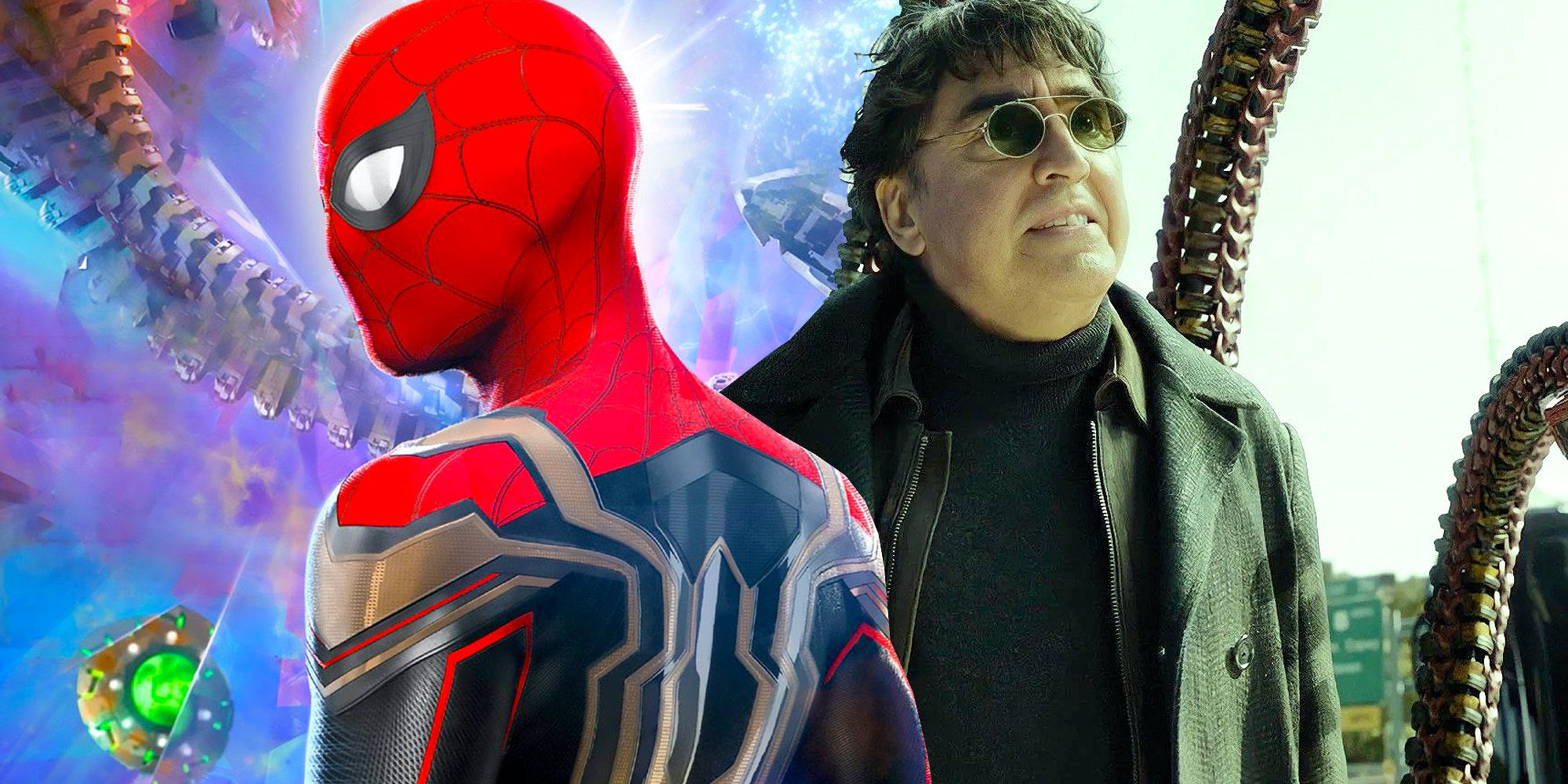 Sony has confirmed that a new trailer for Spider-Man: No Way Home will debut tomorrow. Spider-Man: No Way Home is the third entry in the Spider-Man solo films jointly produced by Sony and Marvel Studios. It once again stars Tom Holland as Spider-Man/Peter Parker, along with cast mainstays Zendaya, Marisa Tomei, Jon Favreau, Jacob Batalon, and Tony Revolori. The film also reportedly features a number of new and returning faces, some of which have been confirmed, some of which have not, which include Benedict Cumberbatch, Benedict Wong, J.K. Simmons, Alfred Molina, Jamie Foxx, Rhys Ifans, and Thomas Haden Church.
The first trailer for Spider-Man: No Way Home teased a number of villainous returns from around the Spider-Verse, which include characters from both of Sony's former Spider-Man films from Sam Raimi and Marc Webb, starring Tobey Maguire and Andrew Garfield, respectively. Thus far the only real villain that's been shown in full is Molina's Doc Ock. Posters for the film have shown various teases and allusions to other characters, including Green Goblin. However, the film continues to be a source of great speculation, with Marvel playing things very close to the chest in terms of what the studio will and won't confirm.
Related: Next No Way Home Trailer Must Show Maguire & Garfield (Or Risk Disappointing)
Now, Sony has revealed that the new trailer for Spider-Man: No Way Home will release tomorrow, November 16, which will surely shed some more light on the various mysteries the film holds. Fans have been fervently awaiting another look at the film in anticipation of its release on December 17, hoping to get just a little more insight and spoilers before catching all the reveals upon release. The hype is exceptionally high for the film, being one of the bigger properties for both Marvel/Sony. Both studios likely have very high expectations for the film, even during a pandemic, as Far From Home pulled in $1.1 billion at the global box office.
Spider-Man: No Way Home is the last of the series that Holland is contracted for, so the future of the franchise and the character are unclear at the moment. However, the release of the film, which promises to shake things up in the MCU in a big way, will surely spell out what's next for the web-slinger. Revealing that now, however, would likely spoil the surprises in store. Holland's next outing will be the first live-action version of Uncharted co-starring Mark Wahlberg, which releases next year.
Holland's dance card appears to be wide open post-Uncharted. Being still in his 20s, the actor has the potential to continue on in the role of Spidey for decades to come, if that comes to be. With so much set-up and anticipation building toward the culmination of the "Homecoming" trilogy of Spider-Man films, it's a milestone for the actor that has helped redefine the character for a whole new generation. It's unlikely that any other film releasing in December will have the same impact that Spider-Man: No Way Home will have, both in terms of entertainment and box office, which is a good sign that Holland will be back in the tights sooner rather than later, and Spider-Man will continue swinging his way through the MCU and beyond.
Next: How Doctor Strange Breaks The Multiverse - No Way Home Theory Explained
Source: Sony