SpongeBob SquarePants Fans Praise Al Roker's Spot-on Impression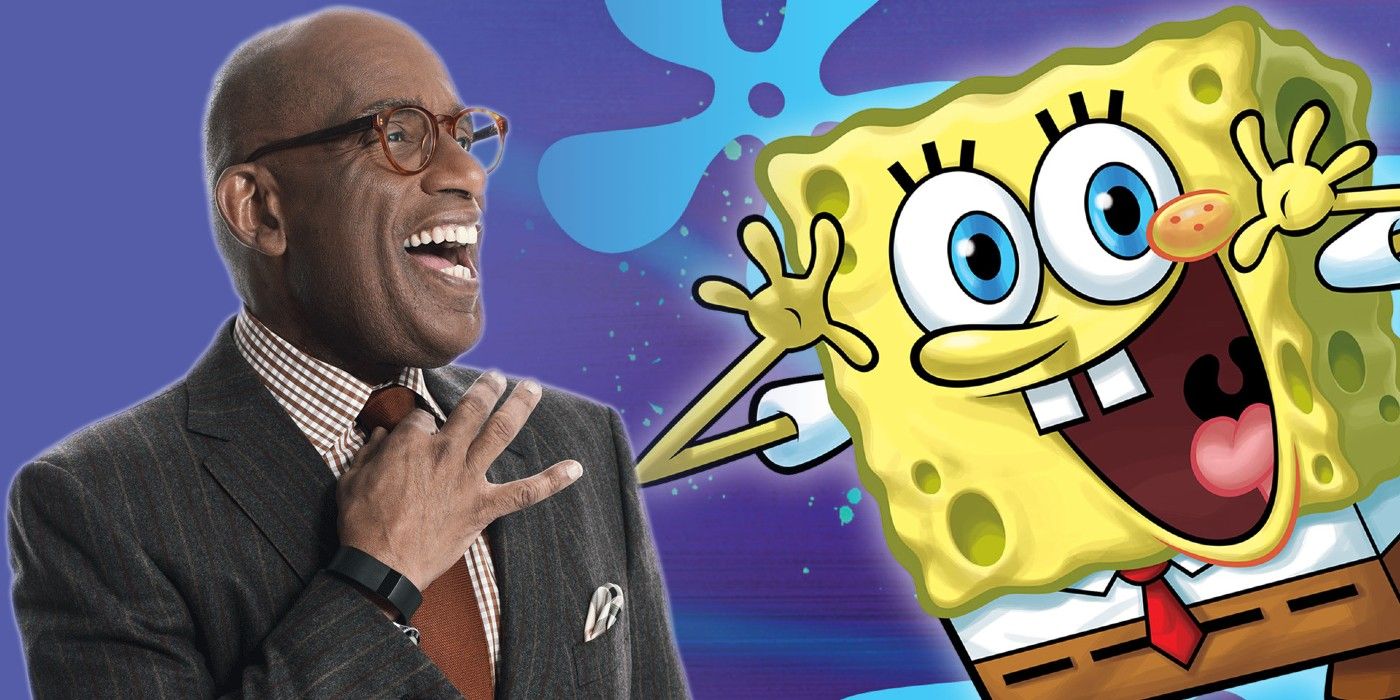 SpongeBob SquarePants fans are praising Al Roker's spot-on impression during the Macy's Thanksgiving Day Parade. The television personality, best known as a weather presenter for NBC and CBS, began hosting the iconic parade back in 1995 alongside Willard Scott and Katie Couric. In recent years, the meteorologist has split his hosting duties with Savannah Guthrie and Hoda Kotb.
Macy's Thanksgiving Day Parade, which is the world's largest parade, is an annual event held in New York City on Thanksgiving Day. Beginning back in 1924, the parade is not only a staple of the holiday season, but it's also a hallmark of the Macy's department store chain. The three-hour-long event features hundreds of floats, balloons, performers, and acts. Since 2004, one of the event's most recognizable balloons features the children's cartoon character, SpongeBob SquarePants. Tom Kenny has voiced the character since the show began back in 1999. Because Kenny's voice for the character is so iconic, it often lends itself to impressions from fellow celebrities.
Related: SpongeBob SquarePants: Why Squidward Is Always So Miserable
Fans of the classic TV show SpongeBob SquarePants took to Twitter to praise Roker's spot-on impression of the character during the Macy's Parade. Roker's impression is short and to the point, with the weatherman simply saying the character's name in the iconic voice. However, it still left fans impressed. Some Twitter users claimed the impression was "almost spot on," while others questioned "why is Al Roker's SpongeBob impression so good?!" View some tweets of fans praising Roker for his SpongeBob impression below:
Click here to view the original post
Click here to view the original post
Click here to view the original post
Click here to view the original post
Roker is no stranger to acting, having appeared in numerous films and TV shows over the years. While the weather anchor typically appears as himself in his roles, he has dabbled in character voice work as well. Roker has voiced characters in The Proud Family, Quest for Camelot, and Cloudy with a Chance of Meatballs. The 67-year-old anchor's dedication to his work could also explain why his SpongeBob impression is so good. For example, Roker once set the Guinness World Record for the longest uninterrupted live weather report, which lasted for 34 hours. The meteorologist also serves as an inactive American Meteorological Society Television Seal #238.
With Nickelodeon recently confirming 52 new episodes of SpongeBob-related content in the works, the popular underwater character is not going anyway any time soon. Although Roker's voice is nearly just as iconic due to his decades-long career, it seems the weatherman's recent impression has left a big splash. Since Roker has appeared in cameos in various movies and TV shows, it leads one to wonder if his recent impression may lead to a cameo in SpongeBob SquarePants sometime in the future.
Next: SpongeBob SquarePants: Krabby Patty's Secret Is Pearl's Whale Vomit - Theory Explained
Source: Various (see links above)