Star Trek: Captain Kirk's Phaser Rifle Used In One Episode Sells For $615k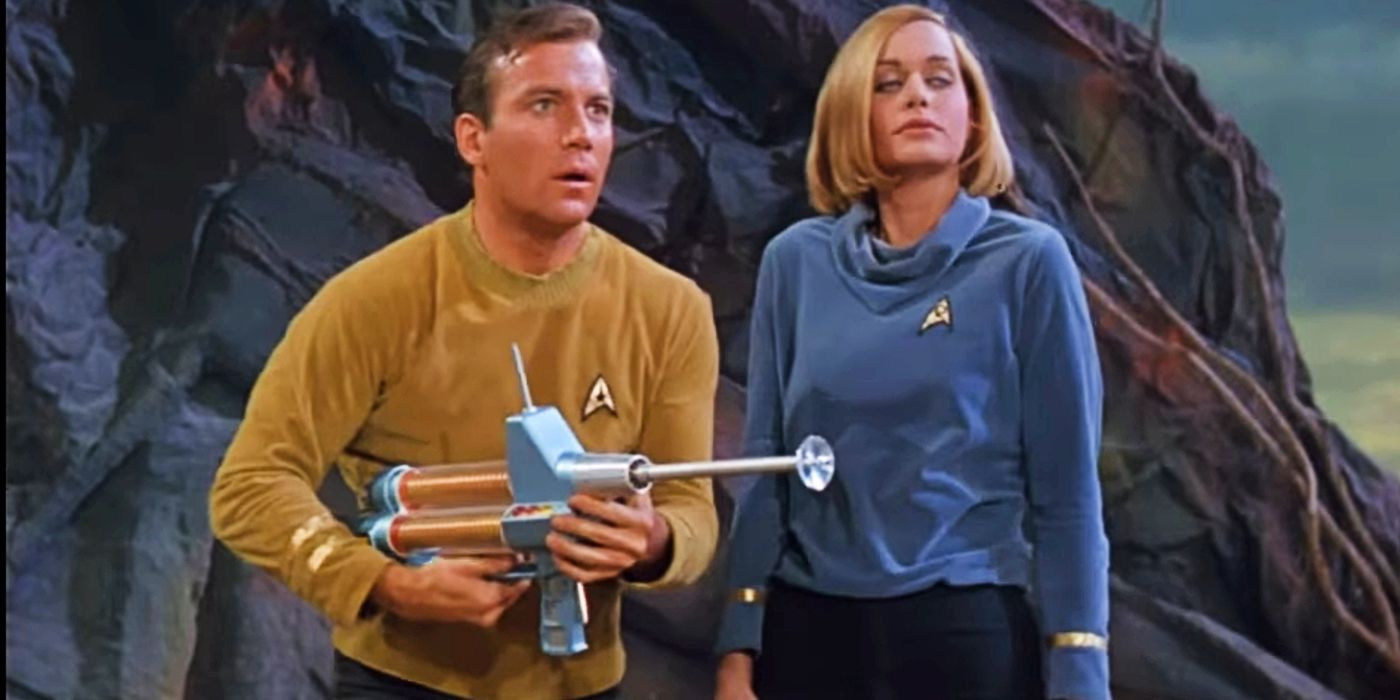 Captain Kirk's vintage original Phaser Rifle from his debut appearance on Star Trek reportedly sells at auction for $615,000. The science-fiction franchise has earned itself legendary status over the years, first airing in the United States on NBC in September 1966. Created by Gene Roddenberry, Star Trek: The Original Series follows the intergalactic travels of the USS Enterprise as they search the vacuum of space for new civilizations. Star Trek: The Original Series ran for three seasons and has since been transformed into a multitude of spinoff shows, film franchises, and a legion of other media.
Over the years, Star Trek has been no stranger to the world of collectibles, locking down retail space wherever seems feasible. Trekkies can get their fill of these franchise items anywhere from lines of toys and figurines to board games, backpacks, and lunch boxes. For mega-fans who yearn to build a closer relationship with the show, memorabilia from the set have been auctioned off over the years as well. In 2002, the original Star Trek TV series "command chair" and "platform" were auctioned off for an astounding $304,750.
Related: Why Enterprise Is Canon In Both Star Trek Timelines
Now, Heritage Auctions reportedly sells Captain Kirk's vintage original Phaser Rifle from Star Trek: The Original Series for $615,000. The Phaser Rifle was used in the second pilot episode, entitled "Where No Man Has Gone Before," which effectively launched the show as fans know it. And, because the episode was the first to replace Christopher Pike with James T. Kirk, the prop accompanied Shatner as he made his Star Trek debut.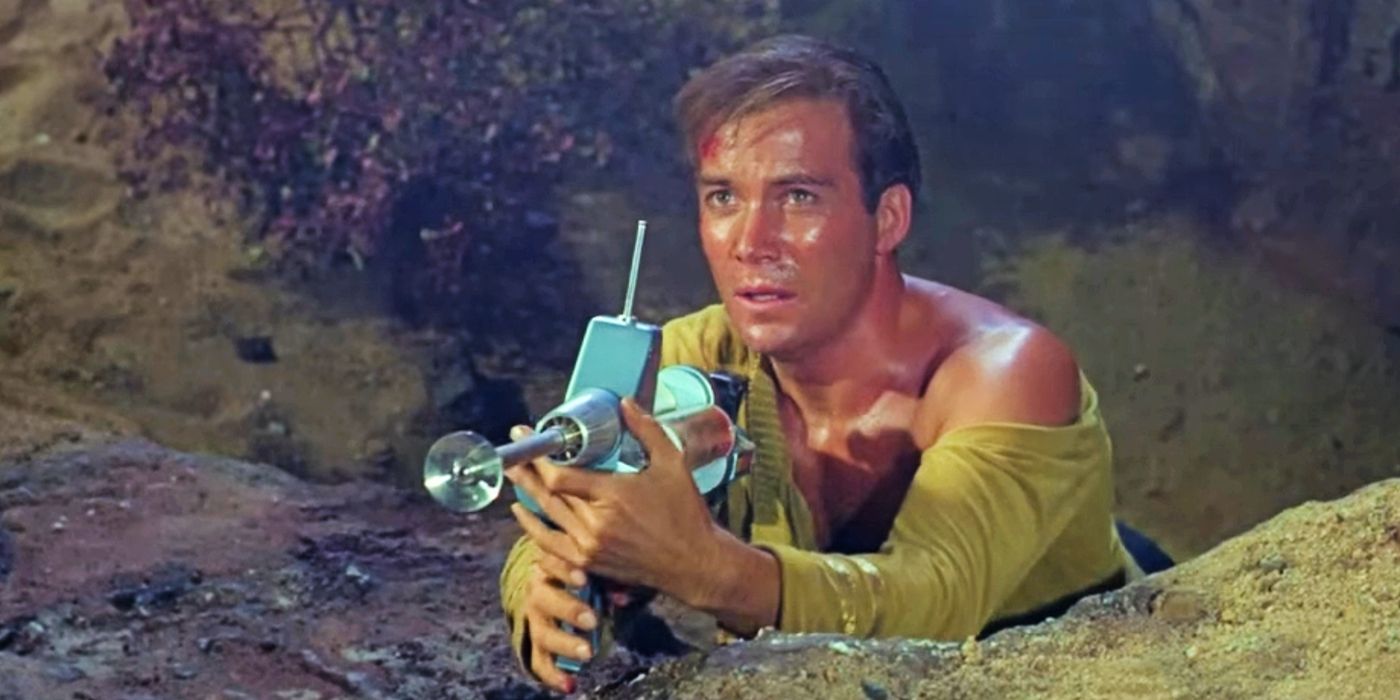 The sci-fi franchise has auctioned off its fair share of memorabilia over the years, with Kirk's Phaser Rifle seemingly the latest in a long line of sales. In 2006, a spacesuit that Dr. McCoy wore in the episode "The Tholian Web" was auctioned off for over $120,000. In 2016, Kirk's Starfleet tunic and pants from the original series earned the winning bid of $72,000. The list goes on for these highly sought-after pieces of TV history, and as far as Star Trek memorabilia is concerned, it will likely only keep growing.
However, although this is an astonishing transaction, it is not the first time that Captain Kirk's Phaser Rifle has been successfully sold. In 2013, the same Star Trek item sold for over $231,000 at a Julien's Hollywood Legends auction, with the only differences from then to now being a new owner and about $384,000. The Phaser Rifle was clearly good for more than only protecting the legendary Captain; the famous piece of memorabilia has seemingly furnished a small fortune in regards to its return on investment. If it maintains that current value growth rate, it could hypothetically sell for well over a million dollars in another eight years, which is not too shabby for an old prop from the 1960s.
Next: Star Trek: How Old Every TOS Main Character Was At The Start & End
Source: Heritage Auctions