Star Trek: Discovery Star Credits Whoopi Goldberg for Her Success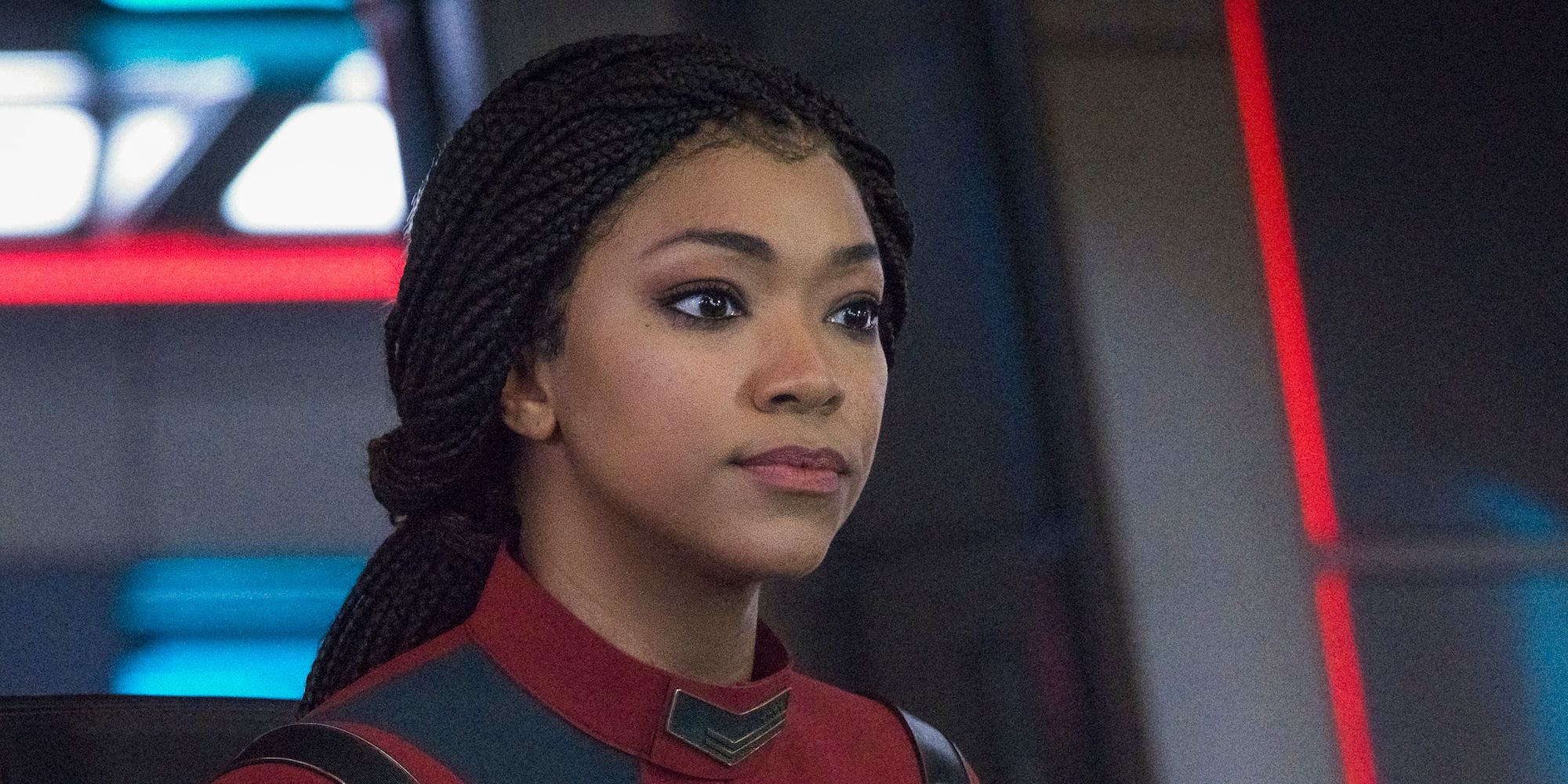 Star Trek: Discovery star Sonequa Martin-Green paid homage to the Black women of Star Trek while speaking with Whoopi Goldberg. As of Discovery season 4, Green has become the first Black woman to portray the captain of a ship in the Star Trek universe. Her character, the xeno-anthropologist Michael Burnham originally started the series as a disgraced mutineer hired as a science officer, but eventually worked her way up to the captain's chair. The first two episodes of Discovery season 4 have already aired, with the following episodes set to air on Thursdays.
The Star Trek franchise has an imperfect but consistent history of bringing Black women to television, beginning with the casting of Nichelle Nichols as Uhura in The Original Series, which aired from 1966 to 1969. That series was the first American television program to air an interracial kiss, between William Shatner's Captain Kirk and Uhura. Although the show was ultimately short-lived, it made huge strides for the representation of Black women on television in the time period.
Related: Discovery Season 4 Changes Star Trek's Holodeck (& Gets It Very Wrong)
Speaking with The View, Sonequa Martin-Green explained that for a long time she felt the weight of representing Black women with this new role fell entirely on her shoulders. However, she shifted her perspective and realized that she wouldn't be in the position she was in without her forebears Nichelle Nichols and Whoopi Goldberg, who starred in Star Trek: The Next Generation. She acknowledged to Whoopi that "I am your accomplishment, and I thank you." Read the full quote below:
But I also want to say that making history in this way and being cemented in history in this way, as the first Black female captain of a Star Trek show, what I have learned -- I've been growing a lot lately and changing a lot on the heels of losing my parents -- and I realized that I was very self-oriented about it all. And I thought it was up to me to do it perfectly and do everything right, to pay homage to the people that came before me.

[It's not only my accomplishment,] it's the accomplishment of those who have come before me. I simply stepped onto the path that was already laid for me by . . . Nichelle [Nichols] and by you, [Whoopi]. And so, I am your accomplishment, and I thank you.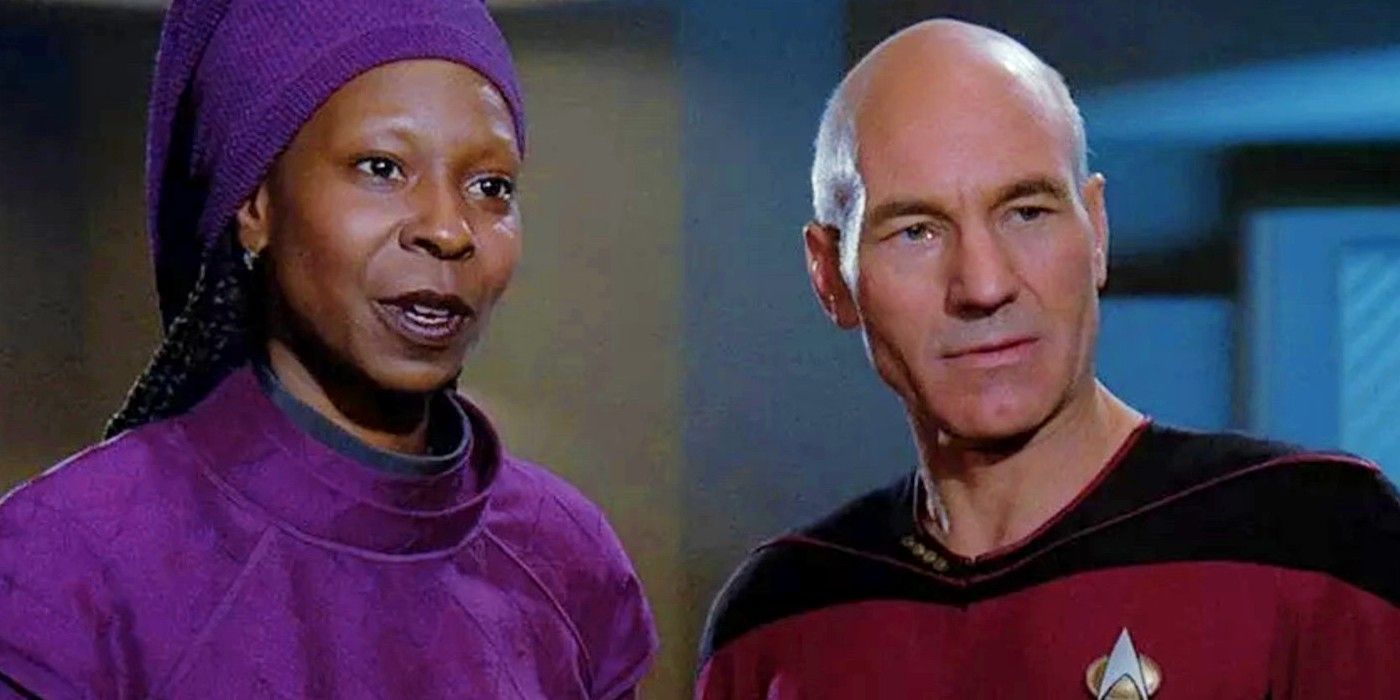 On TNG, Whoopi Goldberg played Guinan, the bartender on the USS Enterprise-D's watering hole the Ten-Forward Lounge. It was a recurring role that she repeated in 28 episodes across 4 seasons of the show, also appearing in two films: Star Trek: Generations and Star Trek: Nemesis. She is also currently set to reprise the role in the upcoming Picard season 2, which is a Paramount+ original following Patrick Stewart's Captain Jean-Luc Picard through his later years.
Star Trek: Discovery is certainly breaking new ground, but it isn't groundbreaking in a vacuum. It is a product of the Black women who have guided Star Trek throughout the show's long history, which has spanned over half a century at this point. This tender moment where Sonequa Martin-Green acknowledges and pays homage to the women who made her role possible is certainly going to satisfy fans across the board.
Next: How To Watch Star Trek: Discovery Season 4 In The UK & Internationally
Source: The View