Subaru Solterra Is The Company's First Electric Car, And It Looks Great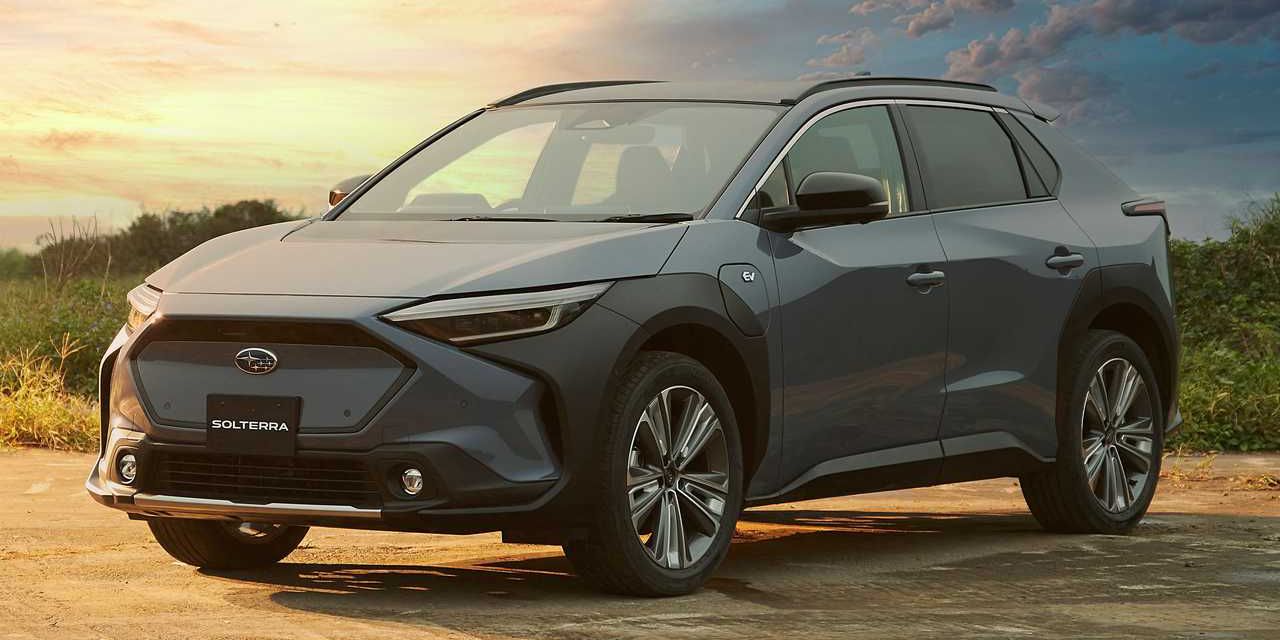 The automotive world is one that never sleeps, and as further evidence of that, Subaru just revealed the Solterra as its first all-electric car. While there are still plenty of gas-powered vehicles on the road, it's obvious that the market is quickly shifting to EVs. Whether it be Tesla, Rivian, Chevy, Ford, or anyone else, the electric vehicle market is bigger and more exciting than it's ever been.
As all of this has been going on, one company noticeably absent from the party is Subaru. Despite being a fairly popular and well-known brand in the automotive world, Subaru's current lineup is sorely lacking any kind of EV. It has a couple of hybrid options, sure, but Subaru's presence in the electric niche leaves a lot to be desired. At least it used to.
Related: Tesla Model 3 And Y Are Nearly $10,000 More Expensive Than A Year Ago
On November 11, Subaru officially took the wraps off the Solterra — the company's first all-electric vehicle. Subaru's been teasing the car for a few months now on its website and social media, but this is the first time its full design and spec loadout have been revealed. Design-wise, the Solterra is an interesting beast. It's a large five-passenger SUV with a shape similar to a Subaru Outback. It pairs that Subaru body with sharp lines and a front that's reminiscent of recent Toyotas — something that's unsurprising considering the Solterra was created in partnership with the company. While looks are entirely subjective, the Solterra is a pretty striking package. It's certainly a modern take on the known Subaru aesthetic, but it holds itself back from being too outlandish like a Tesla Cybertruck.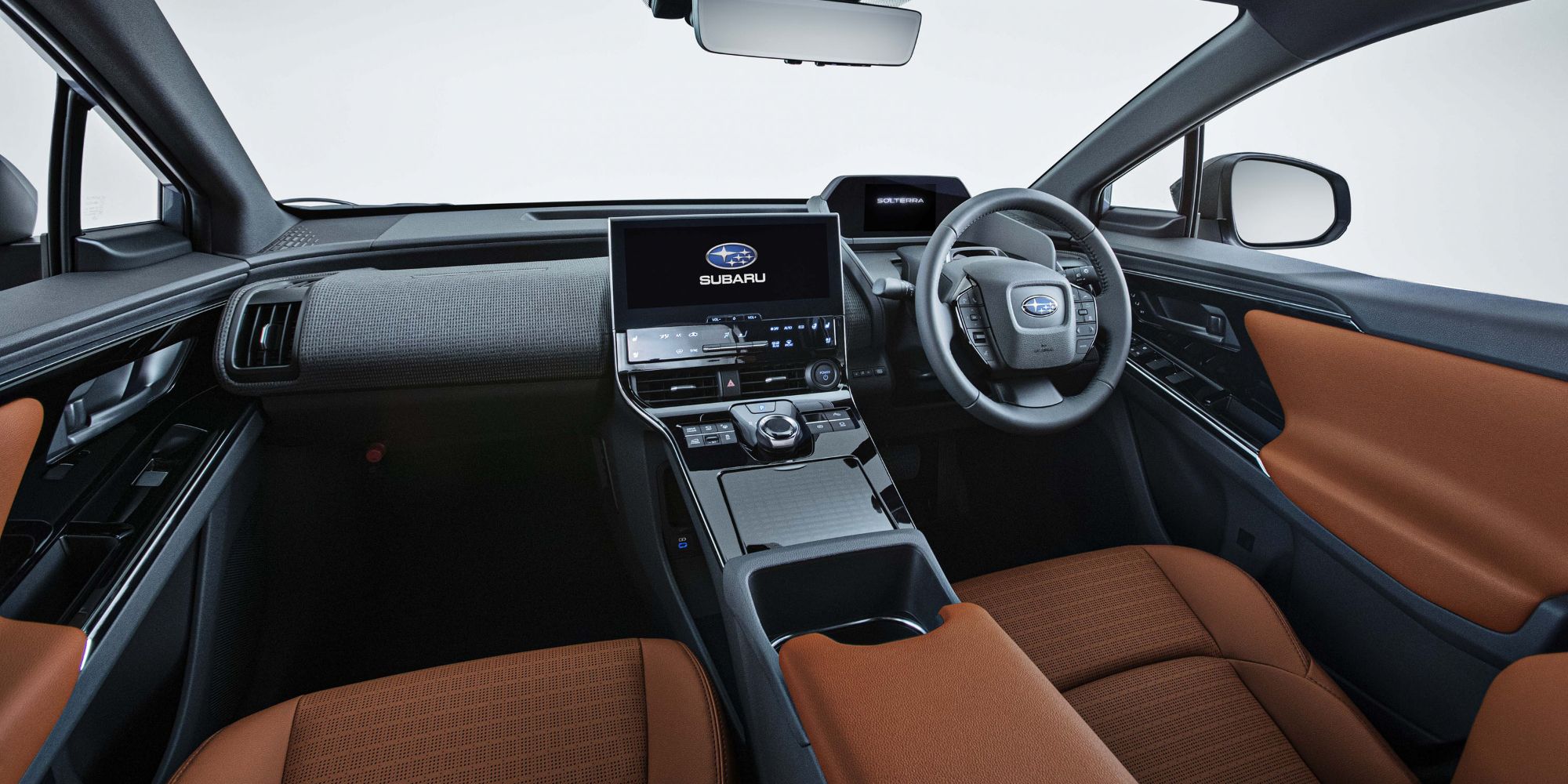 The interior of the Subaru Solterra continues this same approach. There's a large touchscreen display in the center console for navigation, media playback, etc. Unlike some EVs, however, that display is also paired with a bunch of 'legacy' features. There's a round steering wheel, two stalks flanking either end of the wheel, and plenty of physical buttons all throughout the car. Some automakers have tried cramming all of their controls exclusively on touchscreens, but that's certainly not the case with the Subaru Solterra. Some may look at the inside and find it boring, but personally, this writer thinks it looks fantastic.
Of course, looks are just one part of the equation. The Subaru Solterra certainly makes an impression with its design, but does it have the specs to back it up? There will be two models of the Solterra to choose from — one with FWD and another with AWD. The FWD variant has a 150kW 'AC synchronous motor' powering the two front wheels for a total output of 201 horsepower. The AWD Solterra, by comparison, has two 80kW motors for the front and the rear. This creates a total power output of 160kW and 214 total horsepower. The different models also come with different ranges. The FWD Solterra has the best range at 329 miles, whereas the AWD version is rated for 286 miles. Subaru hasn't detailed charging times just yet, though it has confirmed the Solterra supports 150kW speeds using DC fast charging.
As a Subaru fan, the Solterra looks like a great package. The design is familiar yet upgraded, the interior doesn't look like it belongs in a spaceship, and the estimated range should be more than enough for most drivers. What it'll really come down to is price. With other electric SUVs like the Rivian R1S coming soon, Subaru needs to make sure the Solterra stands out from its more eye-catching competition. A competitive price could be one way to do that, but as of right now, the company's not saying anything on this front. Regardless of how much it costs, the Subaru Solterra is set to launch sometime in 2022.
Next: Ford Converted A Classic Truck Into An Electric One, And It's Gorgeous
Source: Subaru