Supergirl Cosplay Exactly Recreates 1940s-Style DC Bombshells Costume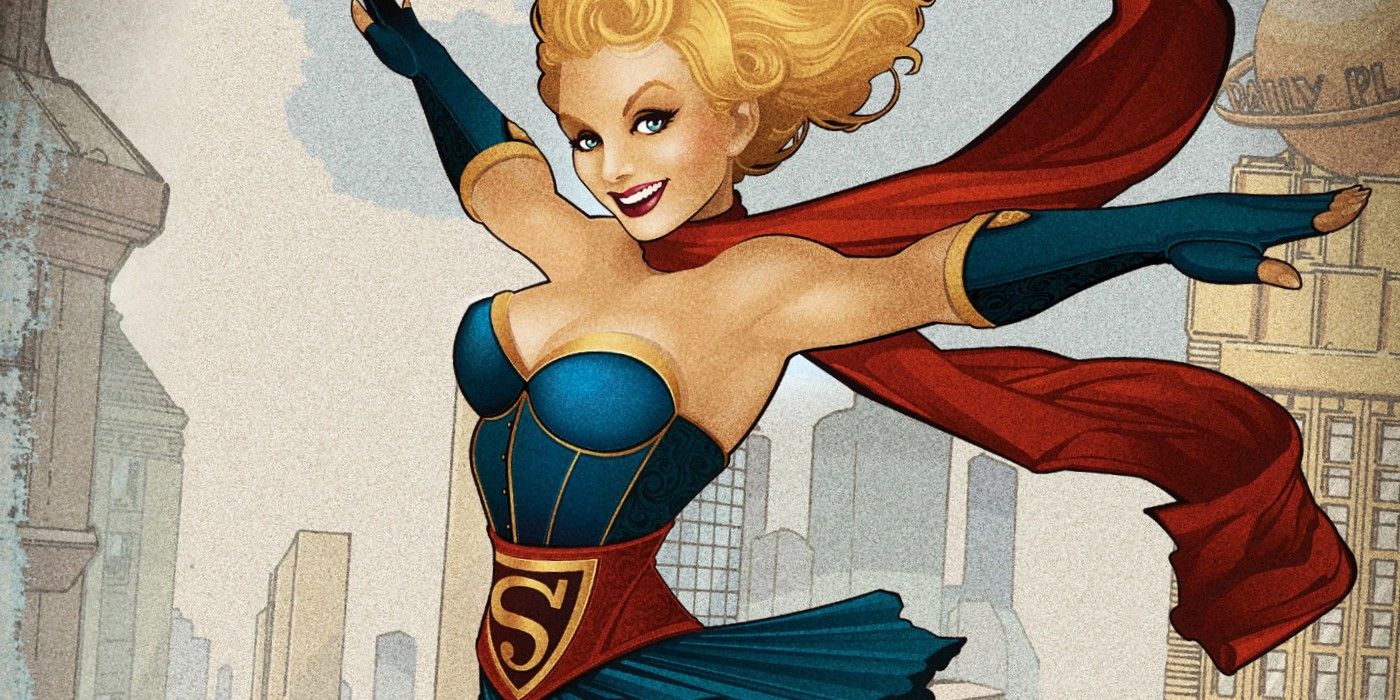 A Supergirl cosplay by @astelvert is bringing back Kara's DC Bombshells look. The pin-up theme of the brand has been a popular one for cosplayers to replicate. It's easily recognizable with its vintage influence, and Kara's outfit is one of the most stunning.
DC Bombshells is a conceptual line that stemmed from pin-up drawings done by Ant Lucia, which were seen at a convention in 2011. These illustrations were eventually turned into a collectible line that began releasing in 2013. Since then, two comic series have been inspired by the line, one in 2015 and the second in 2017. Both DC Bombshells series were written by Marguerite Bennett with a broad variety of artists matching the army of heroines involved in the stories. Characters included in the line - and comics - have included Batwoman, Supergirl, Stargirl, Harley Quinn, Poison Ivy, Catwoman, Mera, and Wonder Woman, among others.
Related: Supergirl Finale's Cover Art Is a Late Entry for Best of the Year
Supergirl's look has returned in a photograph shared by @astelvert on Reddit. She recreated Kara's Bombshell look perfectly, bringing together the vintage influence with the heroine's bright color scheme. The look includes her scarf (replacing her cape), her waist-band symbol (moved down from its usual placement on her chest), and the thigh high boots - complete with the upper slit! Check out the absolutely gorgeous cosplay here:
The attention to detail with the outfit enhances the cosplay's accuracy, with the gold trim on the bodice and gloves. The look is completed with Supergirl's long locks and the inclusion of her pin curl bangs, resembling half of a victory roll. With this look, @astelvert is embodying the bombshell moniker of this DC style and bringing Kara to life. The DC Bombshells style is one of the company's most creative reimaginings, drawing on 1940s style and WWII-era pin-up models, and it has proven to be incredibly popular, from statues to comics and inclusion in video games (not to mention all the amazing cosplay!) Within the DC Bombshells canon, Supergirl - or Kara Starikov - is a Russian fighter pilot, and a member of the real-life Night Witches, becoming a propaganda figure after her powers are revealed.
Like @astelvert's cosplay, the DC Bombshells line finds new aesthetic celebrations of each heroine while maintaining what makes them iconic, exploring their heroism in the context of real-world conflict. The friendships and relationships presented in the series are marked by unity and a desire to make the world better. It also shows how much impact DC's heroines can have on their own, without their male counterparts, with fun twists like Catwoman training Batman. Another DC Bombshells series would be very welcome for franchise and Supergirl fans alike, but for now it's down to awesome cosplay to keep the comics' unique aesthetic alive - a process that's clearly in excellent hands.
More: Supergirl Secretly Understands Why People Hate Superman
Source: @astelvert