Switch N64 Controller Support Added In Super Mario 3D All-Stars Update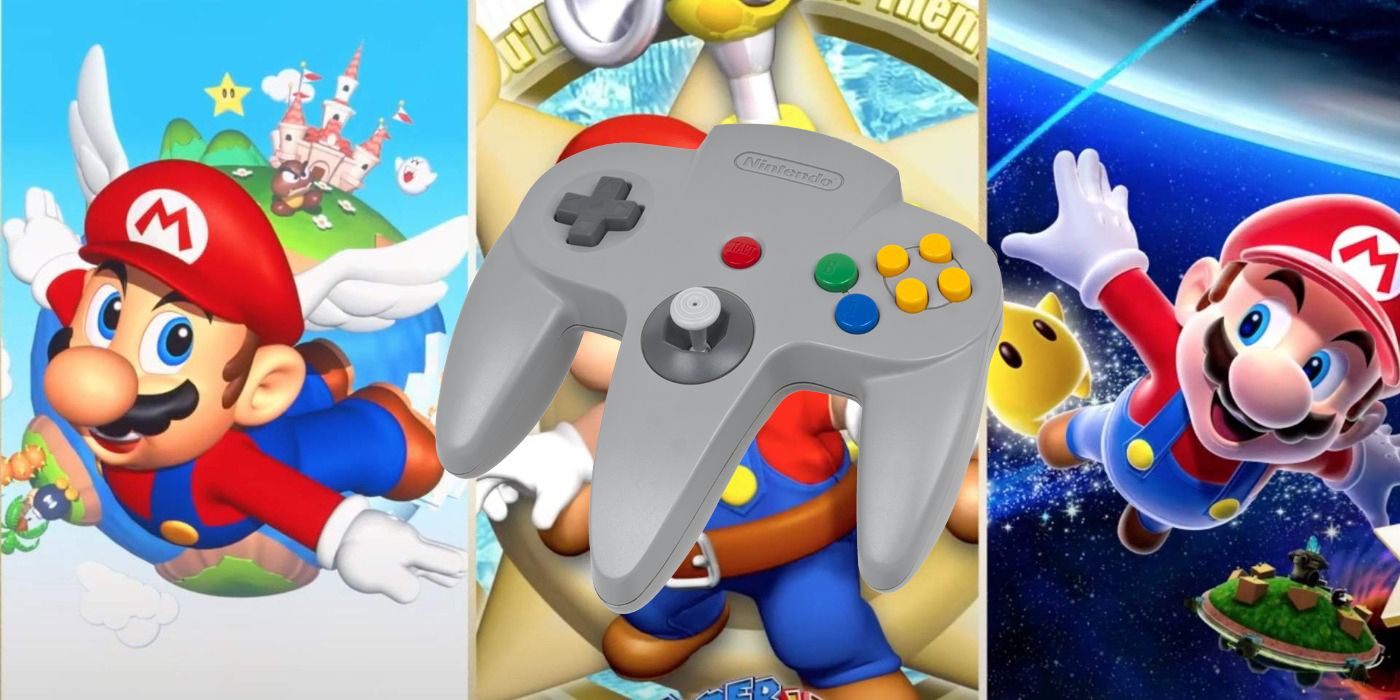 Nintendo has released a new update for Super Mario 3D All-Stars that adds N64 controller support. Nintendo recently released a Bluetooth N64 controller for the Nintendo Switch, which is compatible with the N64 games released as part of the Expansion Pack for Nintendo Switch Online.
The selection of N64 games on Nintendo Switch Online includes Super Mario 64, which was one of the launch games for the system. It is also considered by many to be one of the most important video games of all time, due to its pioneering visuals and 3D level design. This isn't the first time that Super Mario 64 was released on the Nintendo Switch, as it was one of the three games in Super Mario 3D All-Stars, alongside Super Mario Sunshine and the original Super Mario Galaxy. The version of Mario 64 in Super Mario 3D All-Stars has improved visuals, a revamped control scheme, and is based on a later revision of the game, which fixed a number of bugs and exploits.
Related: Nintendo Switch Online: How To Remove Controller Settings From Screen
Super Mario 3D All-Stars has received a new update that adds support for the N64 controller in Super Mario 64. This was revealed in a post on the official Nintendo support Twitter. N64 controller support has been added as part of the Ver. 1.1.1 update, and it's available to download now.
This is the second time that Super Mario 3D All-Stars has been updated since launch, as the game received an update that allowed GameCube controller support in Super Mario Sunshine. Fortunately, the Joy-Cons for the Nintendo Switch can mimic the function of a Wiimote with their gyroscope controls, as can the Pro Controller to a degree, so Super Mario Galaxy still functions in a manner that's similar to the original version of the game on Nintendo Wii.
When the N64 Expansion Pack and its starting lineup of games were first announced, fans were displeased about Super Mario 64 in the Expansion Pack. They felt that this cheapened the existence of Super Mario 3D All-Stars, which was already a source of controversy, due to the fact that Nintendo only made it available for a limited time. The controls for Super Mario 64 in Super Mario 3D All-Stars are tricky to master when using a Joy-Con or Pro Controller, due to the strange way in which Mario turns while moving left or right. Being able to use the N64 controller in Super Mario 3D All-Stars will alleviate some of these issues, as players will be using the original control scheme that the game was designed for, with c-button controls for the camera and all.
Next: Game Boy Advance Mod Turns Console Into A Switch With Joy-Con Support
Source: Nintendo/Twitter