The Beatles Cast Revealed In Full Costume In Images For New Music Biopic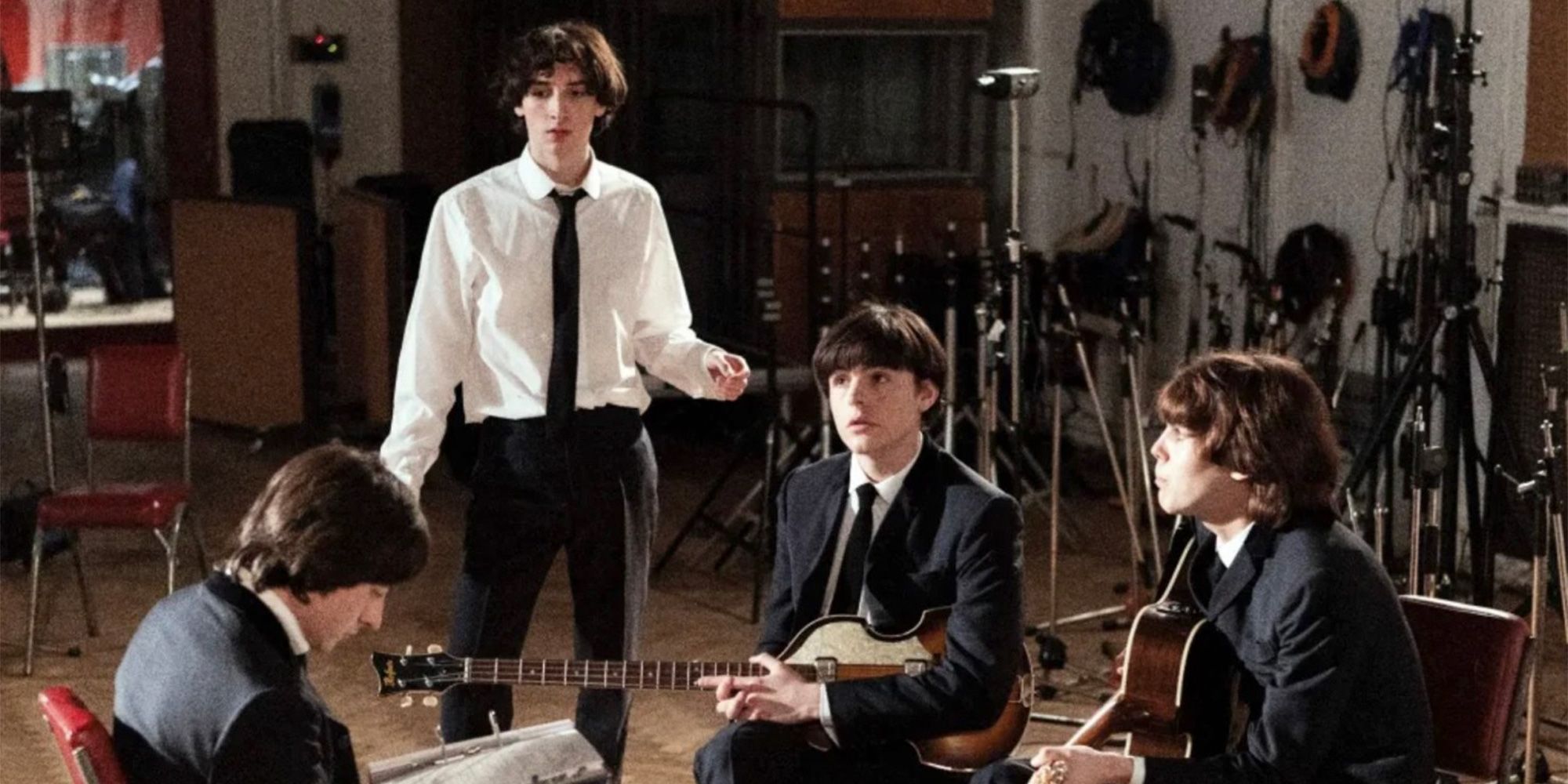 The upcoming biopic Midas Man has dropped a new first-look image showing the cast members who will be playing The Beatles. This week has been a momentous one for fans of the iconic British Invasion group, following the Thanksgiving release of part 1 of the Peter Jackson documentary The Beatles: Get Back on Disney+. This documentary came almost exactly 50 years after the breakup of The Beatles.
Midas Man will follow the life of iconic music manager Brian Epstein, who discovered The Beatles and ushered them to stardom. Although it was originally set to be directed by Jonas Åkerlund, it is now being helmed by Sara Sugarman, the BAFTA-nominated director of Vinyl, who also appeared in the film Sid and Nancy as Abby National. The film, which has a screenplay by Jonathan Wakeman, stars The Queen's Gambit's Jacob Fortune-Lloyd in the lead role along with Jay Leno as TV personality Ed Sullivan. They are joined by Omari Douglas, Eddie Marsan, Emily Watson, and Lukas Gage.
Related: Get Back: Why The Beatles Footage Looks So Weird
Today, EW released an exclusive first-look at who has been cast as The Beatles themselves in Midas Man. The new image shows the cast bringing their iconic rock stars to life, featuring Jonah Lees as John Lennon, Blake Richardson as Paul McCartney, Leo Harvey Elledge as George Harrison, and Campbell Wallace as Ringo Starr. They are donning the suits and mop tops from The Beatles' first period of popularity in the early '60s. Check out the full-size image below: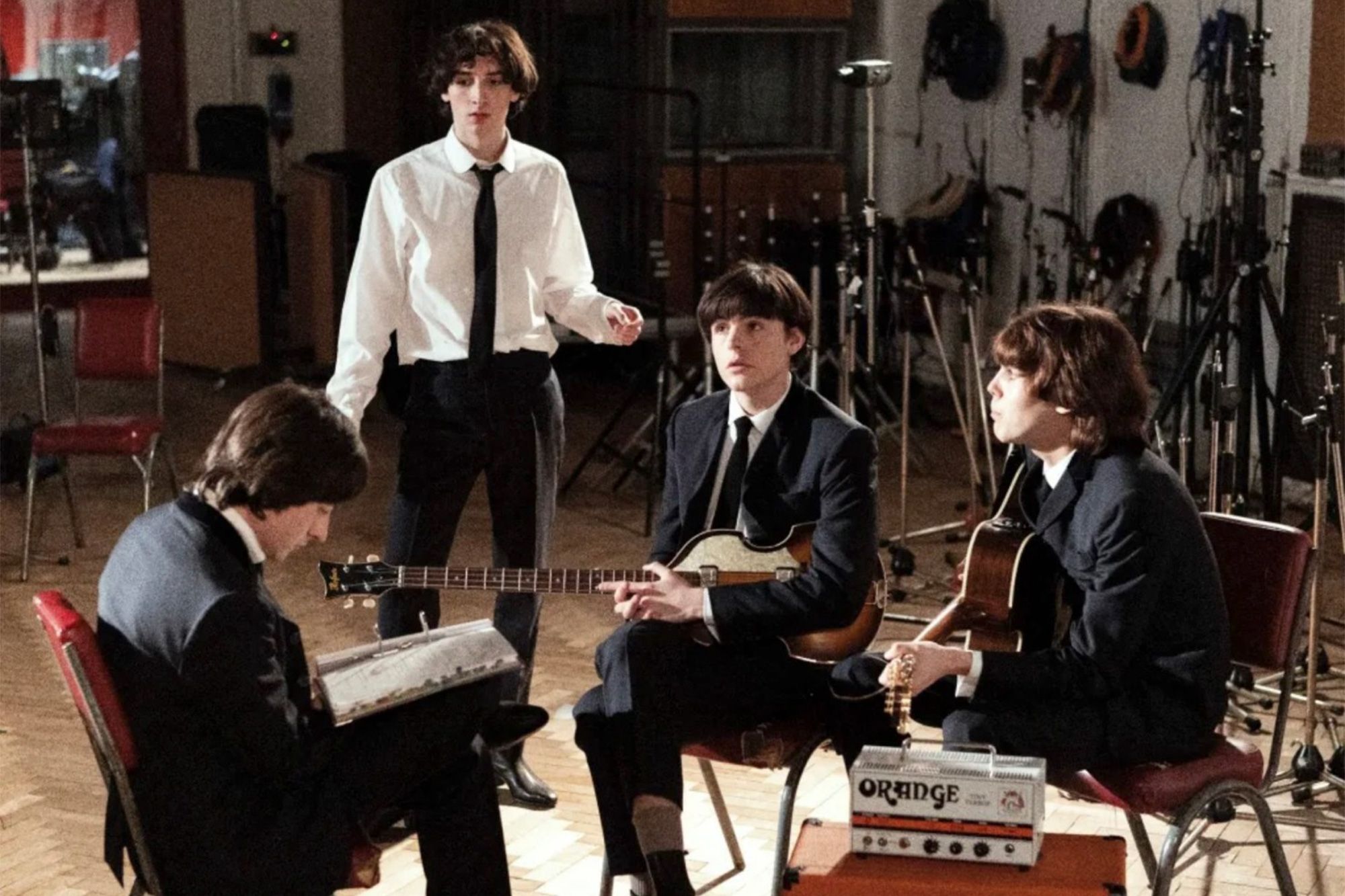 This will be Campbell Wallace's feature film debut, but audiences may have spotted the other performers in previous roles. Jonah Lees has the most robust CV of the foursome, which includes appearing in the Janelle Monáe music video for "Dirty Computer" as well as the golf biopic The Phantom of the Open and the TV series The Letter for the King and Sun Records. Blake Richards' feature experience is limited to the 2018 film Eleven Days, but he is best known as a member of the British boy band New Hope Club. Last but not least, Leo Harvey-Elledge has proved his rock biopic chops by previously portraying Oasis member Liam Gallagher in the film Creation Stories.
Midas Man will be an interesting exploration of the lasting legacy of The Beatles. There has been a lot of media about the central foursome throughout the years. However, shifting the focus to Brian Epstein will both be a good way to breathe new life into their story, as well as exploring the life of a man who is incredibly interesting in his own right.
Next: How Old The Beatles Were During Get Back Sessions
Source: EW