The Expendables 4 Set Video Showcases Jason Statham Fight Scene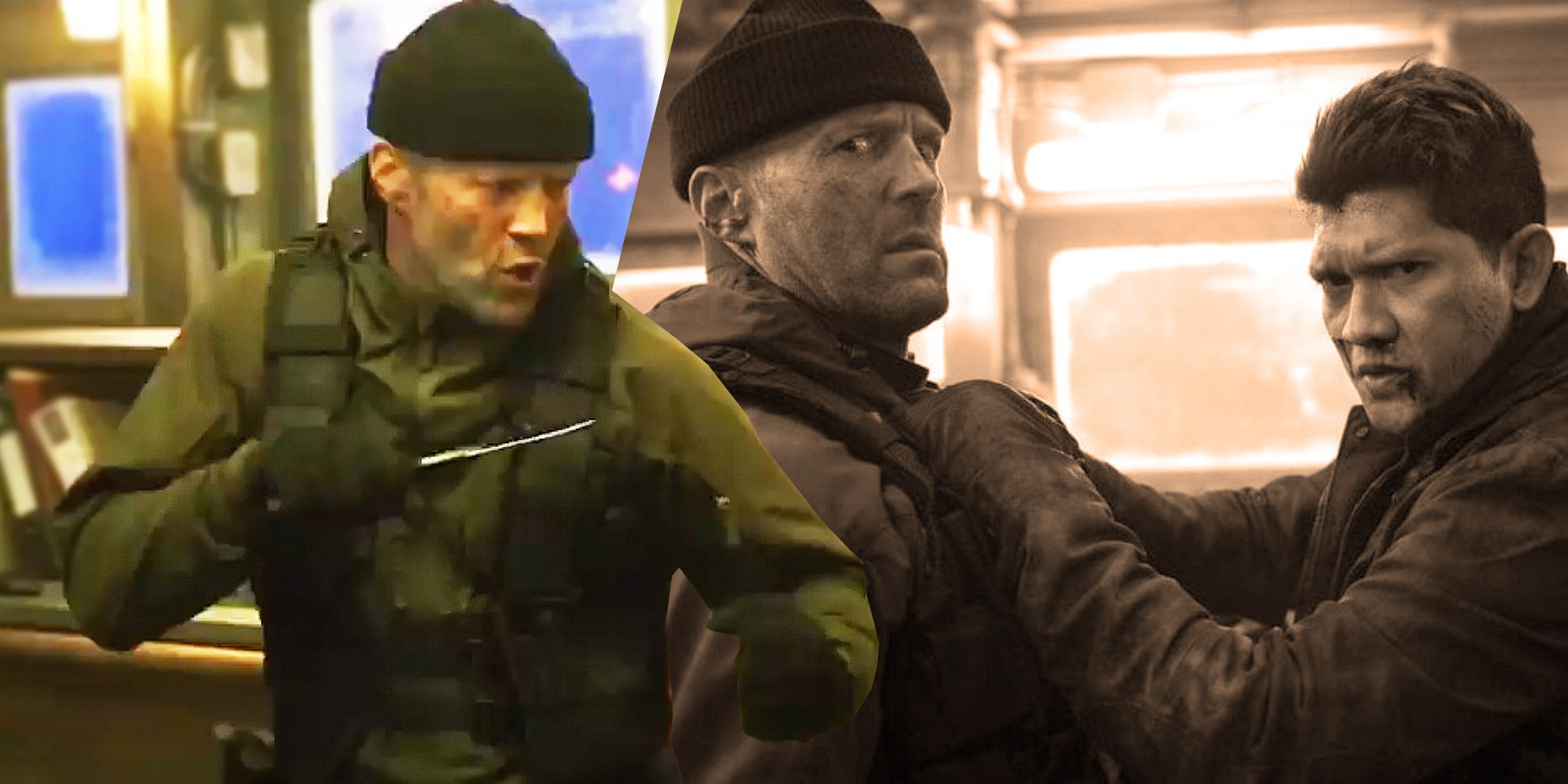 A new set video from The Expendables 4 showcases a fight scene with Jason Statham. The actor returns to The Expendables franchise as Lee Christmas, a member of the rowdy team of ex-military mercenaries who take on high-stakes missions on a global scale. Led by Sylvester Stallone's Barney Ross, the franchise has seen a wide range of 1980s/90s action stars jump into the mix, including Arnold Schwarzenegger, Bruce Willis, Jean-Claude Van Damme, Chuck Norris, Jet Li, Harrison Ford, Antonio Banderas, Mel Gibson, Wesley Snipes, and more.
The Expendables 4 will reunite members from the original Expendables team, including Statham and Stallone, as well as Dolph Lundgren and Randy Couture. Newcomers to the series are Andy Garcia, Megan Fox, 50 Cent, Tony Jaa, and Iko Uwais. Directed by Scott Waugh (Need For Speed, Act of Valor), The Expendables 4 is rumored to be focused on Statham's character more than anyone else, sparking rumors that he's being primed to take over as the franchise lead from Stallone.
Related: Why Expendables 4's Villain Will Change The Franchise
Today, Statham posted a video from the set of The Expendables 4, highlighting a fight sequence that looks to take place on a ship of some sort. Statham wields his character's signature weapon, a knife, as he takes out a group of hostiles in a flurry of martial arts and knife fighting. Statham is seen working through the fight sequences with fellow actors, helping to coordinate the moves with Waugh and the rest of the crew. Also shown is a fight tease between Statham and Uwais, who plays the main villain in the film, which is sure to be a visually exciting match. Check out the video below:
Click here to view the original post
Statham has kept busy with the action genre throughout his career, and shows no signs of slowing down any time soon. The actor starred in director Guy Ritchie's Wrath of Man earlier this year and recently wrapped another film with the director, Operation Fortune: Ruse de guerre, co-starring Josh Hartnett, Hugh Grant, Cary Elwes, and Aubrey Plaza. His next project after The Expendables 4 is Kurt Wimmer's The Bee Keeper, an unconventional action film seeped in the mythology of beekeeping.
As an actor and martial artist, Statham has remained an exciting performer to watch, typically doing most of his own stunts and leaning into the physicality of his roles. Having actors like Uwais and Jaa in the mix for The Expendables 4 is a combination that should make for some strong fight choreography, which will be a welcome addition to the franchise. The Expendables has always been a kind of action movie catch-all to a point, so having a focus on the unique blend of martial arts skills from two renowned international stars on hand certainly ups The Expendables' game in this regard, and may well take it to the next level.
Next: Expendables 4 A Martial Arts Movie? BTS Photo Hints At Franchise Change
Source: Jason Statham