The Hills: Whitney Port Opens Up About Third Miscarriage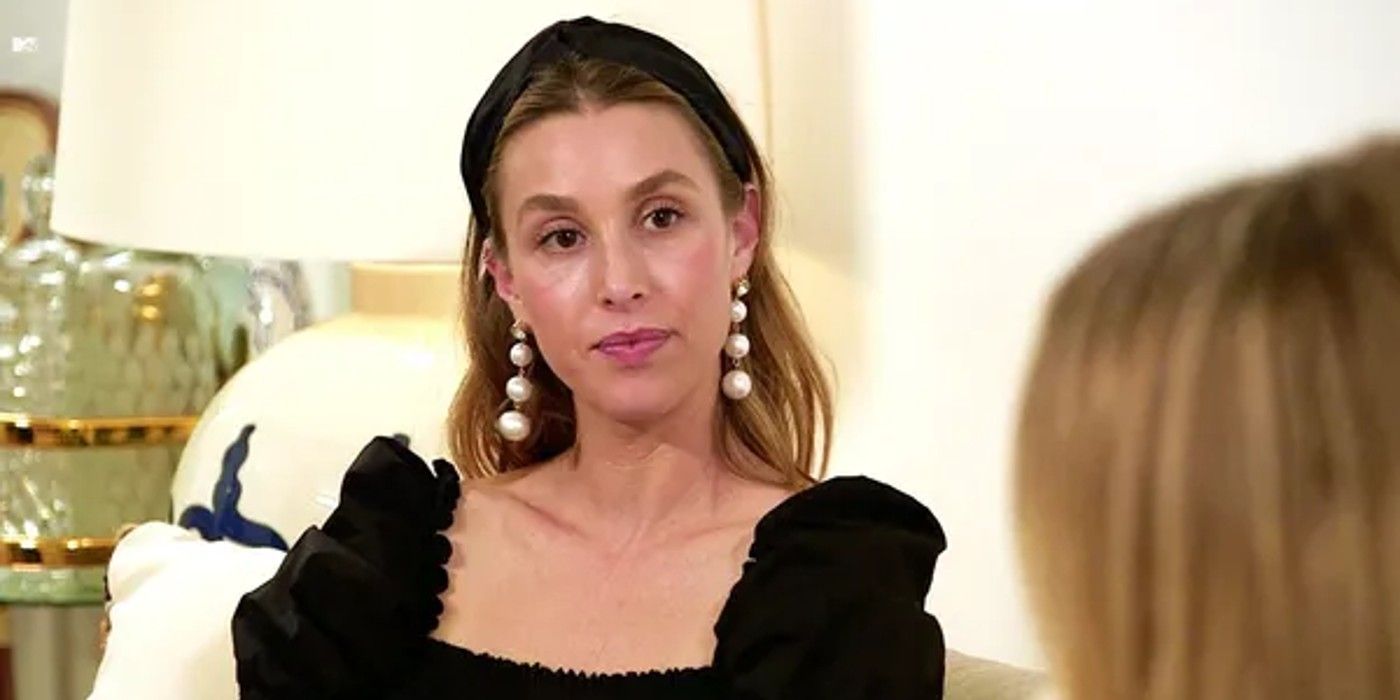 Fans of MTV's The Hills will be heartbroken to hear that fashion designer and author Whitney Port has suffered another miscarraige. Whitney had only just announced the pregnancy earlier this month on her YouTube channel. She said she was seven weeks pregnant at the time. This is Whitney's third miscarriage in the last three years, and her second in last year.
Whitney, 36, and her husband Tim Rosenman have been married since 2015. The couple had their first child, Sonny Rosenman, in 2017. He is now four years old. In July 2019, Whitney revealed that she had had a miscarriage. Then, on Jan. 4, 2021, she announced another devastating pregnancy loss. Whitney also said in a recent Nov. 3 video that she had at some point experienced a chemical pregnancy, which is when a fetus is fertilized but doesn't attach to the uterine wall. With her most recent pregnancy announcement, Whitney said in the video that she had been going to the doctor regularly but was worried that the pregnancy would once again fail.
Related: The Hills: Spencer Pratt Reveals He's 'A Different Person' As A Dad
On Wednesday evening, E! reported that Whitney had announced the pregnancy loss on her Instagram stories. "I'm so sad to say this, and some of you may have watched our latest YouTube episode, but lost the baby. We found out yesterday. I don't even really know what to say here," she wrote. Whitney said that she recorded an audio diary of her thoughts and feelings the night before, and that they would be shared on her podcast soon. "Sending all my love to those of you dealing with this right now. And I don't want to be insensitive by making light of it, but glass half full- I don't physically feel like complete s--t anymore," she wrote.
Whitney's experiences are heartbreaking, especially for those who have experienced similar losses. In the U.S., more than 2 million miscarriages happen each year, per the Centers for Disease Control and Prevention. And unfortunately, because Whitney has had multiple miscarriages and is over 35, she has a relatively high risk of miscarriage if she gets pregnant again. Her willingness to try so many times despite the risks shows incredible bravery and strength.
The one bright spot in all of this is how powerful it is for Whitney to share her experiences, using the massive platform she earned from her time on The Hills. Miscarriages are a struggle that people often carry in silence, afraid to speak out about because of how personal it is and because of the shame they often experience. By being open about her pregnancy losses, Whitney is helping millions of people feel heard and understood.
Next: The Hills: 10 Unpopular Opinions, According To Reddit