The Muppet Christmas Carol: The 10 Best Characters, Ranked
There have been many movie adaptations of Charles Dickens' A Christmas Carol, starting in the silent movie era with the first adaptation in 1908. But there is only one version where Bob Cratchit is a frog, his wife is a pig, and Charles Dickens himself as a blue fuzzy "whatever."
RELATED: 5 Things That Worked in Muppets Now (& 5 That Definitely Didn't)
The Muppet Christmas Carol was released in 1992 and became an instant holiday classic. The combination of Dickens' original story, great songs, and a hefty sprinkling of Muppet magic introduced the audience to characters who were truly unforgettable. From the affable Bob Cratchit to the monstrous Marley brothers, these classic characters were embodied by beloved muppets like Kermit the Frog and endeared themselves to a new generation of moviegoers.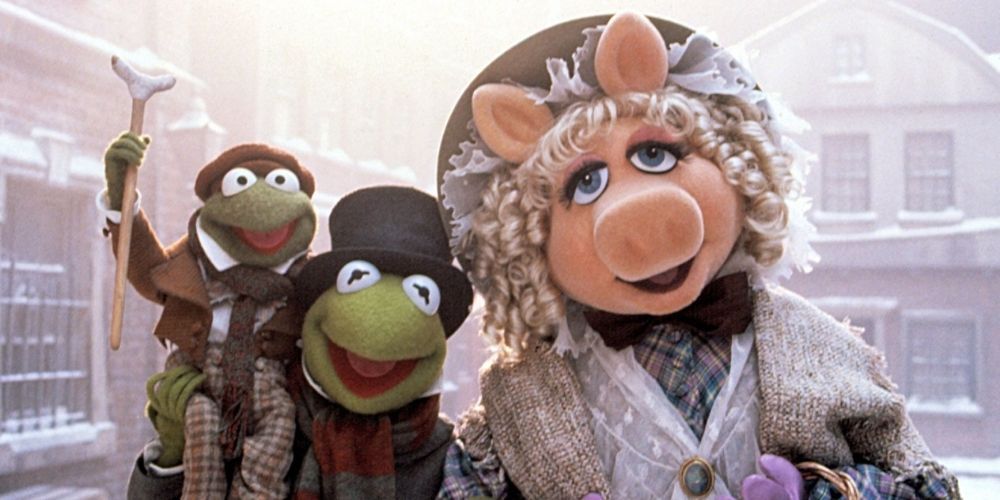 Tiny Tim is the youngest child of the Cratchit family and is prone to breathlessness and coughing fits. The Christmas ghosts show Ebenezer Scrooge (in one of his best iterations) how hard things are for Tim and warn him that he might not survive until next Christmas. This inspires Scrooge to change his ways.
Tim is played by Kermit the Frog's nephew, Robin. Although he is small in stature, Robin's depiction of Tiny Tim is full of hope. During his scenes, he shares uplifting messages for the holiday season. It is Tiny Tim who provides the iconic final line of the movie (and the book it was based on): "God bless us, everyone!"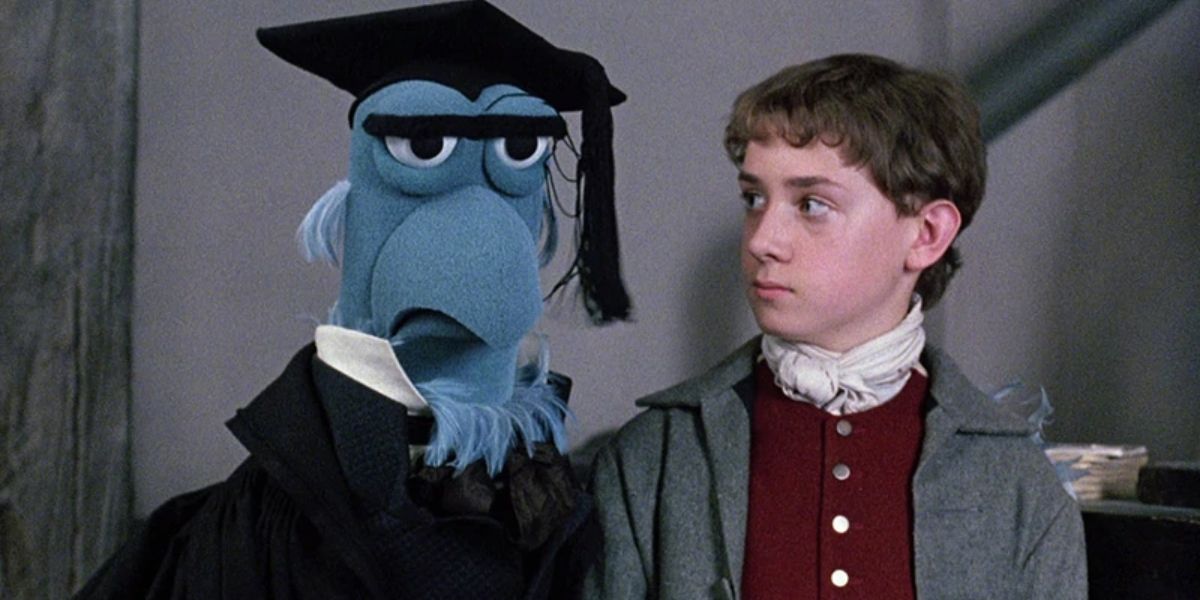 When Scrooge goes back to his childhood, with the Ghost of Christmas Past, he visits his old school and his old headmaster. The headmaster imports his words of wisdom to young Ebenezer, telling him to "work hard, work long and be constructive." He breaks character at one point, telling young Ebenezer that a strong work ethic is "The American Way," hastily correcting it to "The British Way" after prompting from Gonzo (as Dickens).
Although this is not a major role in the movie, Sam the Eagle's no-nonsense demeanor gives the part the gravitas it needs. At the end of the movie, during the number "Thankful Heart," Scrooge takes a Christmas gift to the headmaster at his retirement home.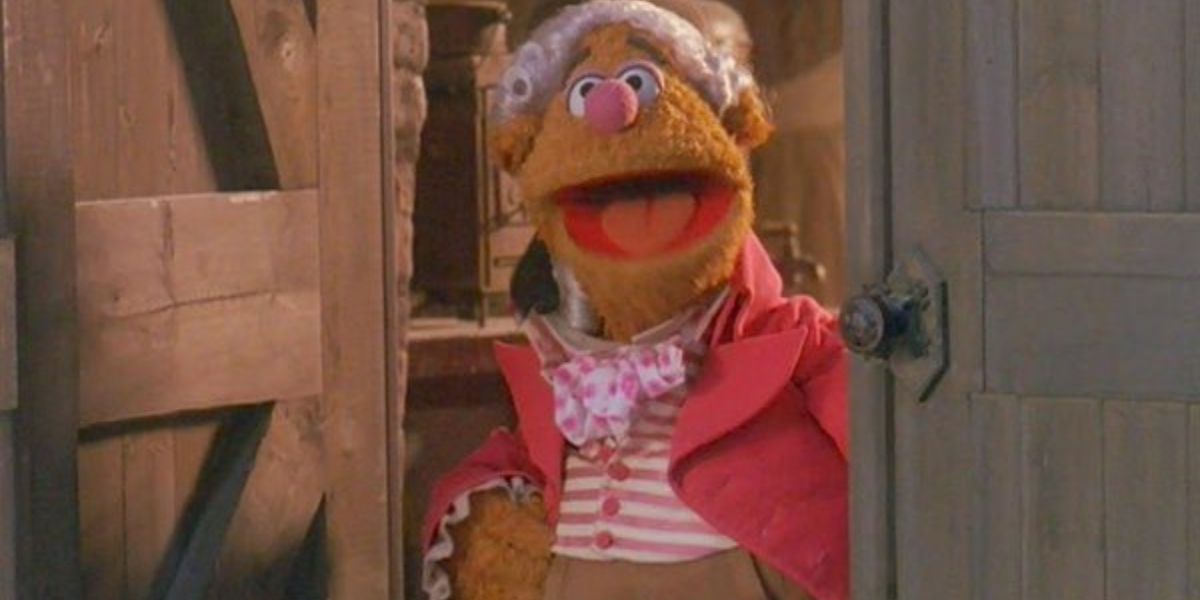 In Charles Dickens' original version, this character was called Mr. Fezziwig. He is renamed Mr. Fozziwig here, after Fozzie Bear who plays him. Fozziwig is the owner of a rubber chicken factory and Scrooge's first employer.
RELATED: The 10 Best Characters in Muppet Babies, Ranked
Fozziwig is the opposite of Scrooge and is "as hard and ruthless as a rose petal." Fozziwig loves Christmas and closes his business for a day to give his staff a Christmas party (unlike Scrooge, who resented allowing his employees the day off at Christmas.) He adores the annual event so much that he plans to hold it twice a year. Fozzie Bear was the perfect casting choice for a man who loves fun and merriment as the muppet typically embodies those characters in numerous films and TV shows.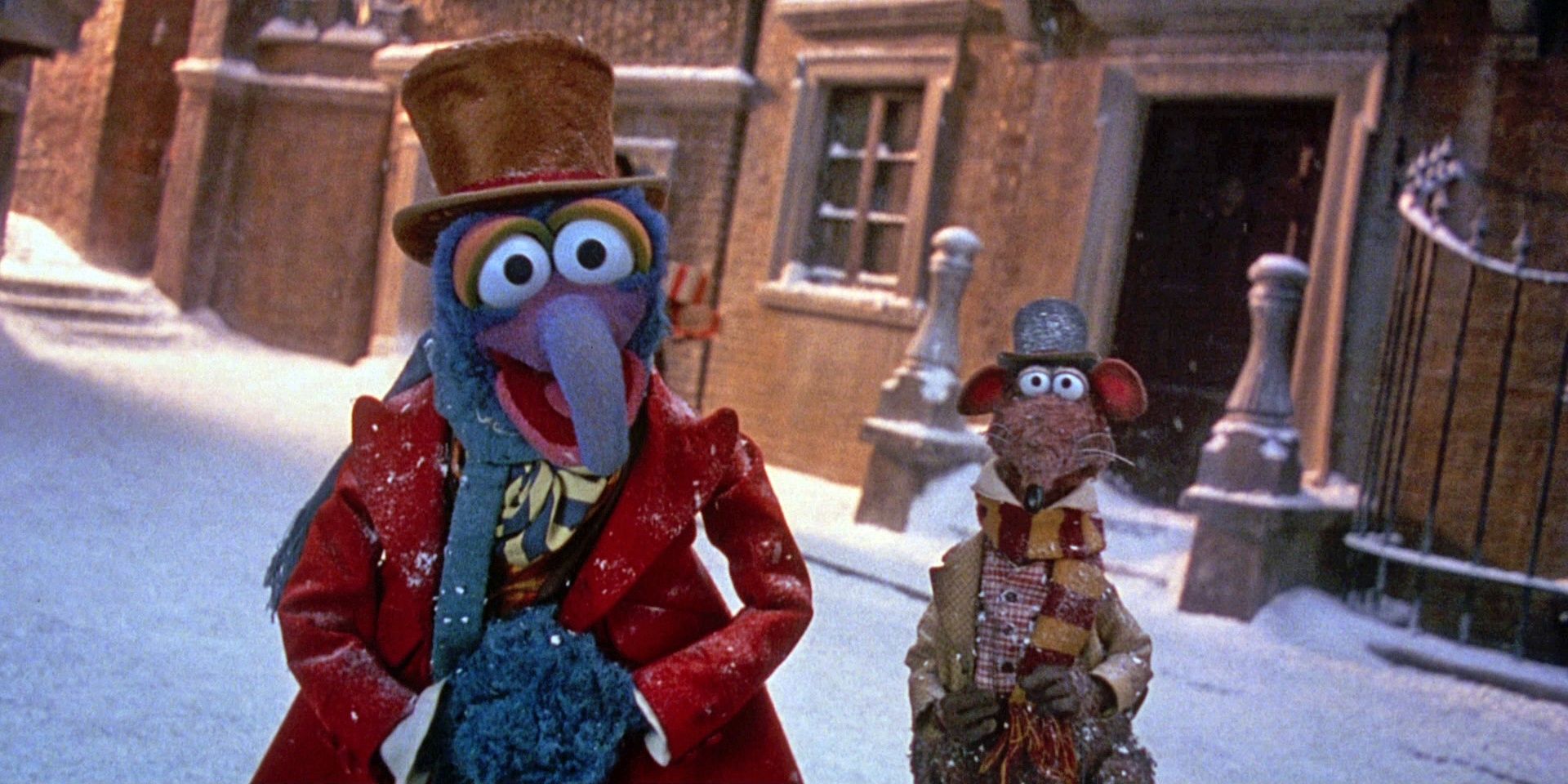 Rizzo is the only muppet in The Muppet Christmas Carol who was not playing a Dickensian character. He appears as himself, accompanying the narrator, Charles Dickens (played by Gonzo), as they follow Scrooge's eventful journey with one of the best versions of the three spirits of Christmas.
He forms a bridge between the 19th-century story and the modern audience and asks important questions like "Should we be worried about the kids in the audience?" and "What did I do with my jellybeans?" When the movie gets too sad or too scary, Rizzo is on hand with comic relief with lines like "Light the lamp! Not the Rat!" He is the perfect sidekick for a blue and fuzzy Charles Dickens.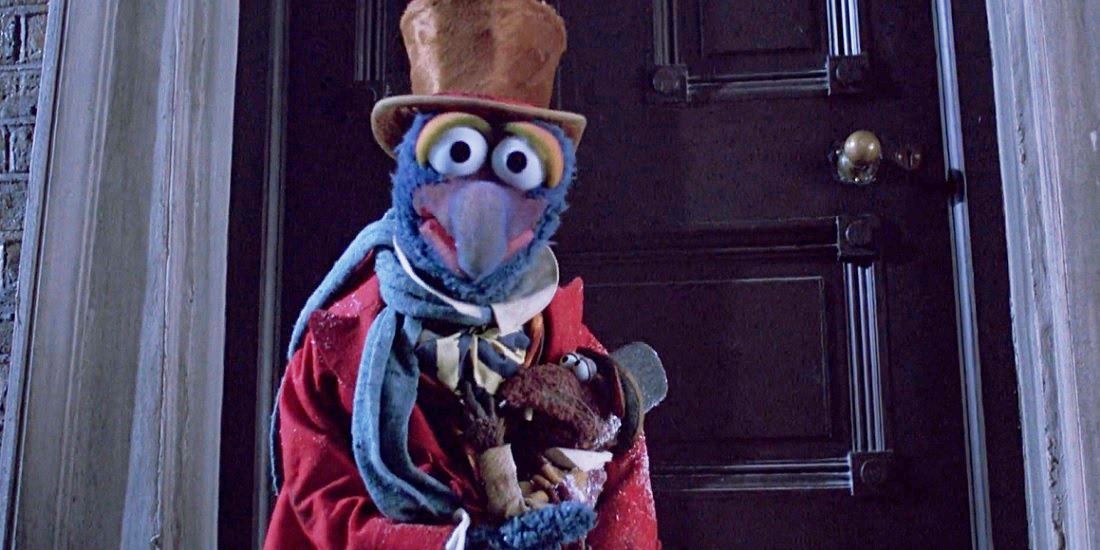 Charles Dickens wrote A Christmas Carol as though he was speaking directly to his readers and included lines like "as close ... as I am now to you." According to Biography.com, Dickens read the story aloud to packed audiences in theaters 127 times, right up until the year of his death.
The Muppet Christmas Carol honored this by including the author as a character in the movie, who is also the narrator. Gonzo and Charles Dickens might not physically resemble one another (apart from the top hat), but Gonzo encapsulates Dickens' sense of adventure and love of storytelling perfectly. He breaks character more than any other Muppet performer in this movie and still delivers classic lines from the book with authority and style.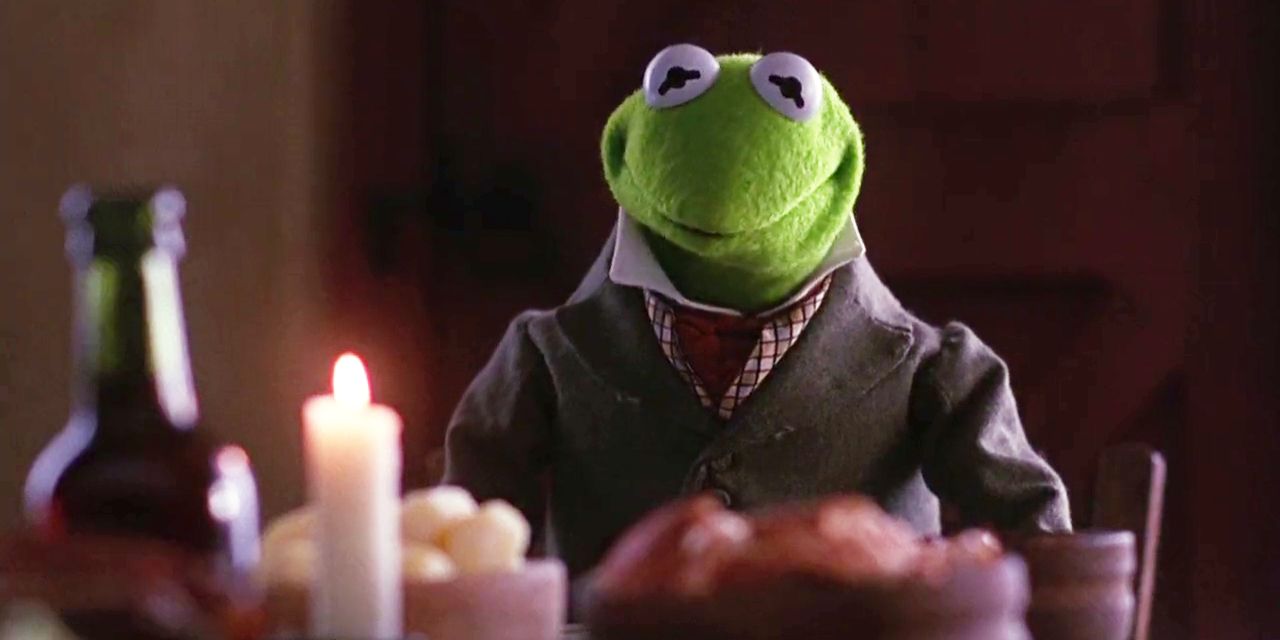 Scrooge's underpaid employee, Bob Cratchit, is the heart of the Christmas Carol story. He's an everyman, an ordinary guy who works hard for little reward and still wants to think the best of people. Cratchit insists at Christmas Dinner that his family toast Scrooge as "the founder of the feast" much to his wife's disgust.
Mild-mannered Kermit is perfectly cast in this role. Despite the hardships in Bob's life - lack of money, difficult boss, a sick child - Cratchit never loses his love for Christmas. This is brilliantly encapsulated in one of The Muppet Christmas Carol's best songs "One More Sleep 'Til Christmas" when he joins the Penguin's Christmas Skating Party (which, admittedly, is not part of Dickens' original novel.)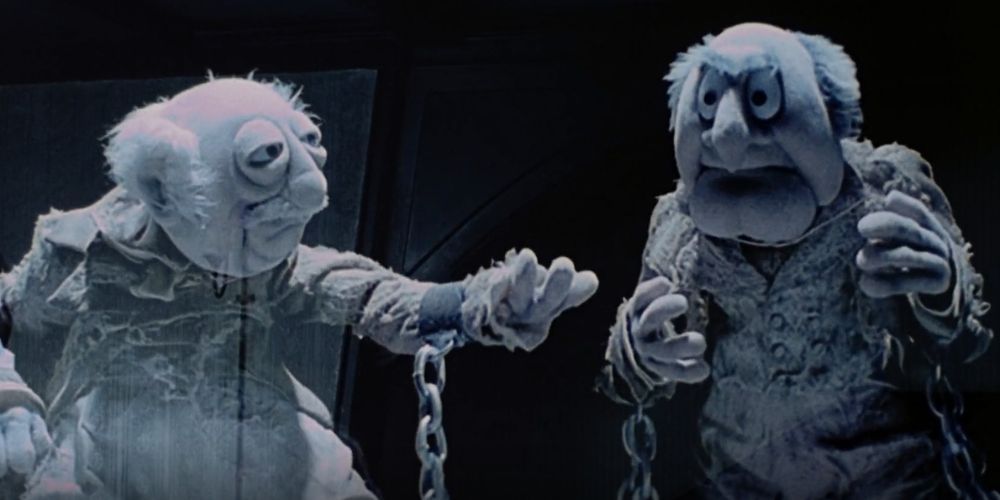 There was only one Marley in the original book, but here the role is split into two. Marley and Marley are a pair of equally contemptible brothers. This ensured that grumpy hecklers, Statler and Waldorf, could be cast in the film.
RELATED: 10 Creepiest Moments In A Christmas Carol
The big musical number of the brothers Marley is visually played for laughs, but the lyrics about how their evil deeds put them in shackles in the afterlife warns Scrooge of the horrors that await him if he doesn't mend his ways. The scene where Scrooge's door knocker transforms into the face of Jacob Marley is one of the scariest parts of the movie, surpassed only by any scene that has the Ghost of Christmas Yet To Come in it.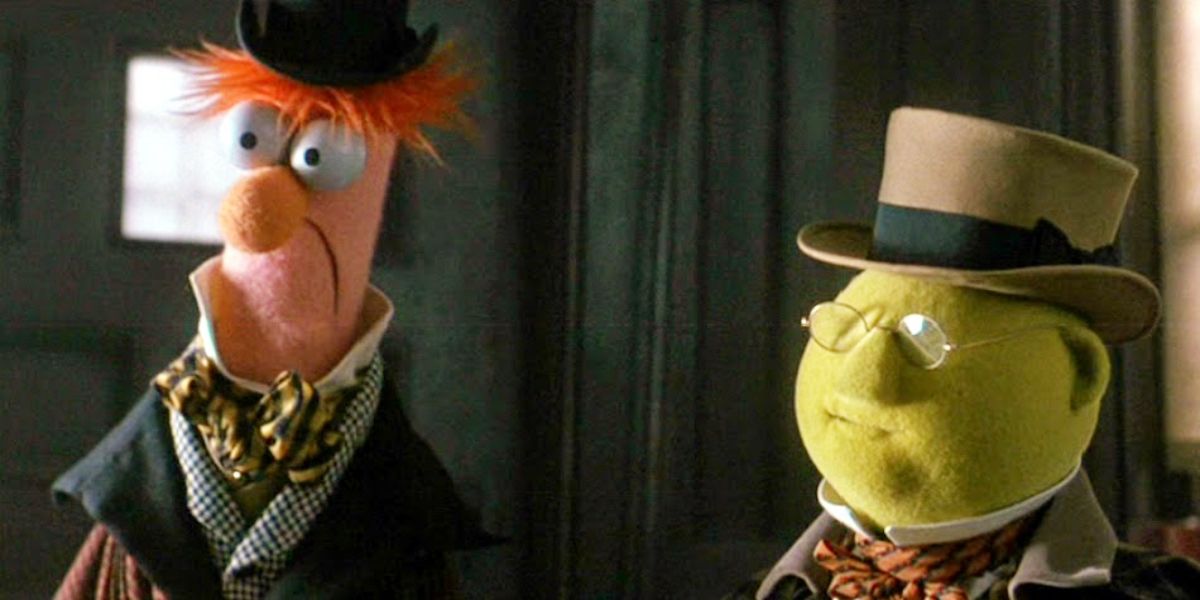 The narrator tells the audience that "In these times it was customary on Christmas Eve for well-meaning gentlemen to call upon businesses collecting donations for the poor and homeless." These gentlemen are sent away empty-handed by Scrooge on Christmas Eve.
While Honeydew puts in a good performance, it is Beaker who steals the show. His main role is to look surprised. Twice. Firstly, by the extent of Scrooge's misanthropy and then, on Christmas morning, by the now-reformed Scrooge's charitable largesse. Beaker does looking surprised better than any other muppet. And when he gives his red scarf to Scrooge as a Christmas gift, the former miser is overcome with emotion.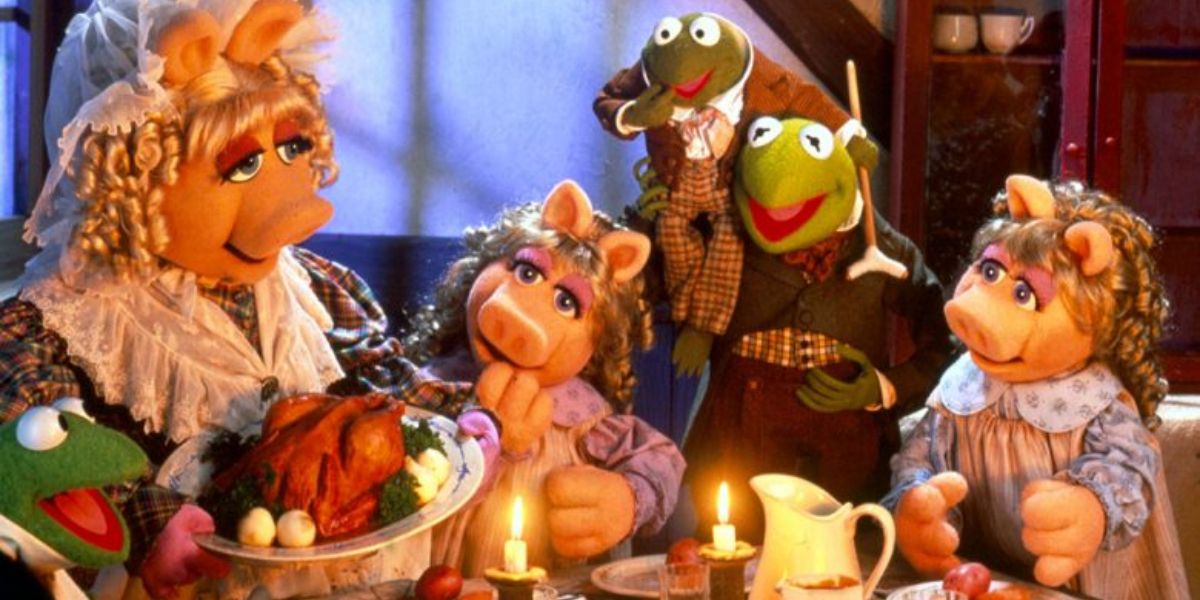 According to Ranker, Russian director and actor Constantin Stanislavski once said that "There are no small parts, only small actors." Miss Piggy provides a perfect example of this when she plays Bob Cratchit's wife, Emily. It is not a particularly large role, but Miss Piggy's performance ensures that Emily Cratchit is a memorable character.
She is first introduced when Scrooge and the Ghost of Christmas Present observe the Cratchit family's Christmas dinner. Later, when Scrooge appears on the Cratchit's doorstep on Christmas morning, she is fiercely protective of her husband. Her hilarious delivery of Mrs. Cratchit's lines - delivered in distinctive Miss Piggy style - are all the better when you realize that they are almost exactly as Charles Dickens wrote them.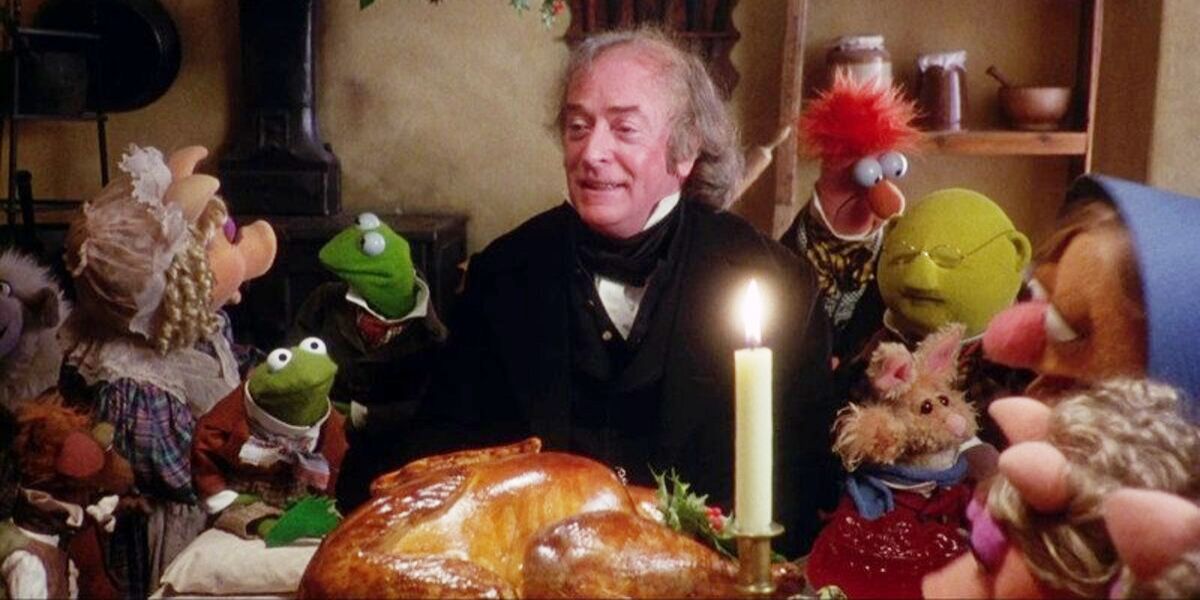 The first time the audience sees Ebenezer Scrooge onscreen is during the opening number. As the people of Dickensian London sing about Scrooge's skinflint ways, the audience only catches glimpses of him as he strides past. His face is not shown until the end of the song when Scrooge stands at the door of his office and mutters one iconic word: "Humbug."
Michael Caine plays the role of Ebenezer Scrooge entirely straight, despite being surrounded by singing puppets. His words, body language, and facial expressions make his emotional journey entirely believable to the audience. He captures the spirit of Scrooge, both at his most miserly and his most benevolent. Many fans think that this was Caine's greatest movie performance.
NEXT: 5 Ways George C. Scott Is The Best Scrooge (& 5 Ways It's Patrick Stewart)