The Simpsons EP Praises Paul Rudd's Sexiest Man Win In Cameo Throwback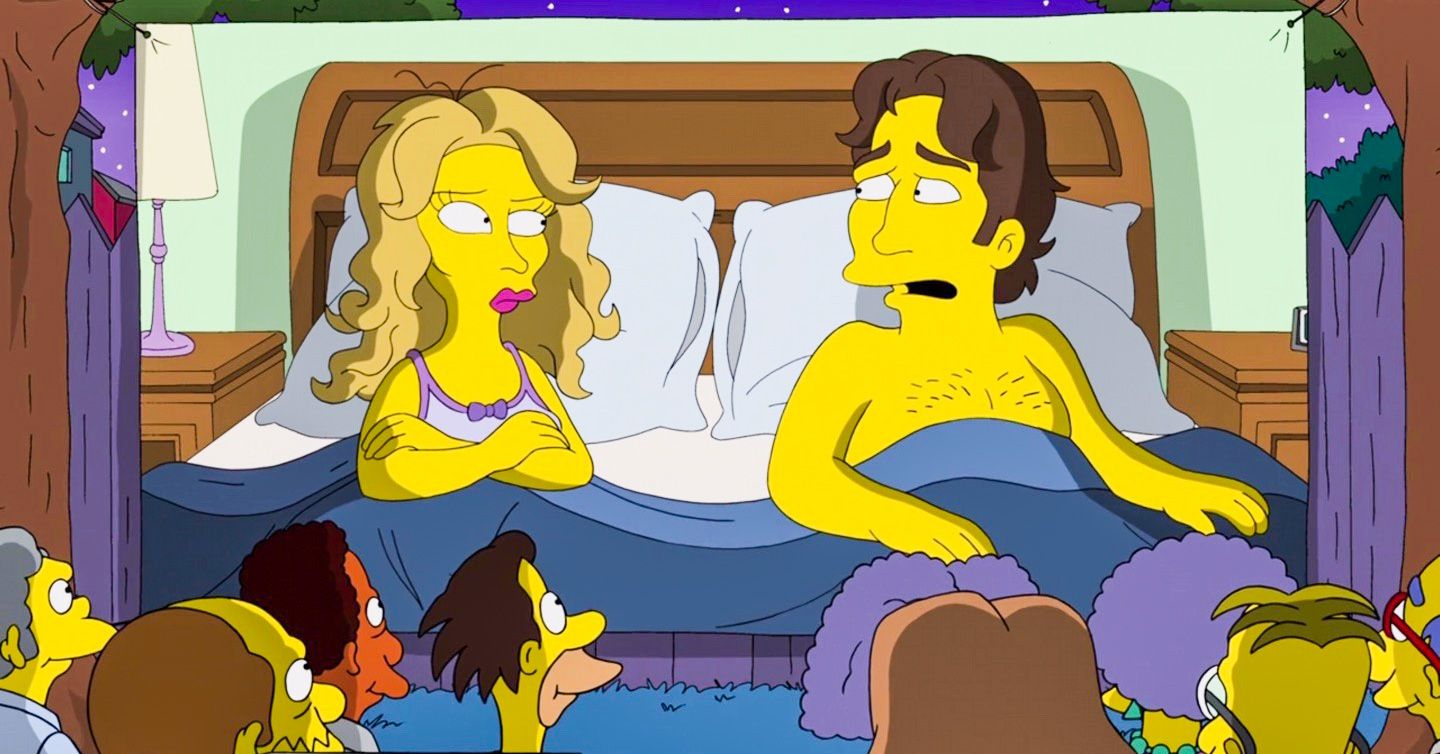 The Simpsons Executive Producer Al Jean pays tribute to the recent appointment of Paul Rudd as People's "Sexiest Man Alive" this year with a throwback to the actor's cameo appearance on the show. A member of the original writing staff, Jean has been an incredibly influential figure on the series, serving as a producer at various levels throughout The Simpsons 32-year history. He is credited as a co-writer on significant early episodes such as "Moaning Lisa," the first Lisa-centric episode, and "The Way We Was," which showed the blossoming love story of a young Homer and Marge. After a brief absence to work on other projects, he would become the series showrunner in season 13, a position he has held to this day.
Conversely, Rudd made a name for himself in comedy long before he was known as the pint-sized Avenger, Ant-Man. Rudd started his career in serious supporting roles throughout the '90s before flourishing as a comedic actor in the new millennium. He landed the recurring role of Mike Hannigan in the popular sitcom Friends, who would go on to marry series regular Phoebe Buffay. This was followed by a major break into comedy films via his collaborations with director/producer Judd Apatow, with Rudd having major roles in Anchorman: The Legend of Ron Burgundy and The 40-Year-Old Virgin before bringing his established persona to the MCU as Scott Lang in 2015's Ant-Man. All the while, a major element of his stardom in recent years has been the recurring joke of his apparent agelessness, which recently came to a head when Rudd was declared "Sexiest Man Alive" by People at the age of 52.
Related: How The Simpsons Retconned Homer & Marge's Wedding
Jean took to his Twitter account to celebrate Rudd's new title, posting an image of the actor from an episode of The Simpsons called "Three Dreams Denied," in which he made a cameo appearance. The image features an appropriately "Simpsonized" avatar of the man himself being pestered by the recurring character of Comic Book Guy at Comic-Con. Jean's caption reads "Congratulations to People Magazine's sexiest man alive Paul Rudd (on right)," humorously pointing out the rather obvious difference between the two.
Indeed, the scene pictured has the fictionalised Rudd cursing his "approachable everyman looks" showing that The Simpsons writers are well aware of his aforementioned star image. This moment is in fact the third time Paul Rudd had appeared on the show and the second time playing himself, with Homer having previously pirated a Rudd movie in "Steal This Episode." His first appearance saw him playing a fully written supporting character, Dr. Zander, a therapist enlisted to stop Homer's frequent strangling of Bart. All of these appearances were under Jean's watch as showrunner, so it's clear there's a lot of love for Rudd over in the writer's room.
The differences in Rudd's episodes highlight an interesting change in attitude The Simpsons has had to its guest talent in recent years, which fans have criticised. It was standard for early guest actors such to play fleshed-out characters, as did Dustin Hoffman or Patrick Stewart, or highly ridiculous parody versions of themselves, as did Leonard Nimoy and Adam West. In more recent times, guest actors are more usually playing themselves, with the focus being placed more on their celebrity presence as opposed to any sense of parody. However, the image of a Simpsonized version of Paul Rudd is ultimately a sweet and fitting tribute from a fellow collaborator.
Next: The MCU's Ant-Man Joke Is The Perfect Paul Rudd Gag
Source: Al Jean