The Voice: Avril Lavigne On Why She Gave 'Breakaway' To Kelly Clarkson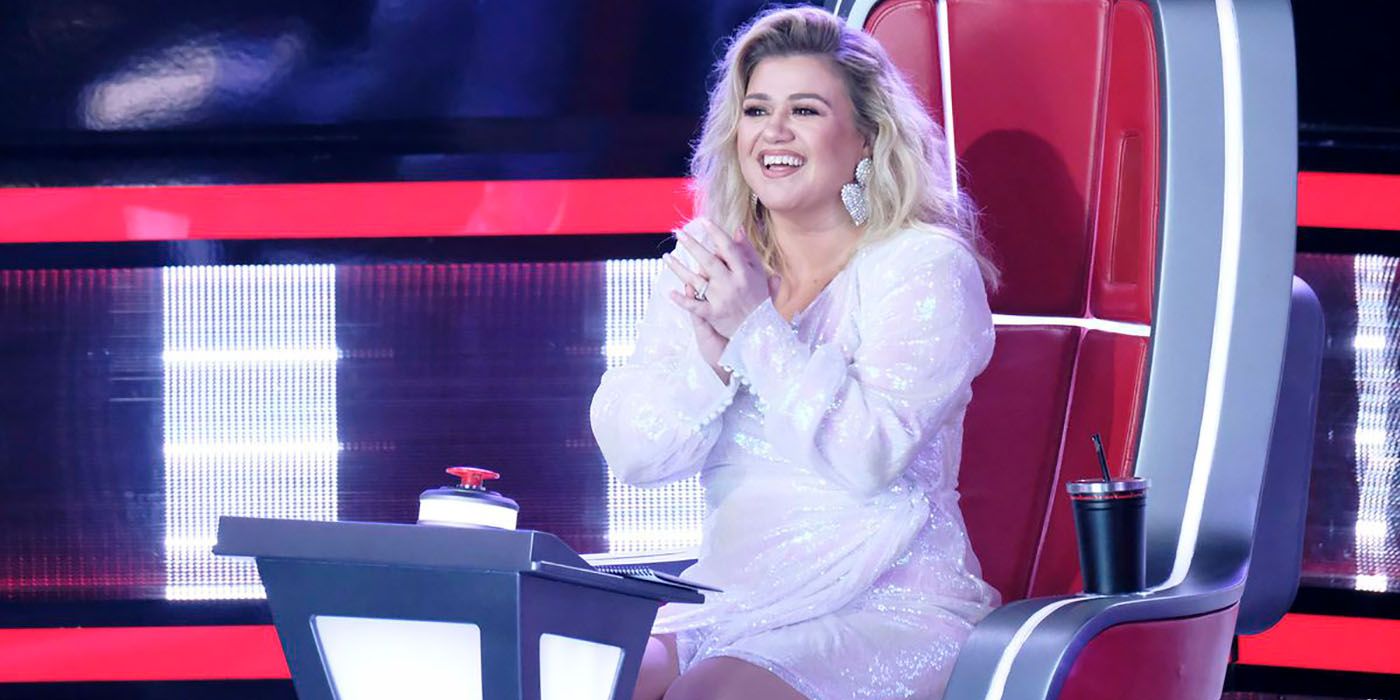 Singer-songwriter Avril Lavigne has revealed why she gave the song, "Breakaway," to The Voice coach Kelly Clarkson. Back in 2004, Kelly Clarkson released the hit song, which peaked at #1 on the Billboard Hot 100 charts. The song was also featured on the Princess Diaries 2: Royal Engagement soundtrack and clips from the film appeared in the music video for the song. Avril's original demo recording was leaked in 2014 and is available on YouTube for fans to listen to.
Before Taylor Swift was the biggest singer-songwriter on earth, Avril Lavigne was known for writing ballads and angry breakup songs throughout the early to mid-2000s. She was the OG princess of pop-punk that today's young pop stars like Willow and Olivia Rodrigo seem to be mimicking. The singer initially wrote the song "Breakaway" for her debut album, Let Go, but decided to pass it on to Kelly instead. The debut album peaked at #2 on the Billboard charts and featured popular singles, "Complicated," Sk8ter Boi," "I'm With You," and "Losing Grip."
Related: The Voice: Blake Shelton Explores His Marriage After His Latest Release
Now Avril is revealing why she didn't like "Breakaway" and why she decided to give it to Kelly. Avril spoke with Audacy Check In where she said the song reminded her of a church song and didn't fit the sound of her debut album. However, the singer had nothing but kind words for The Voice coach saying, "Kelly Clarkson f***ing owned it." Avril also praised the singer's beautiful voice and insane vocal range. She added that she performed the song for the first time on her last tour, the "Head Above Water" tour.
Avril had assistance writing "Breakaway" from co-writers, Bridget Benenate and Matthew Gerrard. The song was passed around to a few artists, including Samantha Moore, before finding its way to Kelly. The song was initially only meant to be released for the Princess Diaries 2 soundtrack. However, fans loved it so much and it became such a huge hit that Kelly decided to include it on her sophomore album, Breakaway.
17 years later and it's hard to imagine anyone else singing the song. Avril was right in that Kelly definitely has the vocal range to hit the notes the song requires. "Breakaway" was the perfect song for the star as she was getting ready to literally break away from her American Idol days and make a name for herself in the music industry. Though, Avril's fans still adore her demo version just as much as Kelly's. It's great to see the song succeeded and that Avril was happy to see someone else do great things with "Breakway."
Next: The Voice: Ariana Grande Channels Jenna Rink During First Live Show
The Voice airs Mondays and Tuesdays at 8 p.m. EST on NBC.
Source: Audacy Check In/ Youtube