Was Arya Really Supposed To Die In Game Of Thrones Season 7?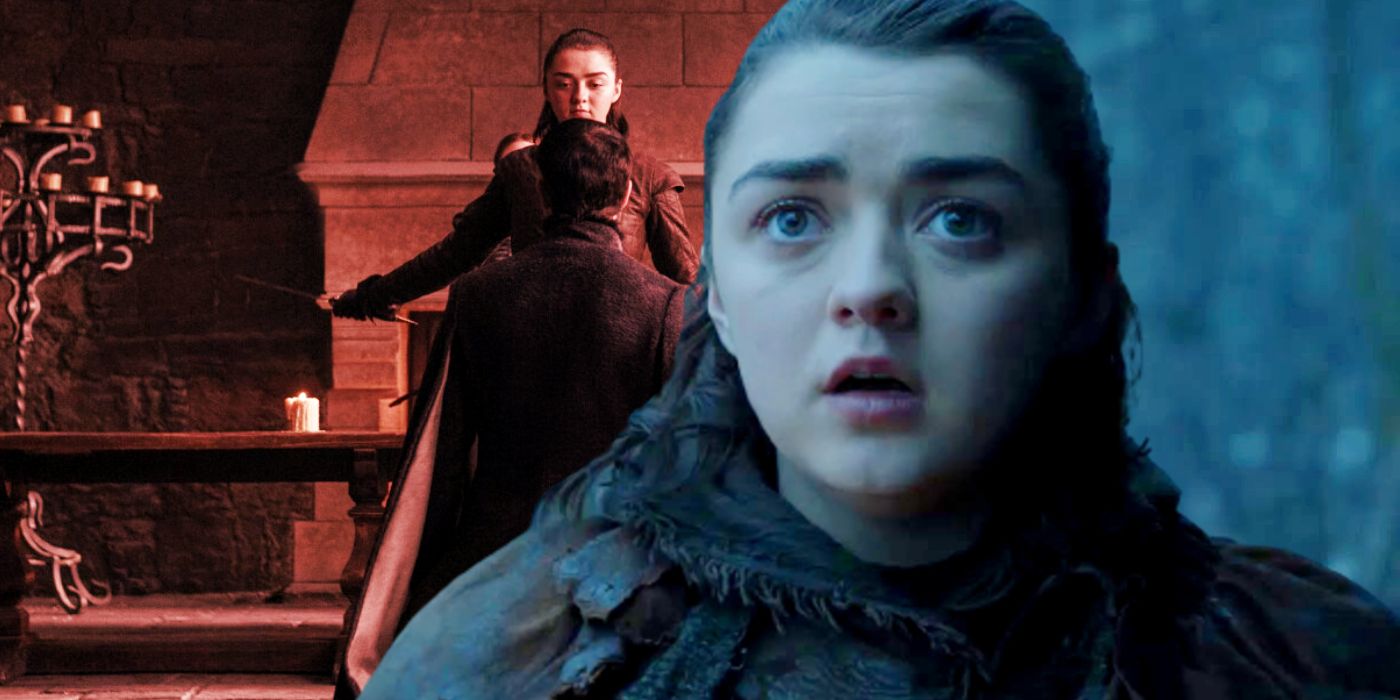 It's been implied by Ed Sheeran that Arya Stark was originally supposed to die in Game of Thrones season 7, but how accurate is this claim? Game of Thrones is notable for leaving no character safe from death, no matter how beloved or important they are. Throughout the series, nearly every major character met their demise, especially in the season 8 finale, with the key survivors at the end being Arya, Sansa, Jon, Bran, Tyrion, Sam, and Brienne. Considering Arya had one of the most integral roles in Game of Thrones season 8 and the final few episodes, it seems odd that season 7 was possibly going to be her last.
In an interview on Dax Shepard's Armchair Expert podcast, Ed Sheeran discussed his Game of Thrones cameo in the season 7 premiere. While the cameo was highly criticized for taking viewers out of the fantasy world and distracting from plot progression, the popular English singer suggested its purpose was a goodbye surprise for Arya Stark actress Maisie Williams, who was a huge fan of his music. Sheeran claims that he was recruited for a Game of Thrones cameo because season 7 was supposed to be Williams' final appearance, implying the Sansa-Arya tension manipulated by LIttlefinger could have actually ended in her death.
Related: Game of Thrones: Debunking The 'Arya Died In Season 6' Theory
Whether or not Ed Sheeran was misremembering the circumstances of his cameo is unclear, but this claim, if true, has plenty of ramifications for how Game of Thrones could have progressed. While viewers saw many of their favorite characters die in Game of Thrones' final two seasons, one character that would have significantly angered audiences if killed off is Arya Stark. For season 7, there wasn't really much build-up to her actually dying, nor did her story feel anywhere near complete - for starters, her kill list wasn't finished until the end of season 8. By season 7, Game of Thrones had surpassed the novels, so showrunners David Benioff and D.B. Weiss were on their own crafting the remainder of the series. Because the plot didn't have a true basis in the books, the show's last few seasons were criticized for over-relying on shock factor, which does make Sheeran's claim less surprising. Sheeran also stated that he didn't believe they had written Game of Thrones' ending by this time, but that's not entirely accurate, so the idea that Arya was supposed to die can be taken with more than a grain of salt.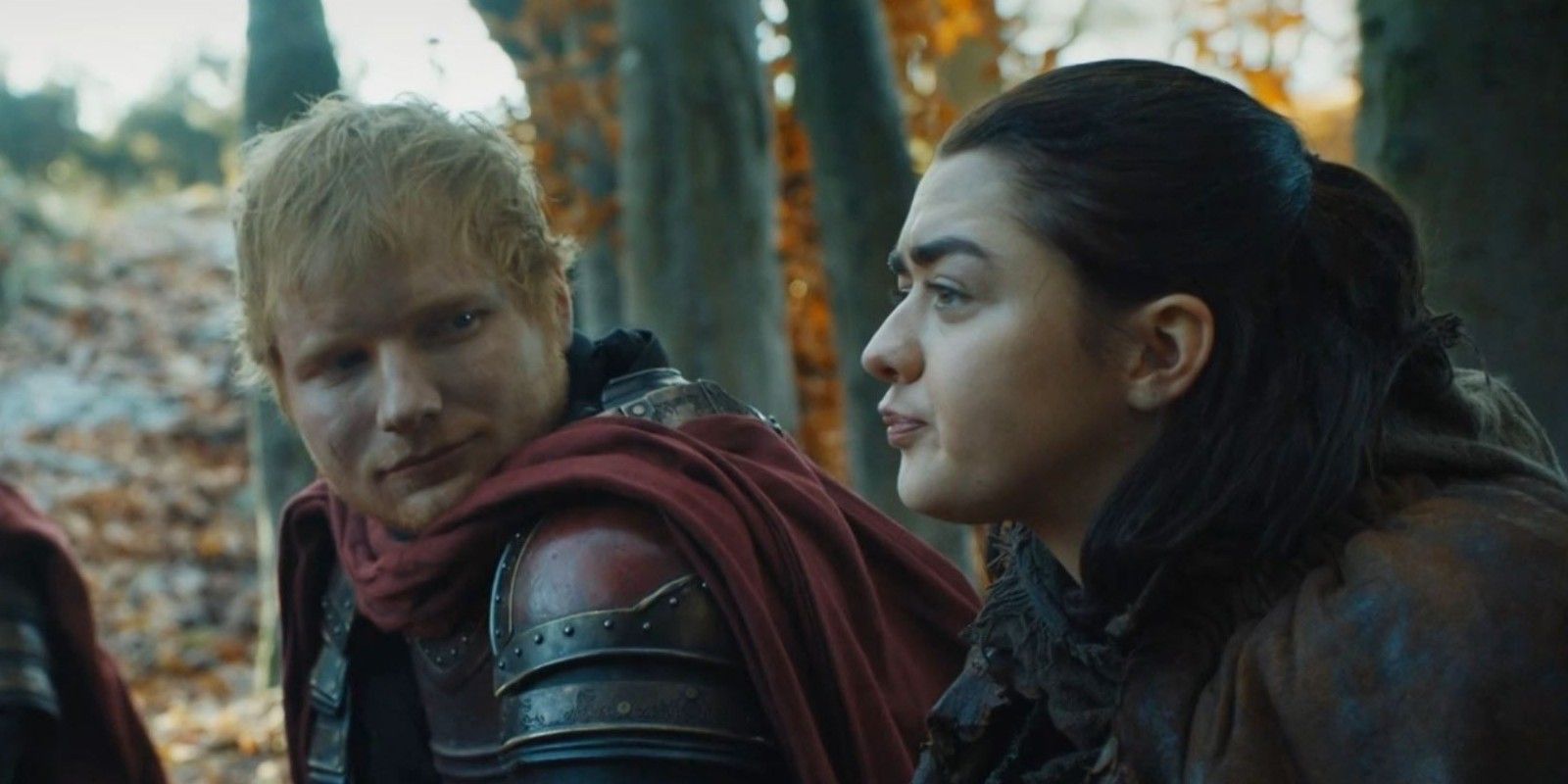 Sheeran's claim about Arya's fate leads to much speculation over Benioff and Weiss' Game of Thrones finale intent, but the fact that they wanted Arya to die back in season 7 is debunked by statements they made in the book Fire Cannot Kill A Dragon. When asked about how they planned on resolving the Night King, who isn't a character in the novels, they implied that the set-up for Arya killing the Night King truly began during season 7. They wanted the Night King to be someone with reasonable access to Valyrian steel, with Jon out of the running because "he's always saving the day," and they knew Arya was already going to have the Valyrian-steel dagger she uses to kill Littlefinger by the end of season 7. Considering the outline for season 7 had been finalized before Sheeran's cameo appearance and the creators were already setting up Arya to kill the Night King later in season 8, it's highly unlikely that she was originally going to die.
Additionally, no matter how many drafts or ideas author George R.R. Martin went through for Game of Thrones' character resolutions in the books, he always maintained that Arya would survive through the end. Whether or not she will be killed in the very end is unknown - yet, unlikely - but the author always wanted her to be present in each installment. While Game of Thrones' last few seasons departed from the books with several changes to Martin's vision, originally planning for Arya to die in season 7 doesn't hold much water.
Next: Game Of Thrones' Original Incest Story For Jon Snow Would Have Made The Show Worse