Watch The Around The World In 80 Days TV Show Title Sequence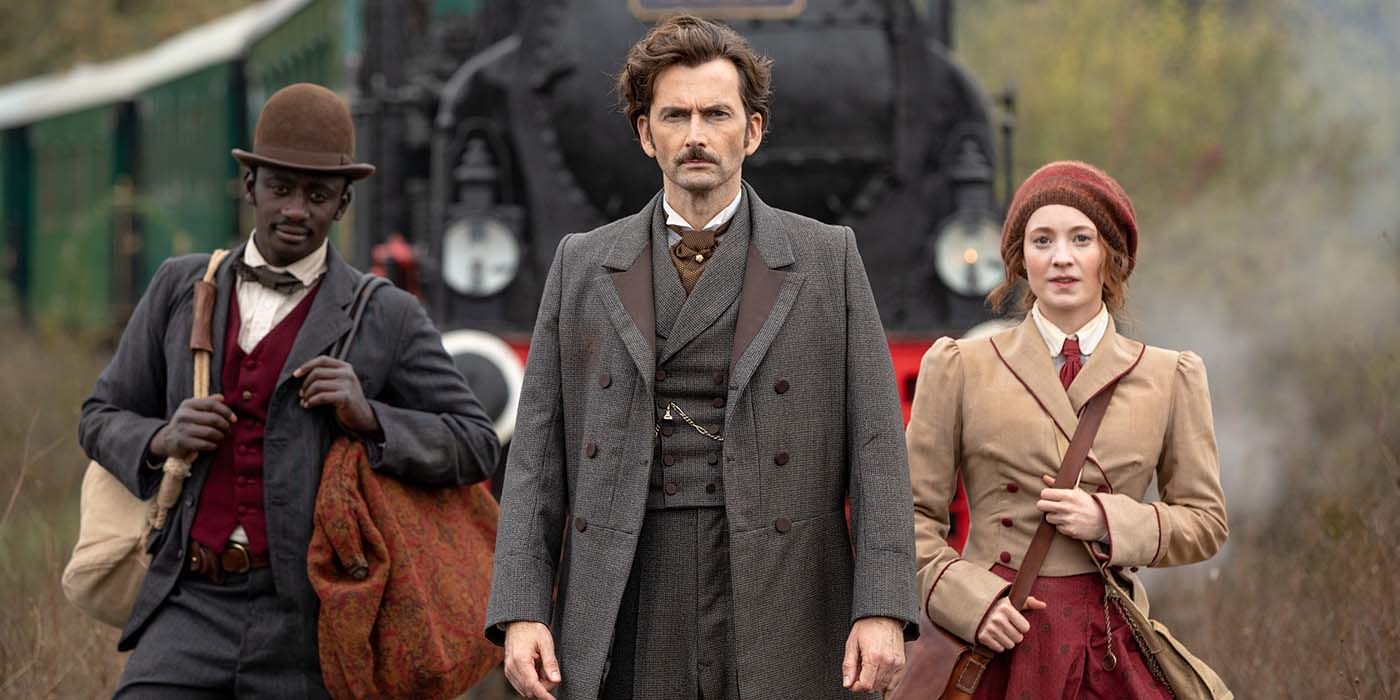 The opening title sequence for BBC's upcoming adaptation of Around The World In 80 Days has been revealed, giving a hint of the series' tone. Based on Jules Verne's classic novel, the series follows famed adventurer Phileas Fogg as he journeys across the globe in record time, finding himself drawn into several crazy adventures along the way. The 8-part miniseries will star British acting icon David Tennant as Fogg, joined by French actor Ibrahim Kama as Passepartout, Poldark's Peter Sullivan as Nyle Bellamy, and The Crown's Leona Benesch as new character Abigail Fix. The series is being penned by Ashley Pharoah, whose previous BBC drama hits include Life On Mars and Ashes To Ashes.
As revealed by Radio Times, the opening title sequence for the new series has been revealed. The artsy visuals, created by Huge Designs, feature several motifs of the adventure novel, including imagery relating to time. Matched with the fun graphics, Hans Zimmer's new score, and co-produced by Christian Lundberg, the title sequence brings an air of grandiosity and drama to the show. The title sequence also gives fans a brief glimpse at the scale of the miniseries, which looks to be a big-budget effort in the vein of BBC's latest headline dramas.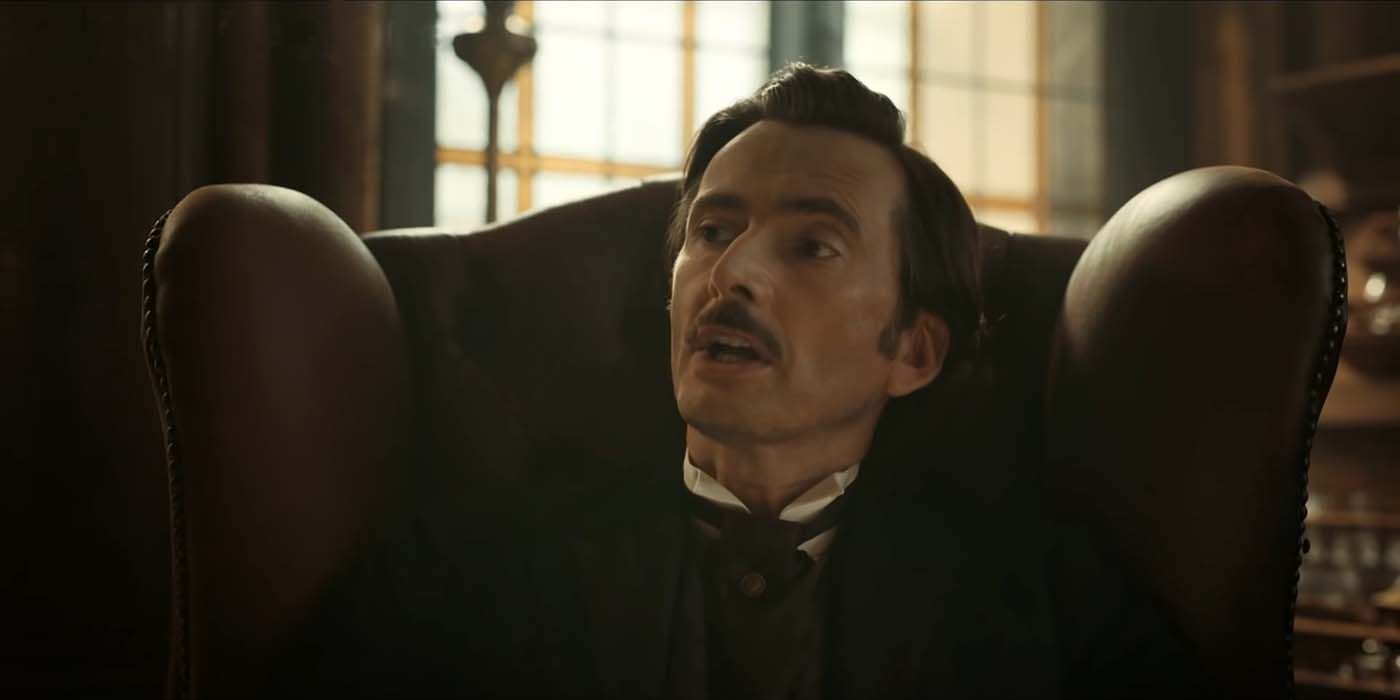 Related: What If David Tennant Had Been Cast As The Riddler In The Dark Knight?
Tennant, an Executive Producer on the series, is continuing to flex his acting chops on the small screen, with Season 2 of Amazon's hit show Good Omens in production. The actor was also recently announced to star in ITV's Litvinenko, the dramatic true story of a Russian poisoning assassination. Fans of Tennant and Verne's original novel can expect to see more of Around The World In 80 Days as it premieres on PBS in the US on Sunday, January 2, 2022.
Next: What To Expect From Good Omens Season 2
Source: Radio Times